Nicole Herback, Account Coordinator
Earlier this summer, Brookline shared how we managed the announcement and accompanying event for our client Backwoods Energy Services (Backwoods) surrounding investment from the Alberta government's Site Rehabilitation Program (SRP) onto Enoch Cree Nation land. Just a short month and half later, we were pleased to take part in another monumental announcement of significant investment into Alberta Indigenous communities.
At the beginning of September, Brookline worked with the Alberta Indigenous Opportunities Corporation (AIOC), a Crown corporation created to encourage Indigenous participation in natural resource projects. The AIOC announced a stunning $93-million loan guarantee towards the Cascade Power Project located just outside of Edson, AB, with ownership from a consortium of six First Nations who will benefit from the project for generations to come. You read that right – six First Nations.
Nations that will hold ownership in the Cascade Project include Alexis Nakota Sioux Nation, Enoch Cree Nation, Kehewin Cree Nation, O'Chiese First Nation, Paul First Nation and Whitefish Lake First Nation. Partners that designed and structured the deal and transaction included Backwoods Energy Services, Kineticor Resource Corp. and OPTrust.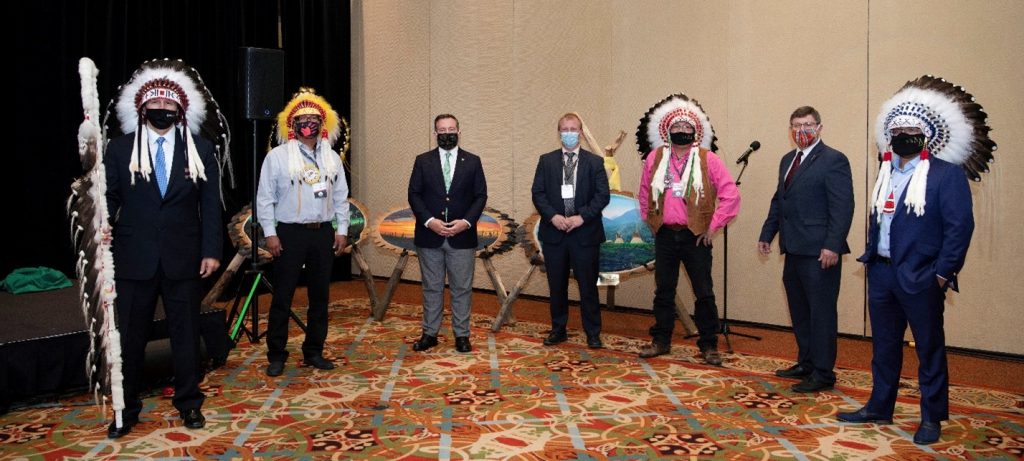 To plan such an event commemorating the funding announcement, Brookline managed several stakeholders involved in the announcement, but this time in an indoor setting at the River Cree Resort & Casino near Edmonton, AB. Similar to July's SRP announcement, Alberta's Premier and the Minister of Indigenous Relations were present, but additional attendees included representatives from the participating First Nations, the AIOC, and other partners. After adding the complexities of holding events during COVID-19, Brookline had to flex its event management muscle to ensure the announcement was a seamless success.
Brookline prepared press releases and a media advisory on behalf of the AIOC and Backwoods to share the news with journalists and outlets across the country. Rather than the typical crowd of media, a pool camera was present and social media came to the rescue with live feeds streaming the event. While the main event room reached COVID-19 capacity quickly, a secondary overflow room was prepared for last minute attendees to watch the event, ensuring they did not miss out on any of the action.
Following the event, representatives from the AIOC and key partners gave interviews and secured coverage with outlets including The Globe and Mail, The Calgary Herald, BNN, CBC News and CTV Edmonton to name a few.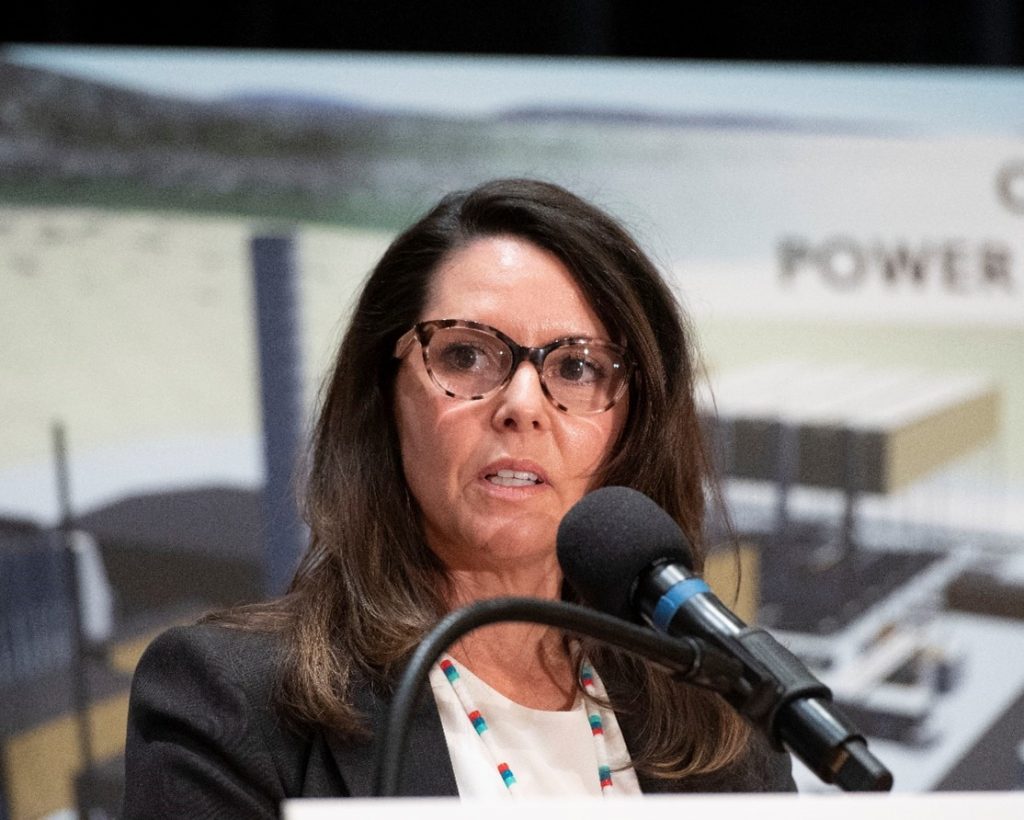 Ahead of the event, Brookline also supported the AIOC to announce its new CEO, Alicia DuBois, and was thrilled to work with the AIOC to announce its first investment so soon after. Only a few days into the new role, DuBois took the stage to share in the immense announcement for the Cascade Project, a 900MW power plant will supply eight per cent of Alberta's electricity needs once completed. Talk about hitting the ground running!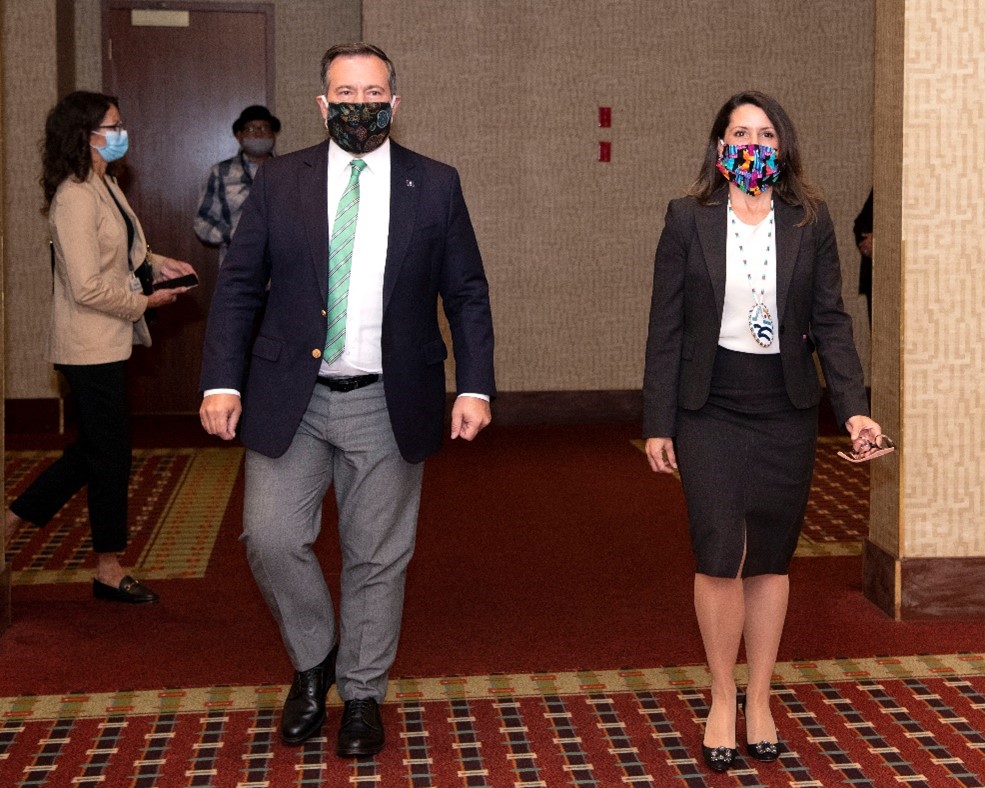 While COVID-19 continues to impact events and gatherings, that doesn't mean that all announcements must fall by the wayside. Brookline has welcomed the challenge of working with our clients to hold meaningful events that ensure safety and adhere to protocols – even when protocols can change rapidly. We were thrilled to be part of the important announcement from the AIOC and look forward to future investment in Indigenous communities.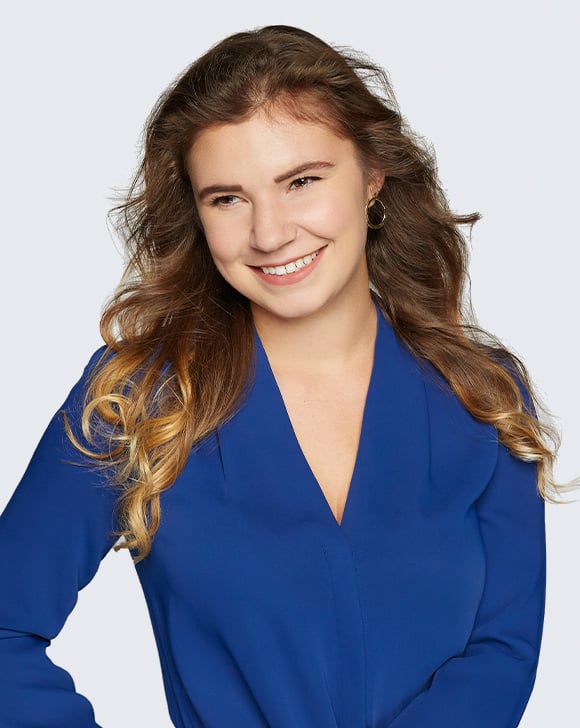 Nicole is an Account Coordinator at Brookline Public Relations. She is a writer at heart and thrives creating anything from a long-lead op-ed to a clever Instagram caption.