Navigating leadership styles and choosing your own
Amanda Kemsley, Account Manager
Throughout my career, I have experienced many different leadership styles and have been mentored by some incredible people. In knowing how much an effective leader can positively influence a team, it inspired me to attend a workshop focused on leadership training and communications tools for both personal and professional development.
I attended this workshop to understand how great leaders work to engage and motivate the people around them. As leadership is so impactful in many facets of life, it is an important skill for anyone to possess. As I continue developing this skill, I have learned that a good starting point is understanding your current leadership style (if you have one). Knowing your own attributes and limitations can help inform the areas you need improvement on. For example, identifying your three greatest strengths and your three strongest values gives you a look into how this affects your day-to-day life and in turn, how it is reflected in your leadership style both personally and professionally.
It is also important to be able to identify the values and strengths of others to help navigate their preferred leadership style and apply the necessary skills to inspire and motivate. Focusing on the negative areas can lead to only overcoming weaknesses instead of playing to our strengths.
Leadership is a learned behaviour and takes practice. Even some of the best leaders in the world are continually developing this skill. So, what qualities do successful leaders have? I asked a few of my colleagues to share what they believe makes a great leader: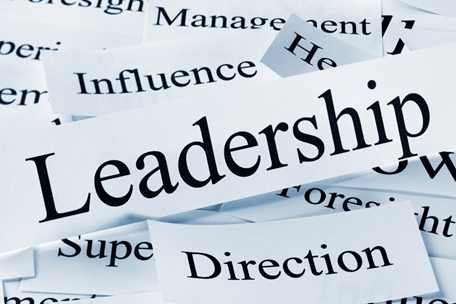 "For me, what I think makes a great leader is someone who leads by example and is able to get their hands dirty and take responsibility. I also appreciate leaders who strive to push their employees to be their best and know the strengths and weaknesses of their team members so they can utilize them effectively and encourage employees to work on areas where they need improvement."
"I find I work best with a leader who gives you the opportunity to grow and learn from your work and/or mistakes. If a leader in any part of your life, personal/professional always fixes your problems or just makes edits to work without seeing it as a teachable moment, then you'll never learn from it. I also appreciate leaders who truly listen, who appreciate collaboration and feedback."
"Leaders sometimes have to make some tough and lonely decisions that are carefully weighed out for the overall good of everyone. It's like a symphony conductor who has their back facing the audience – they're not concerned with seeking approval. They just intuitively lead, and they are fully invested in their team."
It is important to note, that while we all work in the same organization, each response is quite different. A testament to the fact that leadership is not a one size fits all approach. However, you may have noticed one common aspect among the responses and that is for a leader to be team oriented. It goes to show that no matter the leadership style, the team always needs to remain a focus – which is why 'we' is more important than 'I.'
As we approach the new year, I challenge you to identify your strengths and values, align yourself with them and use them to improve your leadership skills. Remember that leadership is an ongoing process but if we are operating at our best self, the result is always positive.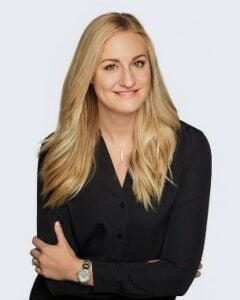 Amanda is an Account Manger at Brookline Public Relations. She has an insatiable appetite for exploring – ironically since she doesn't like getting lost. She flourishes on bringing broad-minded, creative ideas to the table and trying things outside of the norm.