Jenna Hamilton, Account Coordinator
Podcasts are a powerful tool to increase an organization's brand awareness, and they continue to gain popularity. They have the ability to capture your audience's attention for an extended period of time, create a personalized experience for your listeners, share impactful stories, and position an organization as an industry leader. With these objectives in mind, Brookline decided to embark on the exciting adventure of launching its very own podcast, Beyond PR, this year. Here's how we did it.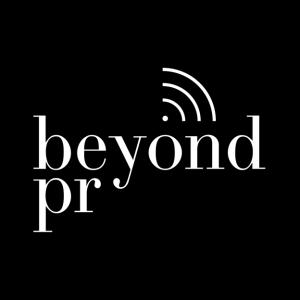 Research Phase
The Brookline team dedicated ample time to researching best practices, ensuring we had all the information we needed to successfully launch the podcast. As there are many elements to consider when recording, editing and launching an episode, Brookline tapped into the expertise of a Calgary-based podcast specialist. This was the best course of action for Brookline, as the studio provided the necessary recording equipment needed to achieve top sound quality.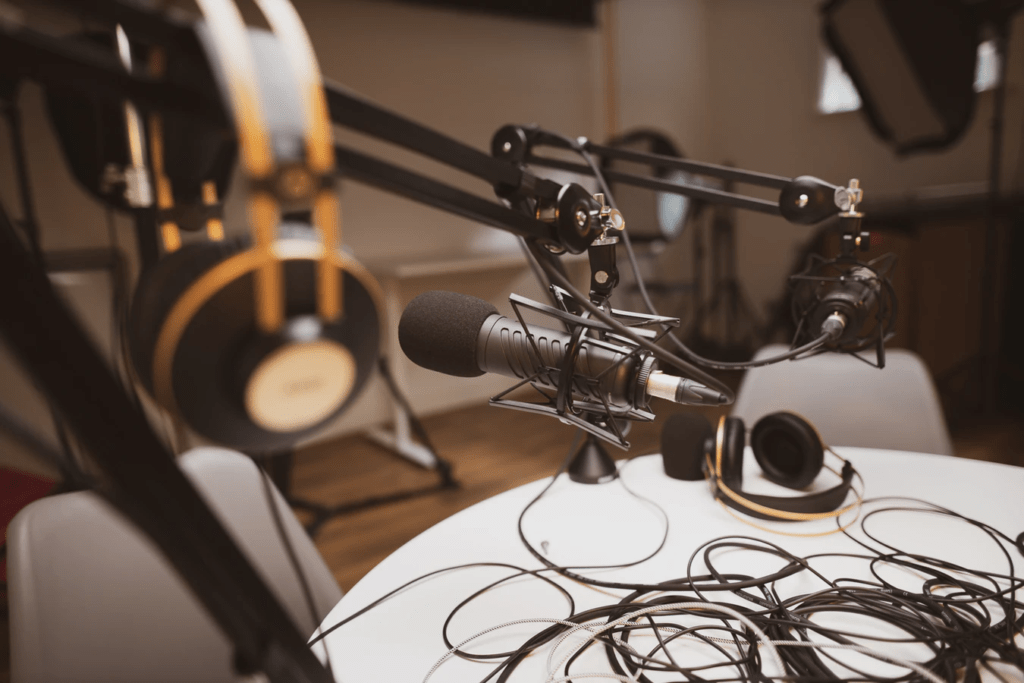 Planning Phase
The most important question to ask when launching a podcast is "why?". What are you hoping to achieve? Who is your audience? What stories do you want to tell? This was by far the most exciting phase of our podcast launch because the Brookline team was able to tap into their creative side and brainstorm a brand-new concept.
Here are some steps we followed when planning our podcast:
Choose your topic: For Brookline, we wanted to connect with audiences beyond those in the public relations world (see where we got the name?). As one of Canada's leading boutique public relations agencies, the Brookline team is fortunate to work with incredible individuals across the country and in diverse industries—each with a unique story to tell. With this in mind, the podcast goes beyond the typical to showcase inspiring stories from business and community leaders every month.


Define your show and branding: The Brookline team unanimously voted to name the podcast Beyond PR, as it seamlessly communicated what we were trying to achieve (and played well off our agency acronym, BPR). Of course, it only made sense that our fearless leader Shauna MacDonald would be the podcast host, interviewing trailblazers in the Calgary community and beyond. From there, our in-house graphic designer developed a podcast logo that tied in perfectly with Brookline's brand.


Create a plan: In order to successfully launch a podcast, it is imperative to have a solid plan for how to roll out the first season. In March, Brookline celebrated International Women's Day (IWD) and created a video featuring some of the amazing female leaders that we are proud to know, work with and laugh with every day. To honour this major project and its stars, the team decided that season one of Beyond PR would feature different conversations with these game-changing women.
Launch Phase
With the Calgary Stampede around the corner, Brookline selected the 2019 Calgary Stampede Royalty to be Beyond PR's first guests. We had the incredible opportunity to work with these women for the IWD video and it was exciting to tell their story.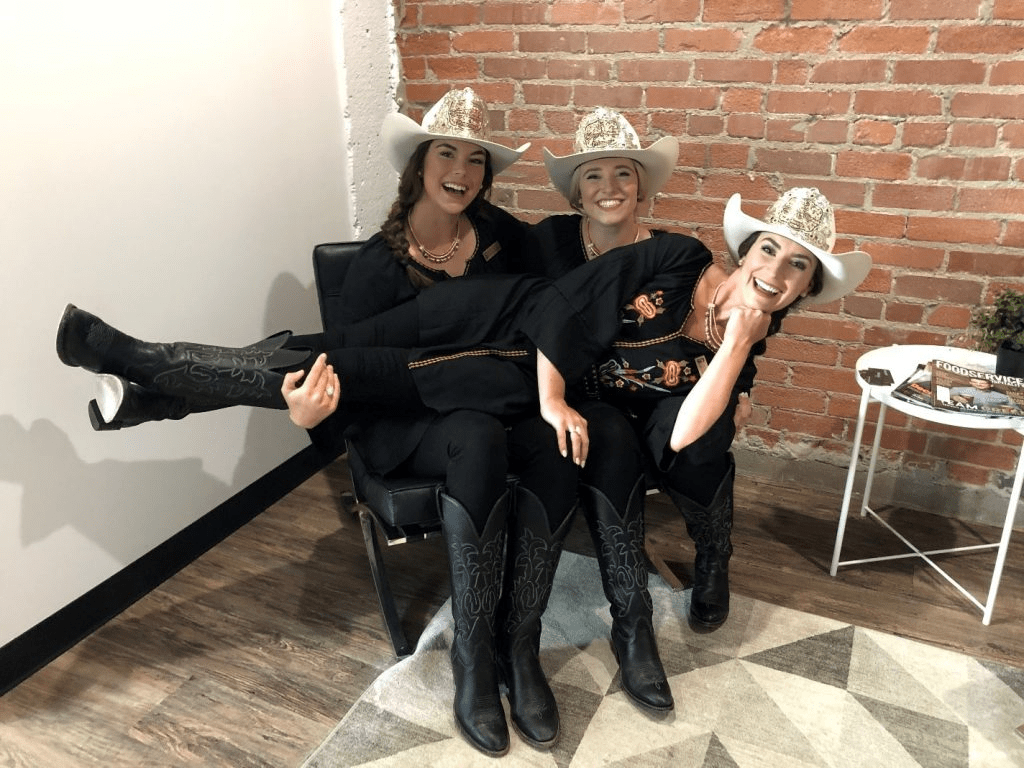 Of course, to make a podcast launch successful you need a solid digital strategy. Brookline is fortunate to have an impressive in-house digital team that executes brilliant social media strategies and has great ideas to generate awareness of Beyond PR.
With all of these pieces in place, Beyond PR had a successful launch and created a solid foundation for future episodes.
Season One & Beyond
Now six episodes in, Beyond PR's first season features several women who have shared their inspiring stories and journeys. Episode guests have included Jocelyn Laidlaw, CTV Calgary Senior News Anchor; Sara Austin, Founder & CEO of Children First Canada; Geneviève Simard, former Olympic Canadian alpine skier and current bad-ass helicopter pilot; and even Shauna MacDonald, Principal and Founder of Brookline, in our 15th anniversary special. If you want to check them out for yourself, you can listen on Anchor, Spotify, Apple Podcasts or Google Podcasts.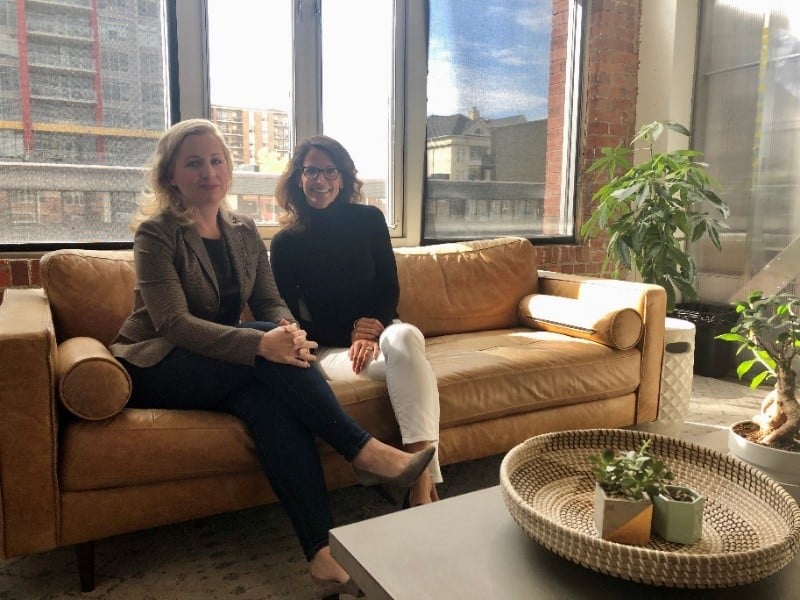 Brookline is thrilled to be on this podcast journey and to provide a platform for these inspiring guests who make such an impact in Calgary and across Canada. Stay tuned for what the team has up their sleeve for season two of Beyond PR in 2020!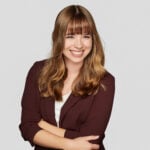 Jenna Hamilton is an Account Coordinator at Brookline Public Relations. Jenna has become well-versed in developing communications programs for a variety of clients and enjoys the versatility of the agency's clientele, including real estate, consumer, sports and tourism.