Bridgette Slater, Senior Intern and Johanna Franconeri, Intern
Five tips to fitting in when you sign on with an agency
It is true when they say that agency work is unlike anything you've ever experienced, and that's a great thing! As Brookline's resident interns for the past four months, we have become familiar with some of the intricacies associated with agency life. If you are considering a career in agency, we have five tips that will help you bring your "A" game and prepare you for the incredible journey ahead.
Attitude is key
One of the most important requirements for a successful agency career is having a positive attitude. Agency requires a lot of self-motivation, teamwork and personal accountability. Each day presents new challenges and opportunities. By having a positive attitude and developing top-notch work, you are doing your part to exceed client expectations and support your talented coworkers. Be approachable, open and flexible – it doesn't hurt to lead with laughter, so let your sense of humour shine.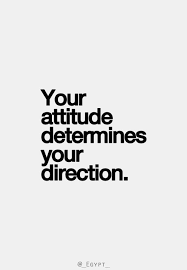 There is no "I" in team – but there is "me"
One of the best pieces of advice we have for those entering agency life is to leave competition and ego at the door. Everyone has something to offer and can benefit from learning from one another – don't forget it! Like a trust fall, you have to lean into it and give others a chance to meet your expectations. Equally as important is self-care and well-being. Don't run yourself into the ground to feel accomplished. Set boundaries, communicate when you're feeling overwhelmed and don't be afraid to let the team know when you score a win.
Idea chameleon
Are you a big picture dreamer, or an in-the-details detective? Either style is an asset as creativity comes in all forms and when it comes to agency work, imagination is always in high demand. You can demonstrate your value by identifying unique and targeted ideas for your agency's breadth of clients. Especially as a new member of the team, your fresh eyes and outside-the-box ideas are most appreciated. Always try to be a proactive problem solver, it elevates your workplace skills and makes you a valuable asset.
Quantum physics and you
Time flies when you're having fun and as an active team member, no two days are ever alike. The more involved you become in projects, the more responsibilities and tasks you fulfill in a day. Some days you may even wish there were more working hours – we know it's hard to imagine, but it's true! With that being said, work-life balance is very important both for our mental and physical health. To keep all systems in check, we recommend prioritizing your deliverables, scheduling your time accordingly and staying organized to optimize your experience.
#InTheDetails
Throughout our four month experience, we have documented the various details of Brookline – from our office decor to our daily tasks, details are everywhere. The truth is, it's ALL in the details, and whether this relates to an event, media report or a simple client email, protocol needs to be followed to get things done and get them done well. This protocol is what sets Brookline apart – we delve deep and take the time to make sure every element has been considered.
The past four months have been a whirlwind and we wouldn't want it any other way. Experiences, team lunches, client projects, events, meetings – we have loved every minute of it. We have learned how to balance being fresh, creative, professional and solid (Brookline's four pillars) and this is something we will carry with us forever. We hope we have provided you with some valuable tips that you may use to pursue your dreams and crush your career goals. Most importantly – be yourself, because nine times out of 10 it's all about fit. As an unknown author once said… attitudes are contagious, so make yours worth catching!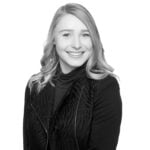 Bridgette Slater is an Intern at Brookline Public Relations. Her experience lies within the realms of event planning, corporate and creative writing, and social media management.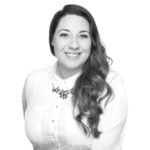 Johanna Franconeri is an Intern at Brookline Public Relations. Integrating previous customer relations and management expertise with her communication skills, she excels in the areas of media relations, research and strategic writing.