They say 'if you love what you do, you'll never work a day in your life.' There really is something to that; taking on projects that fuel your passion and spark inspiration can truly make 'work' feel like anything but laborious. I recently had the opportunity to work with a local organization who pays tribute to our fallen soldiers and veterans who embodies this ethos. It brought me back to my own family's military service experiences.
My family has a long history of military service. My grandfather was a fighter pilot from New Zealand who trained Canadian pilots in Winnipeg. Here he met my grandmother who was a Scottish immigrant and war bride. My father followed, except this time as a navy man with the New Zealand Navy, and my mother trained and served as part of mandatory military service in the Philippines.
I was 12 years old when I started my career with the Royal Canadian Air Cadets as part of 781 Calgary Squadron. As a young kid donning my blue wool uniform for the first time, learning to sew my propellor badges, how to wear my cap and properly polish my boots, I was extremely nervous. However, my time spent with the Royal Canadian Air Cadets and Royal Canadian Air Forces far exceeded my expectations and made growing up as a Cadet so rewarding. I developed self-discipline and leadership skills, competed in effective speaking, lead parades of hundreds of kids (this is not an exaggeration), spent time with top ranking military officers, and achieved things I never thought I was capable of.
But nothing had quite an impact on me like my first parade at a Remembrance Day ceremony. I remember it well as it was a very cold, snowy day. However, as soon as we marched in line with other military officials, and most importantly, the veterans, the feeling of cold was gone. I felt and stood a little taller, marched a little harder, and the beat we all hit as we stepped left… right… left… became the rhythm of one shared heartbeat.
As our hearts beat in our chests while we marched past the memorials, the rhythm of our march beat for the hearts of those who fell – as if the fallen were marching with us again in that moment.
I could not have imagined that 10 years after aging out of Cadets, I would be back in this world and working with the incredible organization that is Field of Crosses. Giving back to a piece of my life that I found a such passion in has been an incredible and transformative experience. To be able to do work that I love with an organization that serves a purpose that is dear to my heart has been a humbling, beautiful experience.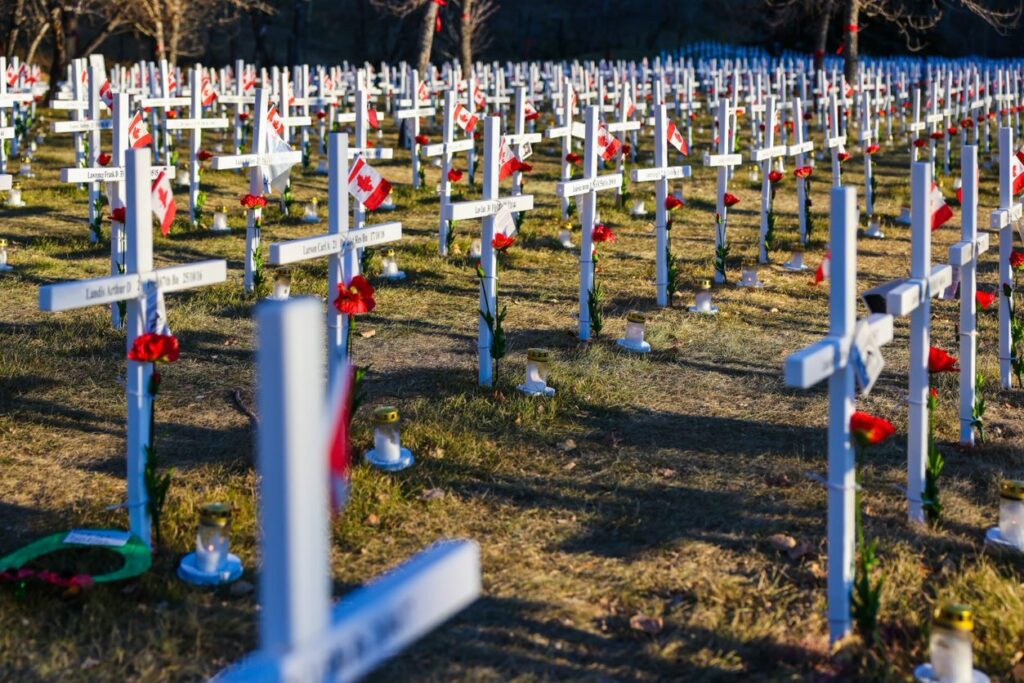 Field of Crosses is an organization founded by J. Murray McCann, a visionary entrepreneur and community leader who reinvests his success into organizations that combat hunger, homelessness, fear and violence. In its infancy, Field of Crosses was funded purely by Mr. McCann and grew from a private ceremony amongst a few crosses to an entire field of over 3,500 honoured fallen that Calgarians recognize every year along Memorial Drive. To say that working with Mr. McCann and the amazing team of Field of Crosses has been inspiring is an understatement!
What this experience has also taught me is the power of inspired storytelling, which we do daily at Brookline PR. The difference that comes when someone has passion in their heart while writing, speaking and sharing important stories is astronomical. To tell a story for the sake of coverage will never perform the way you wish it to. However, if you can remind yourself the power storytelling has and how it can touch the people it reaches, the magic you can create is endless.
Storytelling is a gift that should never be taken for granted. The fact that I was able to safely experience a beautiful childhood growing up with the Royal Canadian Air Cadets, be mentored by wonderful military women and men, and now be in a position to help tell their stories is something I cherish. I thank all those who made the ultimate sacrifice for the freedom and peace we all enjoy today, and now their stories can be told.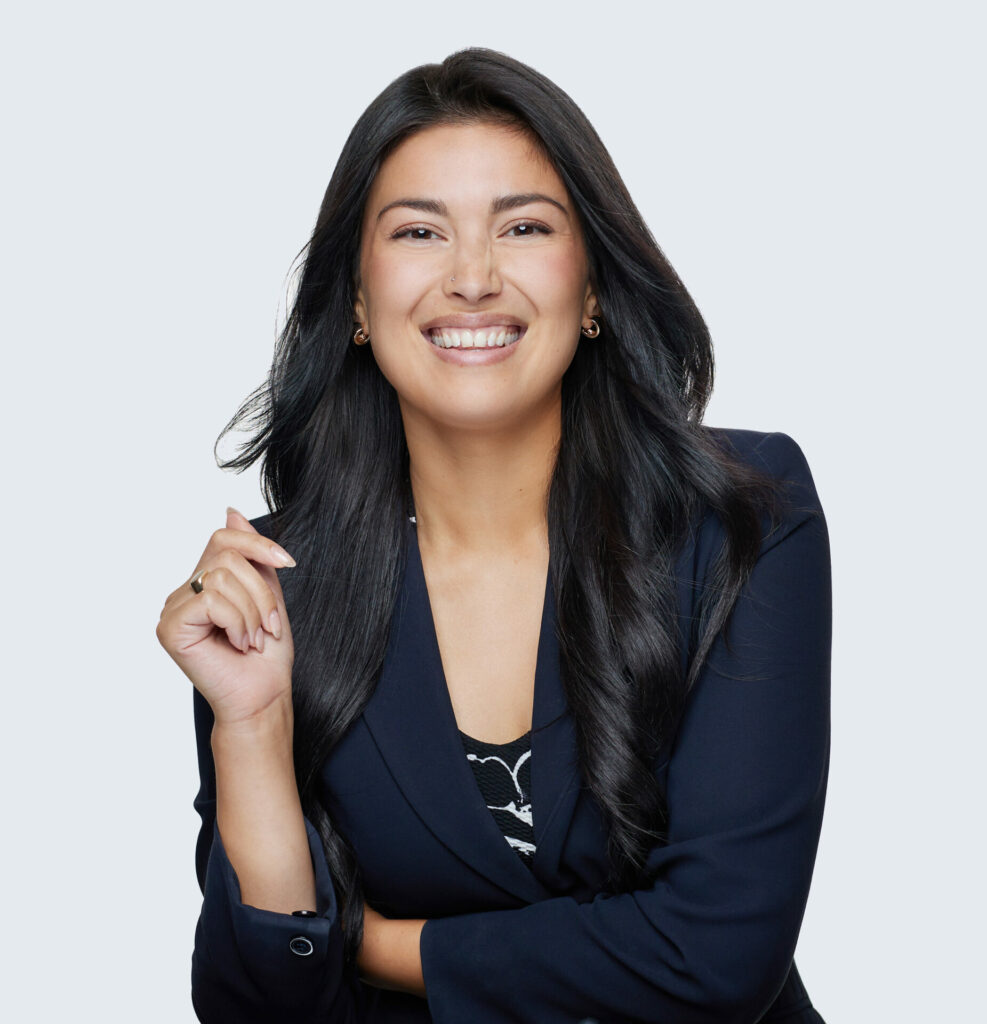 Lahia is an Account Executive at Brookline PR. She is a traditional and digital media swiss army knife with strong experience across a multitude of industries, from tourism to home building, and more!