CALGARY- Feb. 24, 2017 – For the eighth consecutive year, Rocky Mountain Wine & Food Festival (RMWFF) has named Brookline Public Relations (Brookline), one of Canada's leading boutique PR agencies, as its agency of record.
With several successful years of festivals and new-to-market offerings, RMWFF is excited about the opportunities 2017 brings, including its expansion into British Columbia. Known for hosting Alberta's largest and most exciting wine and food event, RMWFF is thrilled to introduce its festival to Vancouver's wine and food lovers in November 2017. This event will be added to RMWFF's already impressive roster, which includes its annual wine and food festival, as well as Winefest in both Calgary and Edmonton. The Vancouver festival is a testament to RMWFF's growth, while it remains true to providing wine and food loving fans with unforgettable wine and food tasting experiences.
"Rocky Mountain Wine and Food Festival is a vast undertaking and Brookline helps to strategize and execute our public relations objectives," said Cathy Cook, Festival Director. "The Brookline team is enthusiastic, creative and supportive when it comes to our festival efforts and their determination plays an important role in the success of our events."
In the coming year, Brookline will provide media relations for Winefest Calgary and Winefest Edmonton, as well as RMWFF in Calgary, Edmonton and Vancouver. Over the duration of each festival, Brookline will build awareness for RMWFF and Winefest through traditional, online and social media channels.
"Rocky Mountain Wine and Food Festival's growth over the years has been impressive and we couldn't be more thrilled that our partnership is growing in tandem with their expansion," said Shauna MacDonald, Principal and Founder, Brookline Public Relations. "This is an exciting time and we can't wait to put our best foot forward as we help Rocky Mountain Wine and Food Festival break into the Vancouver market."
Brookline will continue to collaborate with RMWFF in 2017 to further develop brand awareness through media relations and additional public relations initiatives.
-30-
About Brookline Public Relations
Brookline Public Relations, Inc. is one of Canada's leading boutique public relations agencies. Our firm is dedicated to helping organizations build awareness, credibility and strong reputations worldwide. We deliver PR campaigns that support our clients' goals by implementing fresh and creative communications strategies with a solid and professional approach. Our passionate and driven team goes the extra mile for clients by challenging the status quo and never stopping at "good enough". Our key services include: Media Relations, Financial Communications, Corporate Communications, Crisis Communications and Issues Management, Content Marketing, Social and Digital Media, Blogger and Influencer Engagement and Event Management. For more information please visit www.brooklinepr.com.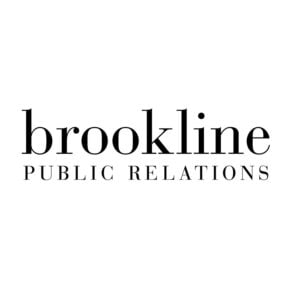 For more information, please contact:
Ashlee Smith
Brookline Public Relations
403-538-5641 ext. 111