"Begin, be bold, and venture to be wise." ― Horace
This quote from an ancient poet still rings true many centuries later. It's also something that Brookliners are keeping top of mind with the start of 2017. Every year, a new theme is selected to help guide Brookline's strategic direction for the agency. For 2017, the theme is BOLD.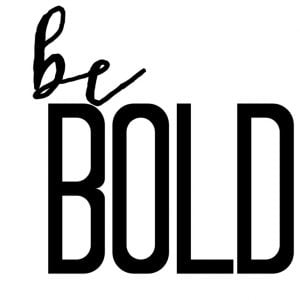 The new theme was even announced with boldness. We were all gathered in the boardroom re-capping on our 2016 goals, when our fearless leader Shauna announced that she had a special video for us. The video starts off with the first line of the lyrics to legendary rapper Nas' song – Made You Look… "Now let's get it all in perspective." That sure grabbed my attention.
There are many reasons why the theme BOLD was chosen. Firstly, the theme of 2016 was STRENGTH. We aimed to prove that even in the weak economy that Alberta was facing, Brookline was still strong. We built up the agency's strength – new clients, new hires, new office – the list goes on. Just take a look at our hashtag #BPRstrong to see what I mean. Now that we've built up a stronger foundation, we are well-positioned to take bold steps.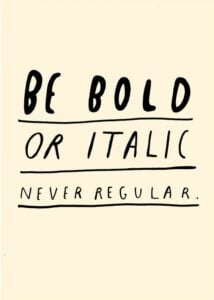 This theme isn't all about us though. It's time for Alberta's entrepreneurial spirit to fly. Our province has some of the most inspiring people in it, and the start of this current downturn has proven exactly that. We've seen many new businesses start-up and thrive amidst the gloom and doom heard and seen all over the news. The impact they've had on the city is worth promoting.
We also think it's a time for our clients (current and potential) to be bold, which isn't always costly either. We will always offer you fresh and creative ideas. We believe it's a time to think outside of the box and a time to stand out. Perhaps there is a project you've always dreamed about, but just haven't had the time to get around to it. Let's make 2017 that time.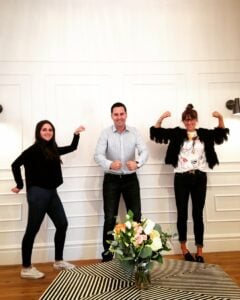 I started this blog post with a quote, and I'll end it with dozens more. Watch the video announcing Brookline's BOLD theme on our YouTube page for many more famous quotes.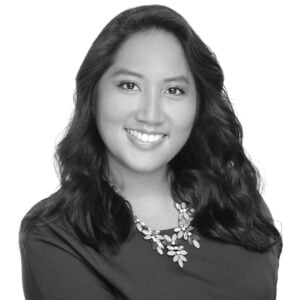 – Angela Cabucos is an Account Executive at Brookline. Her expertise lies in media relations, personal and corporate profile-building, writing and strategic communication planning.