When I tell my family and friends about how much I love working at Brookline, I feel they are waiting to hear a "but". The type of "but" that follows after a really exhilarating statement only to reduce it to nothingness. I often see them looking at me in sheer skepticism when I stop at "my job is awesome," or "I love the team".
Looking back, I can relate to my fellow skeptics because I used to be one. After having spent the last five years assisting local start-ups with internal initiatives and corporate culture activities, it became more apparent to me that all organizations, from local start-ups to corporate giants, could benefit a great deal by endorsing and acting upon a positive corporate culture.
My previous role was easy as it consisted of creating policies pertaining to human capital, mission statements and values; but when it came to truly living the culture, that was the difficult part.
Walking into Brookline was a breath of fresh air. This team of professional and fun PR people had it going on and I wanted to be a part of it! Brookliners love their work and love what they do – We work hard and we play hard. There is a horizontal reciprocity of "please" and "thanks," spontaneous laughter, surprises and delights, and celebrations of some serious team wins.
What surprised me about Brookline (and still surprises me today) is that Brookline's culture is reinforced daily through an internal Culture Club who's main goal is to ensure the team knows how much the agency appreciates all they do each and every day. This goal is highlighted in Brookline's Culture Club's Mission Statement below:
"Brookline's Culture Club's core purpose is to acknowledge hard work and celebrate wins in fun, spontaneous ways by inclusively surprising and delighting team members to inspire a cohesive, supportive team."
Brookline's Culture Club's Mission Statement is put into action every day through quarterly fun days (and even super-duper fun days like when the entire team was surprised with a trip to Vegas), "Thank Tanks" (where the team is encouraged to acknowledge and appreciate other team members in weekly meetings), team lunches, team coffee runs, Me days, birthday celebrations, team workouts, mentorship initiatives and so much more. More importantly, as a result, Brookline rocks the team's world in a good way by inspiring a cohesive and supportive team that is willing to go above and beyond for each other!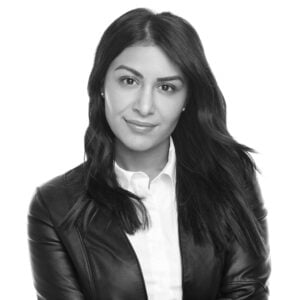 – Shama Walji is the Administrative Coordinator at Brookline Public Relations. With over nine years of customer relations and administrative management experience, Shama brings a creative and enthusiastic ability to be Brookline's main point of contact for all things administrative.