Amanda Kemsley, Account Manager
For the second year, Brookline supported Feld Entertainment with two of its biggest shows in Calgary: Monster Jam and Disney on Ice Presents Dare to Dream. Brookline was pleased to once again work with Feld Entertainment – a leader in producing and bringing live touring family entertainment experiences to people worldwide. To say working with this client is a magical experience is an understatement!
Brookline was able to provide Calgarians with a once-in-a-lifetime experience which was amplified through strategic media and influencer relations. Monster Jam provided adrenaline-charged entertainment and drew in a crowd of all ages! This year before the show, Brookline hosted a Meet N' Greet opportunity providing kids with the chance to jump inside a Monster Jam truck and explore from a driver's point of view. Media were also able to have an exclusive look and meet the professionals behind the wheel.

Disney On Ice brought a new experience with its Dare to Dream Production. Moana made her on ice debut and joined heroines Cinderella, Rapunzel and Belle for an enchanted performance. Brookline worked alongside influencers to provide their children with an exclusive opportunity to take part in the show and to share their experience with their audiences! The VIP experience allowed the children to ride in a cart on ice alongside Rapunzel and friends and take part in the floating lanterns celebration during the show.

No matter the age, Disney On Ice and Monster Jam had something in store for everyone. While reliving childhood dreams, Brookline shared the magic with top-tier outlets including CTV, Global, Breakfast Television, 660 News and more and had the opportunity to delight many influencers in the Calgary market.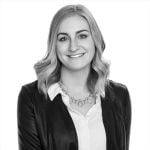 Amanda is an Account Manger at Brookline Public Relations. She has an insatiable appetite for exploring – ironically since she doesn't like getting lost. She flourishes on bringing broad-minded, creative ideas to the table and trying things outside of the norm – perhaps these are millennial traits?