The Brookline team recently had the pleasure of supporting Brewster Travel Canada with the grand opening of the Banff Gondola upper terminal building after a $26 million redevelopment. What a day we had! The upper terminal opened to the public this fall providing visitors with a mountaintop experience like never before.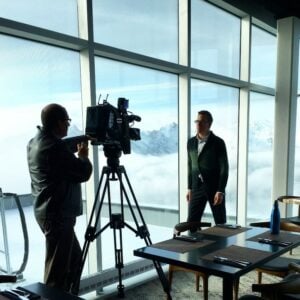 The redevelopment is stunning and features the addition of a state-of-the-art family-friendly interpretive centre; the Above Banff Theatre – showcasing a multisensory presentation; new culinary offerings including an exhilarating dining experience at the upscale Sky Bistro, the self-serve market style, Northern Lights Café, and healthy grab-and-go options at Castle Mountain Coffee Co; and an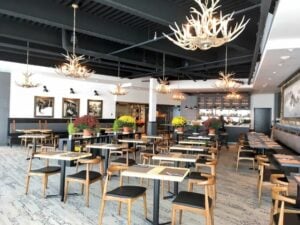 expanded rooftop observation deck providing unparalleled views of the Banff town site, the Bow Valley and the surrounding Rocky Mountains.
Brookline implemented a media and blogger relations strategy to introduce the new upper terminal. Media and bloggers ventured up Sulphur Mountain on the gondola and were able to explore the interpretive centre, enjoy the multi-sensory presentation at the theatre and take in the mountaintop views from the rooftop observation deck. After exploring all the new terminal has to offer, guests enjoyed breakfast in the brand new Sky Bistro, while taking in the views. The grand opening received coverage from all major local news outlets and garnered nearly six million impressions.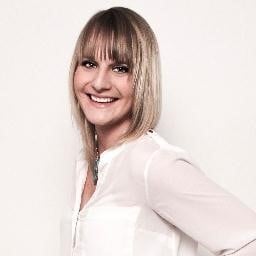 – Jerrica Goodwin is an Account Executive at Brookline Public Relations. She thrives on diving deep into strategies thinking about all of the possibilities that will meet client goals while turning heads with the unexpected.