Leanna Kruk, Senior Account Executive
Would wearing the same outfit all week allow me to tap into a world of less decision making and more time?
As a PR professional, I am always on the lookout for the next big trend that could spark an idea for a client campaign. I was recently inspired by an article that came out in the Toronto Star, The Uniform You Want to Wear. It discussed how today's great leaders and influencers are doing away with vast wardrobes and, instead, are pairing down their closets and sticking with a few key pieces. The theory is, in this time-crunched world we live in, by choosing a few basic clothing items, or wearing mostly black, you can save time on making wardrobe choices and concentrate on other important tasks. Included in the article is Facebook Chairman and CEO, Mark Zuckerberg, who posted a photo of his closet before returning from parental leave with the caption, "First day back after paternity leave. What should I wear?"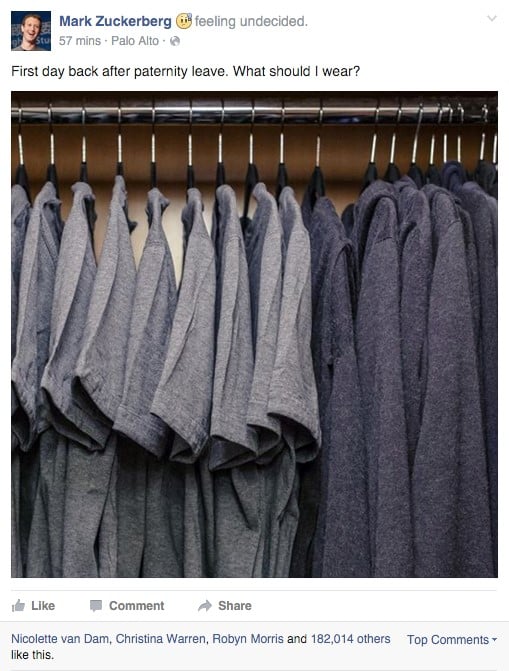 Mark Zuckerberg posts a photo of his closet, showcasing his trademark daily work outfit: grey shirt and a hoodie.
As some of you know, I recently returned to Brookline from a year off on maternity leave. The idea of making my daily decisions easier by wearing the same outfit every day did, honestly, seem slightly appealing. I mean, if Mark Zuckerberg endorses the theory of spending less time deciding on what to wear, wouldn't it be worth a try?! Well…maybe just for one week.
I looked to my closet to find a basic black wash-and-wear dress that I could pair with, and accessorize in a variety of ways. This really wasn't difficult as black is my signature go-to colour. I consider myself a fairly snappy dresser. However, I'm no Julie Redmond of Style by JR, our resident stylist and best dressed in the office. But, I know for the most part, what goes with what and how to use accessories to make an outfit pop.
I started the week out strong and confident! I was rockin' that little black dress. I felt good and my morning clothing conundrums had been eliminated. Success!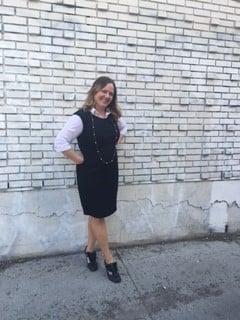 My black dress paired with a basic white button down and stylish heels.
To be honest, day two through three went by in a flash. I knew what I was planning to wear and my mornings had become simplified. Could Mark Zuckerberg be on to some sneaky little trick to make life easier and find extra time? We'll get there in a minute.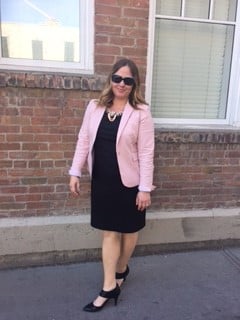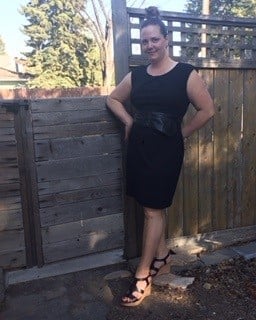 Budda bing budda boom…add a seasonal pink blazer and a statement necklace one day and a chunky black belt and wedges the next and you have two more looks.
Day four…I don't know how else to describe it, but I felt as though I hit a fashion-depression wall. I woke up on day four and felt extreme malaise and down. All I could think of was, "ughhhhhh! The same black dress…again?!?!" Despite my mounting distaste for my basic black dress, I powered through the week all the while thinking: "how could this be easy?" Instead of feeling empowered and enjoying my new-found time, I felt all my choices had been taken away from me.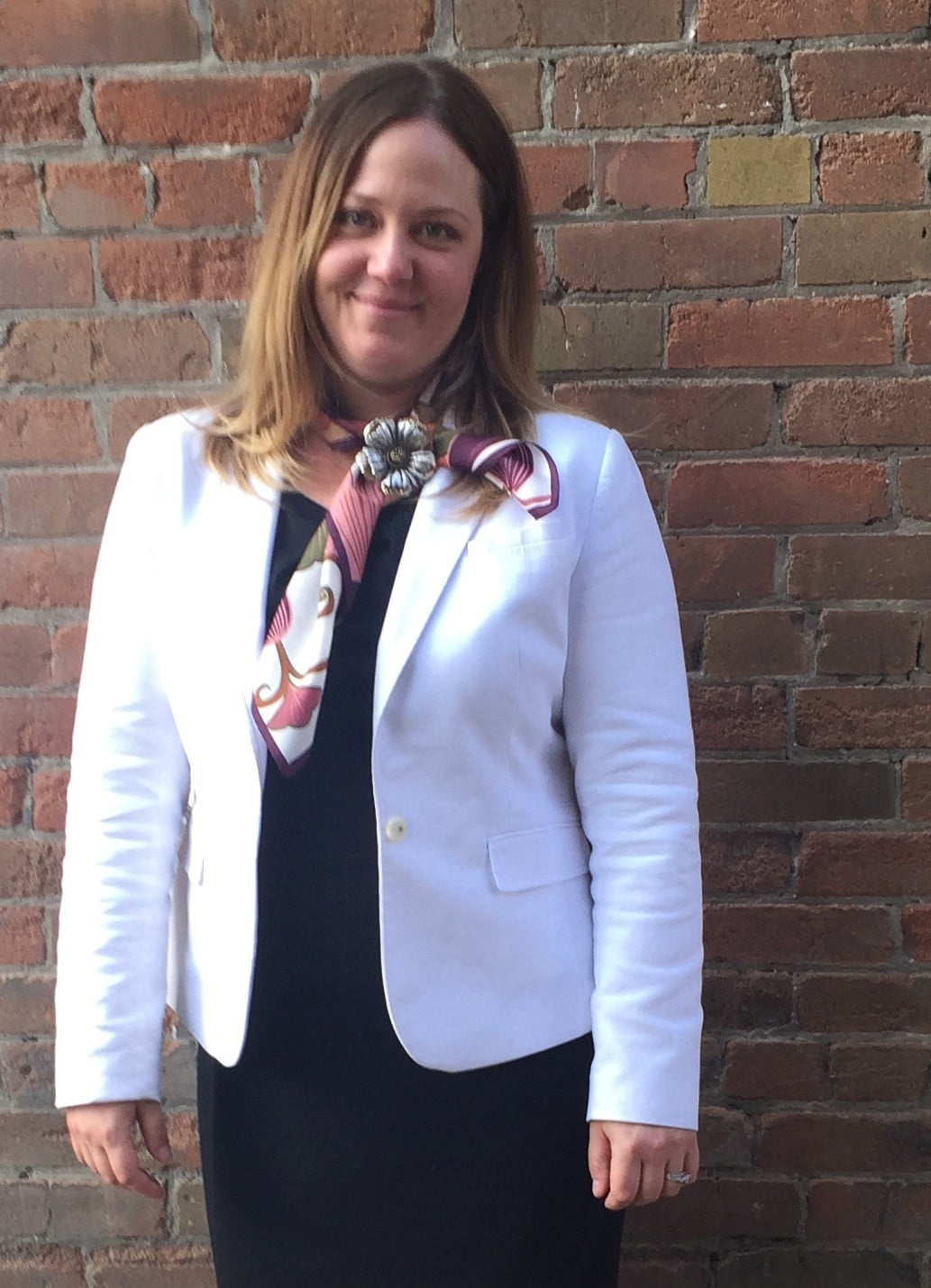 Day four and five. Can you tell how I am feeling about this dress?
I finished out the week and was proud I did. I did some reflecting once the week was done and came to some very interesting realizations. I like choice in my life and my wardrobe. I like having the option of feeling different moods through my clothing and I think, strangely, my clothing influences that mood. Will I dump all my black clothing in preference of looking like Rainbow Bright, heck no! But maybe I will look for opportunities to integrate a little more flash in my fashion. No offense to Mark Zuckerberg, but you go nuts wearing the same clothes every day, I'll choose a little variety…and if variety is the spice of life, I like things spicy!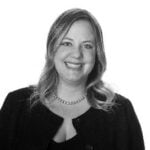 -Leanna Kruk is a Senior Account Executive at Brookline Public Relations. A native Torontonian, she started her public relations career in agency where she has managed clients in various industries, offering them a wide-range of public relations services. She is passionate about public relations and uses her experience to deliver solid results for clients.