"You're worthless."
I sat trembling in front of my computer screen as I helplessly read the dozens of anonymous insults flooding my inbox – and soon, my mind. From my bedroom to the classroom, it felt there was no escaping the all-consuming hate pointed directly at my sense of self. Before long, I truly believed I was worthless.
My story is one that's sadly shared by the 1 in 5 children affected by bullying every day. It's for that reason, days like Pink Shirt Day have such a poignant impact on our society.
What is Pink Shirt Day?
On the last Wednesday of February, we sport pink shirts in solidarity with David Shepherd, Travis Price and their teenage friends who all took a stand against bullying after a grade nine boy was harassed for wearing a pink shirt. In protest, the teens distributed pink shirts to all the boys in their school and demonstrated an act of kindness that would soon transcend beyond small-town Nova Scotia.
Since taking a stand in 2007, Pink Shirt Day has been recognized in over 180 countries and has raised over 2.55 million for youth anti-bullying programs in British Columbia and throughout Western Canada.
Over 85 per cent of bullying takes place in front of others
While the insults hurt, it was facing them alone that made the bullying feel truly unbearable. With hateful words disguised as jokes, the laughter erupted from my classmates reinforced both the bully, and my insecurities.
David, Travis and their friends proved to the world that when we stand up, bullying can be shut down. Thus, I was inspired through my own turmoil to stand up with an act of kindness.  
Reclaiming the power of social media
At 13 years old, I lobbied an anti-bullying bylaw in Airdrie, Alberta. Over the span of eight months, the weapon once used against me – social media – allowed me to foster an online community that was pivotal in the provincial and federal government's recognition, and the municipal government's passing of the anti-bullying bylaw.
Rather than a punishment, the bylaw was created with compassion at its core. This tool provides city funding to impactful community resources, such as the Boys and Girls Club, and offers therapeutic intervention for both the victim and the bully.
This action was not only tangible, but also sent a message of intolerance for bullying and harassment in our community. The bylaw offered hope for those attempting to navigate bullying and offered a path forward.
Communicating kindness, year-round
From hashtags to fundraising to government action, every year on the last Wednesday of February, I'm reminded of social media's power.
Often, we forget that behind every profile is a person who can be disempowered or inspired by your words. Both children navigating new digital communities and adults engaging emotionally online, all ages can be guilty of commenting with little consideration for the person offline.
So, when you use #PinkShirtDay to show off your brightly coloured pride, remember it's much more than a trend. Wearing pink for this day is a year-round commitment to compassion, to community and to taking action with kindness.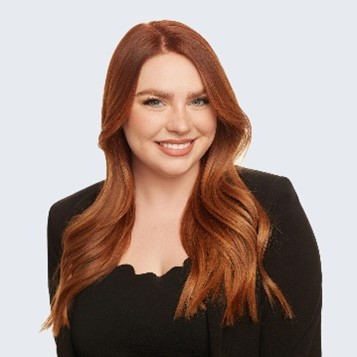 Mackenzie Murphy is a PR assistant at Brookline Public Relations. As a recent graduate, Mackenzie brings her passion for learning and skillful storytelling to every project presented to her.