Let's talk about PR…. I recently volunteered at the Brookline Public Relations office in downtown Calgary. The only thing I knew about public relations before volunteering was that it was an office job. Therefore, I expected a simple 9-5, with employees working through the same maze of challenges as the day prior. But oh boy was I wrong.
The fast-paced environment and the constant collaboration, along with the high level of communication and creativity required by everyone at the agency, took me by surprise. Resembling bees in a hive, employees buzzed around as they worked on numerous projects and collaborated on a variety of accounts to reach their client's objectives and deadlines. They analyzed data, met with clients, conducted research, projected trends, built communication strategies, attended site visits, handled crisis communications and wrote social posts. In just a few days, I learned a lot about what PR really is and what goes on behind the scenes of an agency. It was inspiring to work in such a high energy environment. Thanks for the great experience, team Brookline!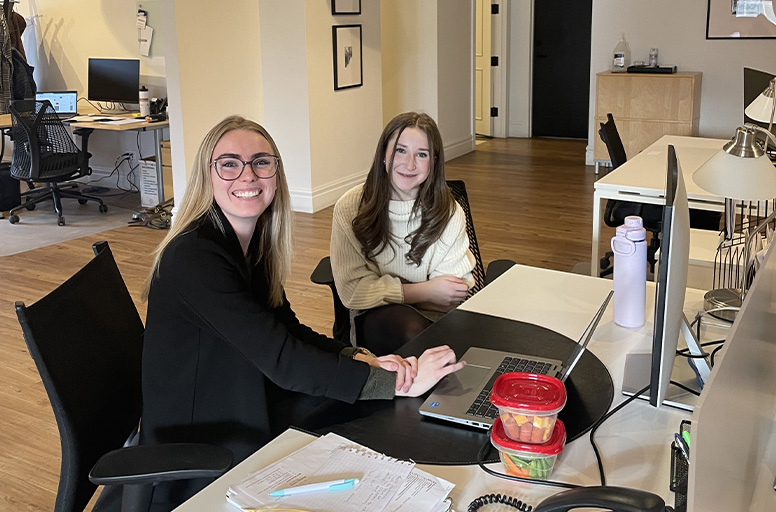 Maddie Oster is a high school student who loves to write. She is currently considering pursuing communications or marketing for her post-secondary degree and career.