Anyone who knows me knows that I love anything cars, specifically automotive sports. So, when I received a call from our Founder, Shauna MacDonald this past October, asking me if I would like to assist with an automotive sporting event, "excited" doesn't even begin to cover how I felt. Brookline teamed up with Thrill One Sports & Entertainment (Thrill One) to announce that Nitro Rallycross (Nitro RX), a new motorsport property created by Nitro Circus and action sports icon, Travis Pastrana, had officially added a Calgary round to its 2022/23 season. Since its origin in 2018, fans have seen electrified 1000-horsepower vehicles flying around tracks across the world, and Calgary would add a brand-new, high stakes element to the series – snow and ice.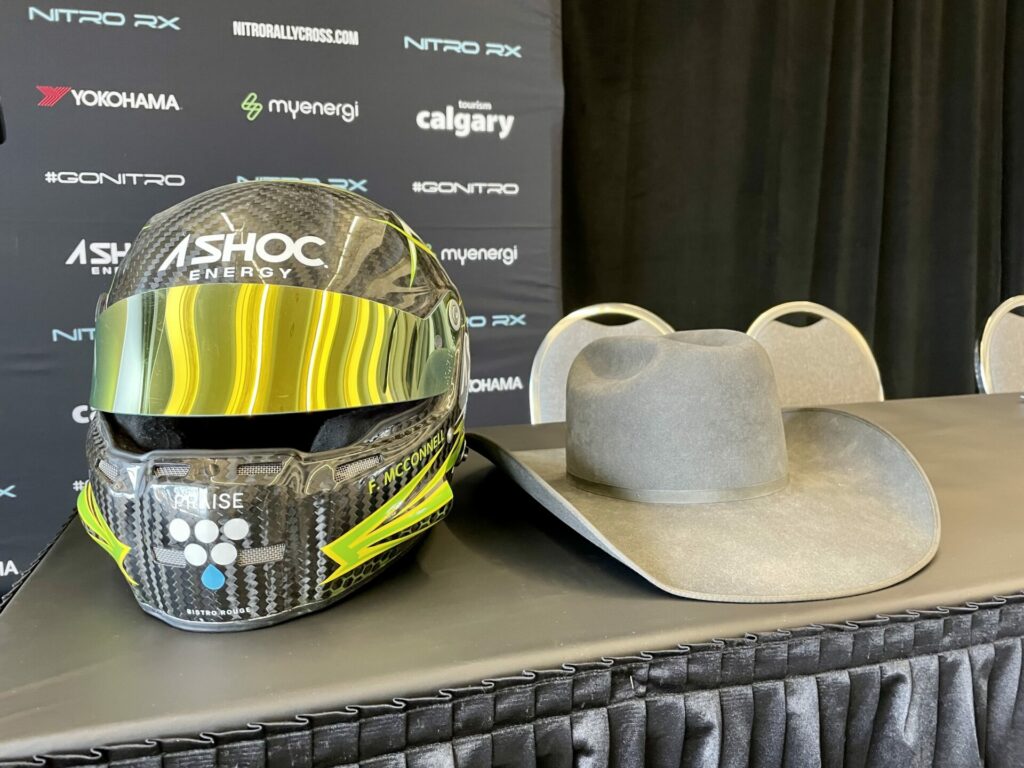 Press conference
With less than a week until the press conference, our team took the 100-foot jump into media relations – coordinating press release and media advisory development, pitching media, confirming outlet attendance, facilitating interviews and tracking media coverage. We also provided on-site support at the announcement, assisting with set up and wrangling media in attendance. The conference experienced incredible turnout from Global News, CTV Calgary, CBC News, LiveWire, Calgary Herald and X92.9.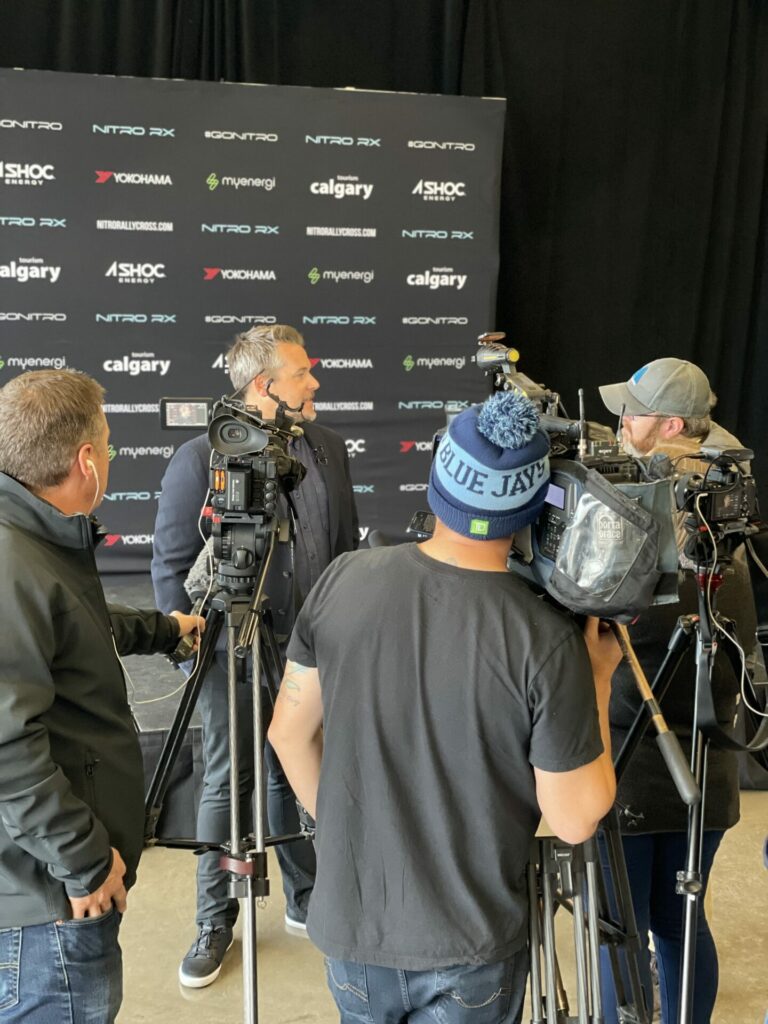 Immediately following the announcement, Brookline organized scrum style interviews with key spokespeople and facilitated several photo ops around the venue. Then, our team secured several post-event interviews for Nitro RX spokespeople with outlets such as CBC Radio One, The Homestretch on CBC Calgary and CHQR 770's Sports Talk.
Brookline's efforts produced significant results with more than 250 pieces of coverage from a variety of online, print and broadcast outlets. With the announcement under our belts, we couldn't wait to see the new kind of "horse" power Nitro RX's Calgary round would bring to GMC Stadium at the Stampede grounds in just a few months time.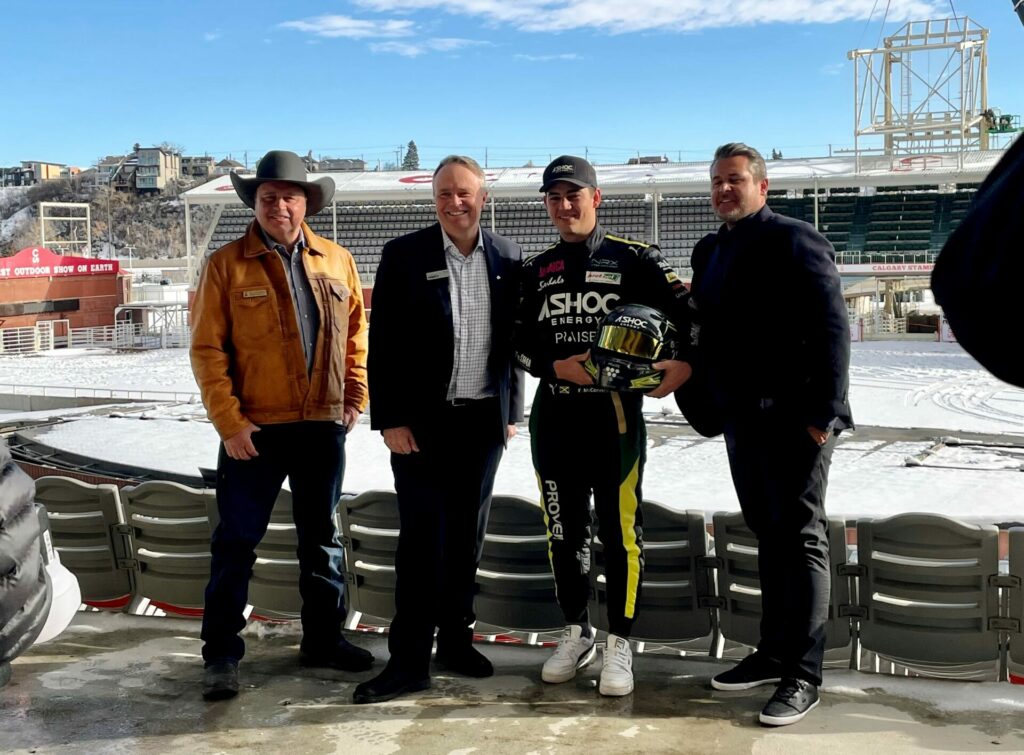 Pre-event media opportunities
As our team's work began in 2023, one of the biggest objectives in the weeks leading up to the event was awareness. Since Nitro Rallycross is a relatively new motorsport property and this was the first time Thrill One held an event in Calgary, we developed strategic key messages that we pitched out to media.
Two weeks before the Calgary round, Thrill One brought drivers Robin Larsson and Conner Martell to town to partake in some Calgarian traditions. Robin and Conner attended a Calgary Flames game, checked out the Nitro RX activation at Chinook Blast, visited Banff and even took part in a cowboy hat and boot fitting. Brookline utilized this time to secure interviews for them with Global News, CTV Calgary and CHQR 770's Sports Talk. We also secured drivers Kevin and Oliver Eriksson with an interview on The Eyeopener on CBC Calgary, as well as an interview and photoshoot with the Calgary Herald as soon as their plane touched down from Sweden.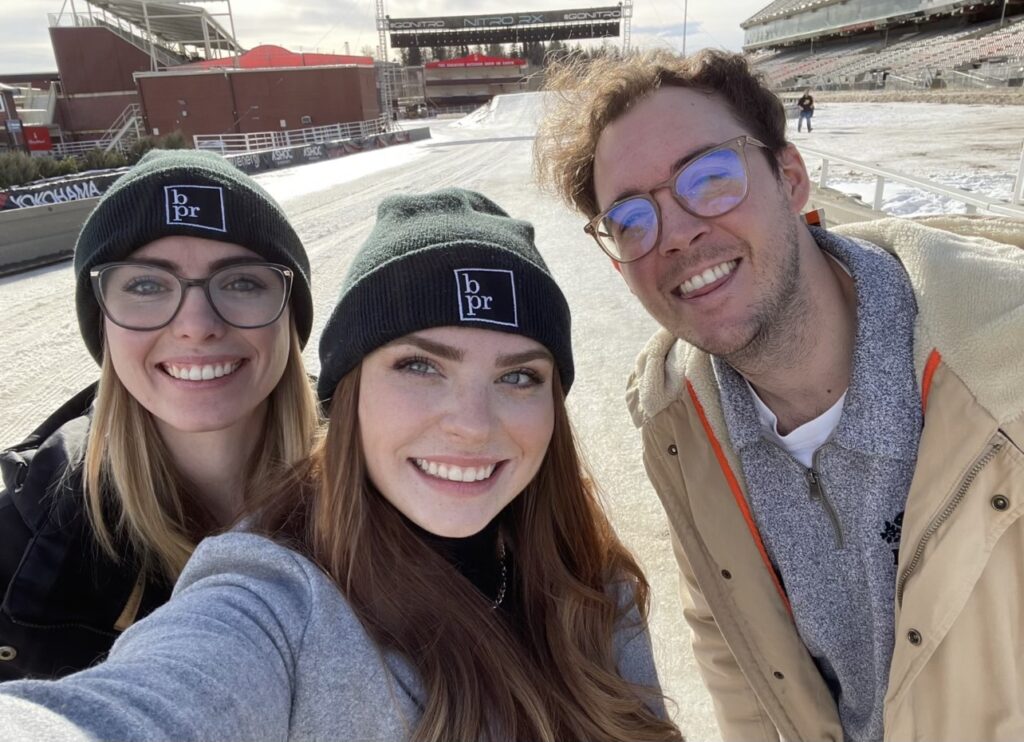 Our team then switched gears to focus on two major media days: a track sneak peek and the drivers' practice including a ride along with Mayor of Calgary, Jyoti Gondek. We developed a media advisory to outline each media opportunity and pitched out to our local contacts. Our team provided on-site support, coordinating interviews with key Nitro RX spokespeople and touring the media around the venue. We had very strong media attendance between both media days from CBC News, CTV Calgary, Global News, Calgary Herald, LiveWire Calgary, CHQR 770 and CityNews Calgary.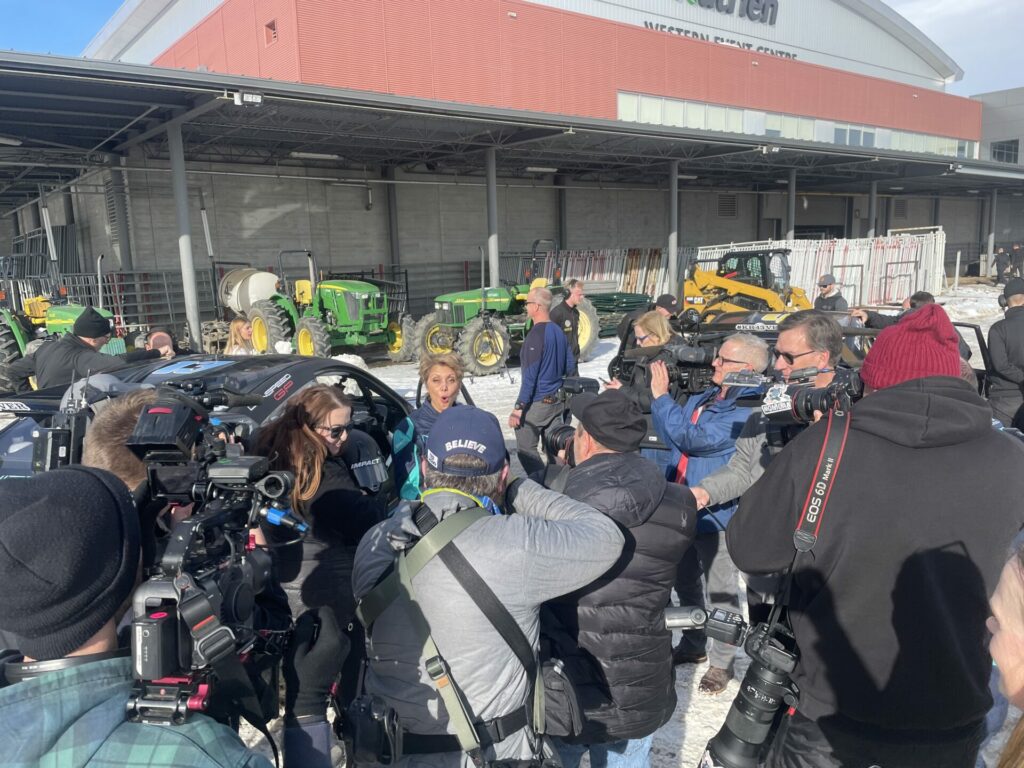 Event weekend
The Brookline team was officially off to the races and geared up for two days of adrenaline-inducing action. We provided on-site support for both days, managing media attendance, tracking media coverage and providing outlets with up-to-date schedules and racing information.
After months of preparation, the purpose-built track of over 40 cm of snow and ice was ready for the heat. More than 20,000 fans watched from the edges of their seats, the highest attendance in Nitro RX history! Drivers drifted around corners, skated under the joker lap tunnel and jumped 30-ft in the air – literally flying across the finish line. On the second day, the finals were a series of door-to-door battles that ultimately named Kevin Eriksson as the winner of the first ever Nitro Stampede.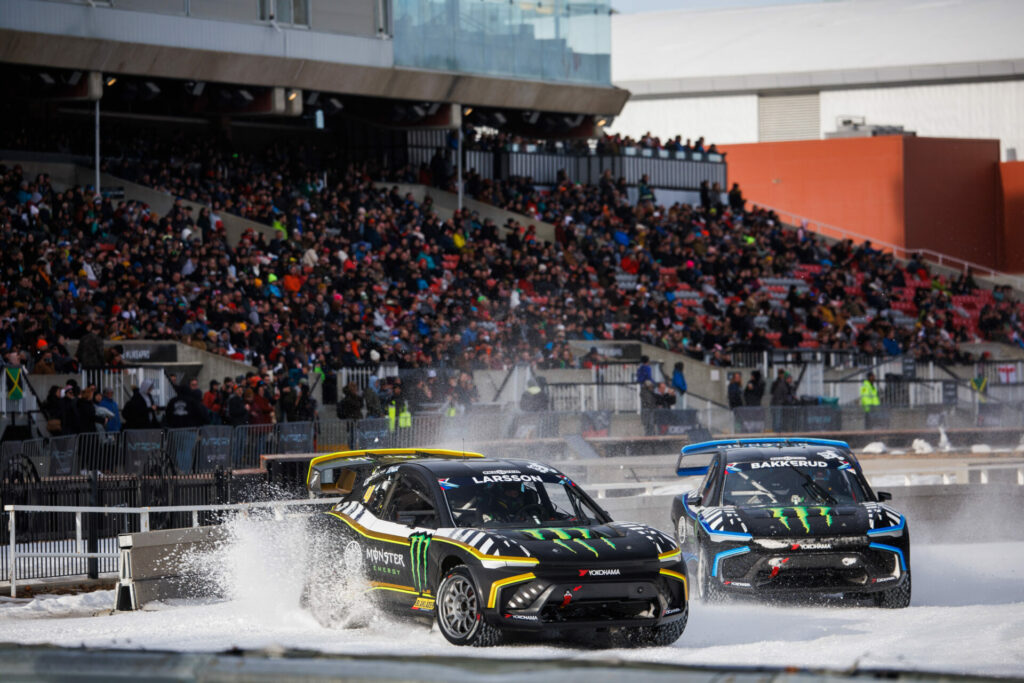 Brookline's 2023 media relations efforts attracted nearly 36 million impressions across online, print and broadcast coverage, some of which I (accidentally) made it into. To date, this is the most coverage Nitro RX has ever achieved!
While there's no confirmation yet that Calgary will become a regular stop on the Nitro RX circuit, I can honestly say that I, alongside the rest of the Brookline team and the thousands of fans that attended, had an unforgettable and thrilling time.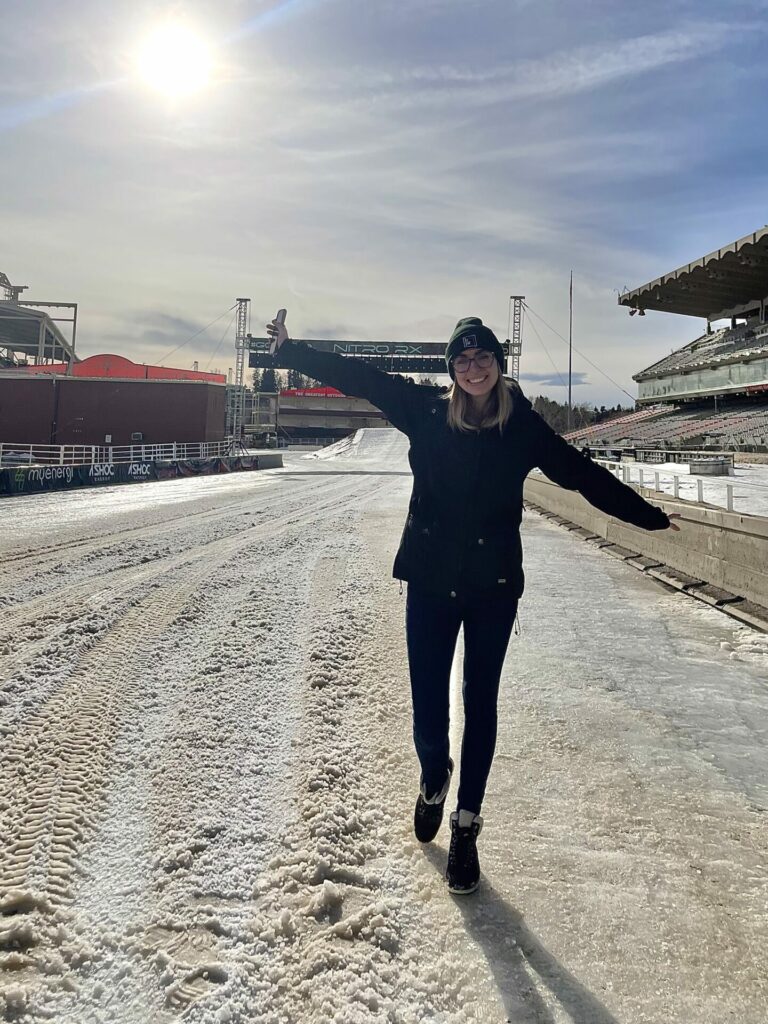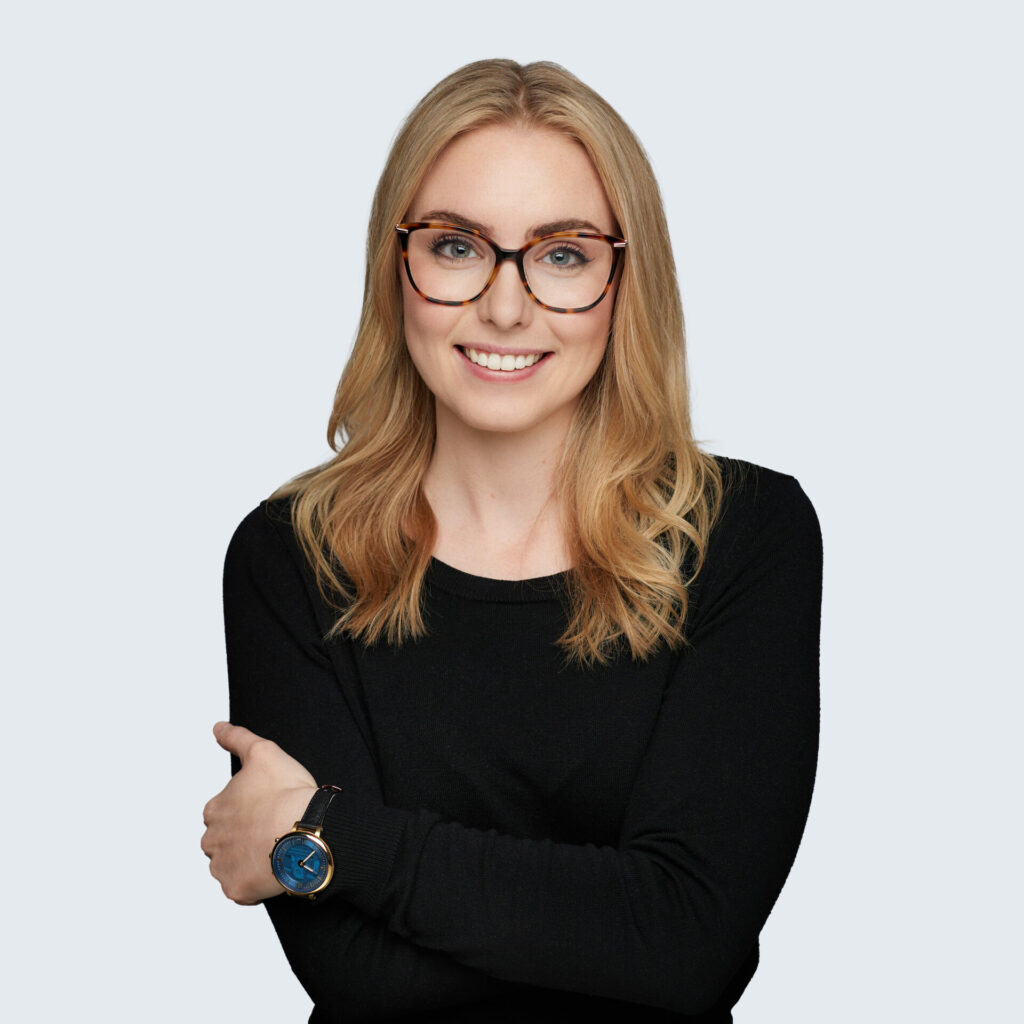 Megan Hessel is a Public Relations Assistant at Brookline Public Relations. Approaching every day with her analytical mind, Megan takes every opportunity to support the team with any new challenge, project, or event.