Christine Thompson, Public Relations Assistant
Brookline supports Mark's with cross-Canada media initiatives
If you live in Canada, it's safe to say you've experienced all the joys winter has to offer, including ice, snow and sleet. We're nicknamed the Great White North for a reason, and whether you live in Vancouver or Halifax, chances are you've come face-to-face with some slippery situations when winter strikes. This holiday season, Mark's set out to educate Canadians on their slip-resistant footwear line to encourage Canadians to brave the elements and get outdoors, without the risk of injury from a slip and fall accident.
Brookline supported Mark's with a national media tour that included celebrity spokesperson – HGTV's Damon Bennett – to discuss the wide-range of slip-resistant winter footwear the retailer carries. Damon spoke about what makes the footwear line slip-resistant, the technology that goes into creating the boots and how Canadians can find the perfect pair for themselves.
Of course, we all know when it comes to lengthy claims it's always better to show, not tell, so we did just that. Brookline commissioned a local craftsman to create a portable ice block holder that Damon took on his tour so he and the media could demonstrate first-hand the effectiveness of the boots on a slippery surface.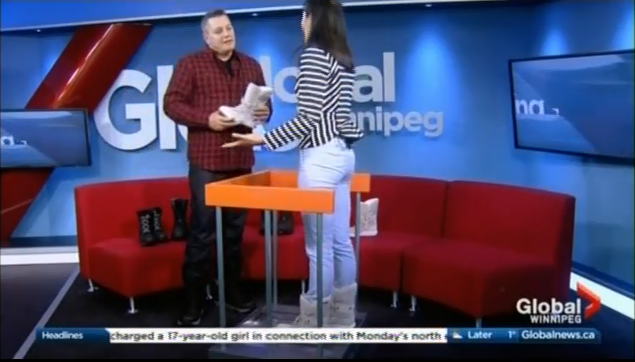 Brookline secured coverage from prominent TV, radio and print news outlets in tandem with influential bloggers across the country. Coverage included stories from the likes of Global News Winnipeg, CTV Edmonton and Talk Radio 680, for a total of 34 pieces of broadcast and online coverage with over 5.8 million impressions and over 50 pieces of social coverage.
To further elevate the slip-resistant footwear campaign, Brookline assisted Mark's in organizing a slip-resistant footwear activation at the Eaton Centre in Toronto in the midst of the holiday shopping season. Local influencers were invited to confidently strut their stuff down an ice runway, wearing a pair of Mark's slip-resistant boots to demonstrate the technology in action. The activation generated significant online coverage with 10 stories and 224,858 media impressions and ample social coverage from prominent Toronto influencers such as Mommy Gearest, This Beautiful Day and Extra Sparkles Please.
In addition to leading the slip-resistant national media relations outreach campaign, Brookline worked with Mark's on two separate Pop-Up shop events in Calgary and Halifax to introduce their new brand, Mark's Well Worn, into those markets. Well Worn is about being authentic and real, celebrating hardworking Canadians who, like Mark's, persevere with grit and determination. Well Worn enforces the idea of clothing that will not only take wearers from their 9 to 5, but beyond with stylish, comfortable and durable pieces.

The two Pop-up shop events, in Calgary's Market Mall and Halifax's Spring Garden Place, showcased Well Worn and invited local media and influencers in each city to exclusively experience the new brand. The evenings featured a special offer for guests to trade-up one 'well worn' item of clothing for a new Mark's clothing item, an on-site barber, local entertainment, specially crafted mocktails and drinks, small bites and personalized gifts for guests to take home.
At the events, three Well Worn outfits from real hardworking Canadians—Logger, Ryan Simmonds; Rancher, Anne Cassar and Barber, Nick Abate—were on display along with each individual's story to reinforce the message behind the new brand. Overall, the events saw great media and influencer turnout and garnered notable coverage on social media.

From slip-resistant footwear to helping bring Well Worn to life, Brookline was thrilled to work with Mark's on a national level and a variety of campaigns, helping to highlight their amazing products and to introduce Mark's Well Worn to Canadians.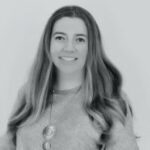 Christine Thompson is a Public Relations Assistant at Brookline Public Relations. Christine's expertise lie in event planning, social & digital media, marketing strategy and media relations. Christine thrives on constantly keeping busy and is always looking for new and exciting projects to sink her teeth into.