Ottilie Coldbeck, Public Relations Assistant
On August 1, 2020 Big Brothers Big Sisters of Calgary and Area (BBBS) launched its fifth annual All-Stars For Kids fundraising campaign and looked to Brookline to support in a fresh, creative new way. In advance of the official campaign launch, Brookline supported the organization by coordinating a socially-distanced press conference to unveil the official All-Star roster of supporters including notable Canadian sports stars and Olympic athletes, local celebrities, valuable community partners, social and media influencers, and everyday champions. The press conference welcomed media to hear from BBBS representatives, key campaign supporters and a Big and Little from the mentorship program.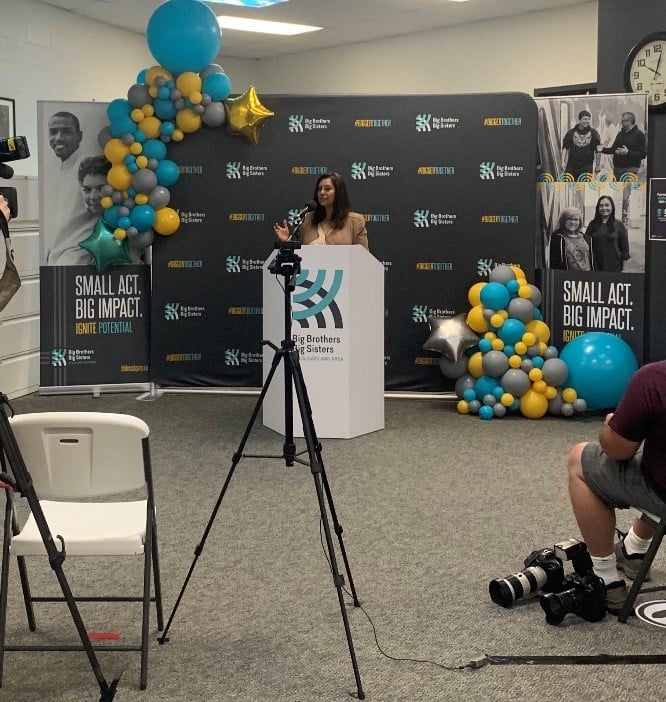 Gurpreet Lail, President and CEO of BBBS, welcomed guests with opening remarks about the annual campaign, and its impact in our community, supporting local children and youth who are dealing with significant challenges, such as grief and loss, mental health issues, family violence, addiction, and poverty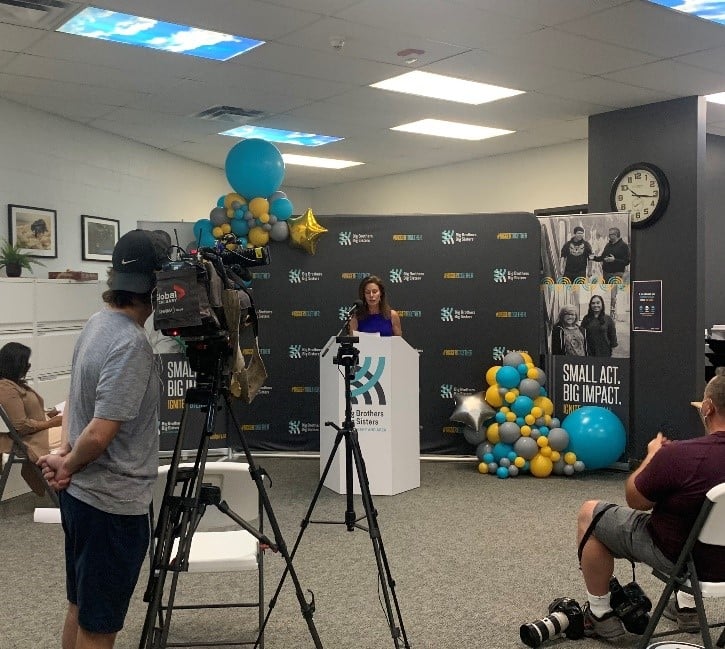 Representing the impressive All-Star lineup was Cheryl Bernard, Olympic medal curler and CEO of Canada's Sports Hall of Fame, to discuss her long-standing relationship with BBBS and how important All-Stars For Kids is in assisting youth in our community develop long-term relationships with mentors.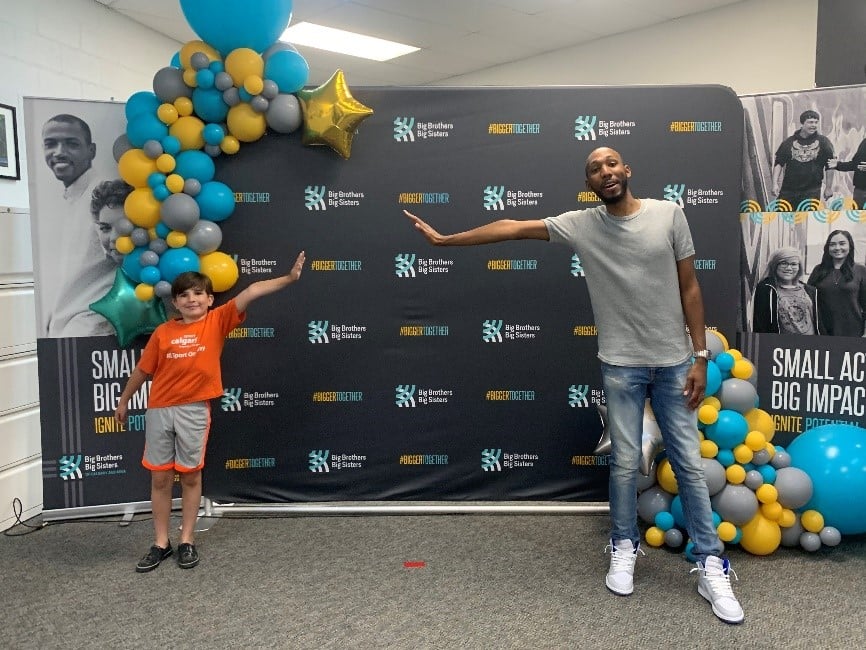 Giving life to the work BBBS does, Little Brother Edwin and Big Brother Nicholas Cambridge were in attendance to share their own mentorship story, explaining just how this type of relationship shapes a youth's life. Their story can be watched here.
Representing the campaign community partners, Patricia Phillips, CEO, PBA Group joined the attendees to discuss PBA's role as an All-Stars For Kids matching partner, alongside Gary Nissen and Qualico. The matching partners will be matching every dollar donated to ASFK for the duration of the campaign, doubling the impact for children and youth in Calgary and Area.
The campaign, which runs through August until September 10, 2020 raises vital funds needed to create and empower life-changing one-to-one mentoring relationships for children and youth facing adversity.
This year the All-Stars For Kids campaign is hoping to raise over $230,000 in support of BBBS.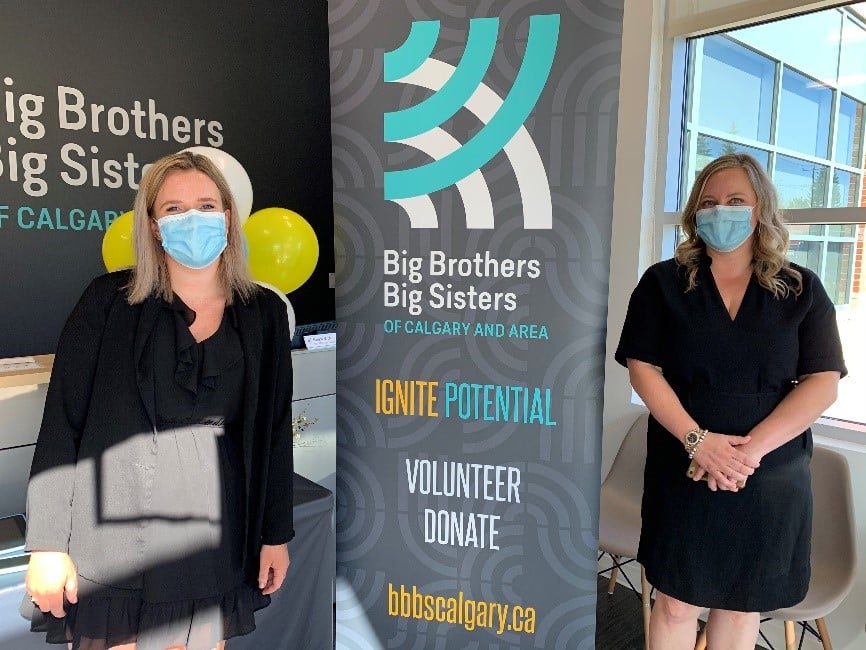 Brookline managed all event planning and logistics, in addition to media relations outreach, to ensure the event was a success, while also adhering to government health and safety regulations. Brookline was excited to support BBBS with the launch of this exciting campaign and looks forward to continuing to work alongside the organization to drive awareness and ultimately raise funds for the fifth annual All-Star For Kids campaign.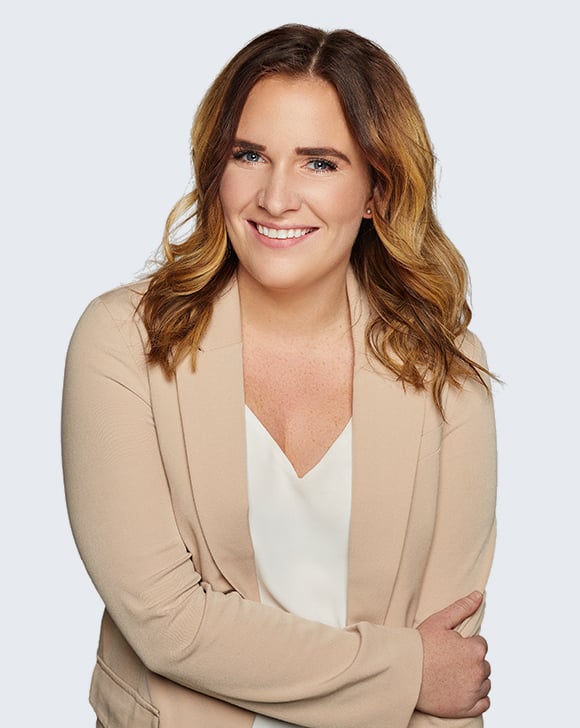 Ottilie Coldbeck is a Public Relations Assistant at Brookline Public Relations. As a self-proclaimed adventure seeker, Ottilie challenges herself to remain outside her comfort zone in all aspects of her life. Ottilie has a passion for story-telling – helping brands communicate their messages in an authentic and engaging way.