Ottilie Coldbeck, Public Relations Assistant
As the Brookline team plans for an exciting Season 2 of Beyond PR, a podcast that aims to go beyond the typical to showcase inspiring stories from business and community leaders every month, we took time to reflect on the incredible moments that Season 1 brought us.
Engaging in candid conversations about motherhood to discussions about the struggles our community faces today, Beyond PR has heard it all. If you would like to catch up on Season 1 ahead of Season 2, then here are some of our favourite moments:
The inaugural season featured the amazing female leaders who starred in Brookline's International Women's Day video, 'Girls Like You,' who we are proud to know, work with and laugh with every day. Each episode brings different conversations with these game-changing women—from Stampede Royalty and world-class chefs to inspiring Olympians and renowned reporters.
Episode 1 with Calgary's Stampede Royalty: Carly Heath, Keily Stewart and Courtney Dingreville share a few of their highlights in their year as Stampede representatives, including following in family footsteps participating in the Homeshow Rodeo and hopping on WestJet's inaugural flight to Paris.
Episode 2 with Jocelyn Laidlaw: Shauna and Jocelyn reflect on how and why motherhood changed them, sharing that it took becoming a mother to become a better boss, leader and ally to other women.
Episode 3 with Connie DeSousa: Shauna admits to one of Calgary's most notable chefs that she rarely cooks and isn't the best in the kitchen (though she's getting a lot more practice these days!).
BPR's 15-Year Anniversary Special with Lisa Libin and Leanna Kruk: Have you ever wondered how Calgary's leading communications professionals and working moms keep their children (and sometimes colleagues!) quiet while on a conference call? Think Slurpees and $5 bills!
Episode 5 with Sara Austin: In a truly eye-opening episode, Sara Austin discusses her lifelong passion for child advocacy, and shares her insight into what it means to support others in our community.
Episode 6 with Geneviève Simard: Having been instrumental in bringing to light the abuse she and other Canadian alpine skiers faced, Geneviève describes what it was like to join the other women who spoke out against their abuser, and how it felt to feel supported and proud and to stand together to advocate for abuse-free sport.
Episode 7 with Katrina Olson: As one of Canada's most notable content creators, Katrina recounts a time she went viral… but not in the best way. After posting a re-touched photo of herself and being called out by followers, Katrina posted the original, un-touched photo with an apology, owning her mistake and reflecting on why women feel the need to revise their true selves.
Episode 8 with Tara Weber: Tara's role as BNN Bloomberg's western correspondent has brought her many unique experiences in the media, from the era of fake news to tackling tough and sensitive stories, Tara shares how she navigates these tough discussions to ensure her stories are authentic, factual and considerate.
Episode 9 with Pat Kaiser: As a long-time tech sector executive and often the only woman at the table, Patricia gets candid with Shauna about her experience as a female business leader and working mother, answering the question: can you really have it all?
Episode 10 with Deborah Yedlin: With a long-standing working relationship as PR pro and leading journalist respectively, Shauna and Deborah share their unique working-mom moments – think in-labour media interviews and 5-year-old press conference attendees!
If you haven't seen it yet, we've rounded up our leading ladies once more to mark the completion of Beyond PR Podcast Season 1 in our brand new video, here. To our Season 1 guests: thank you again for partaking in so many episodes of great conversation and interesting topics. Stay tuned for Season 2!
Catch up on Season 1, streaming now on Anchor, Spotify, Apple Podcasts or Google Podcasts. Subscribe to catch Season 2 (coming soon!) featuring special guests who are breaking boundaries and going 'beyond' the typical to inspire and make a lasting impact.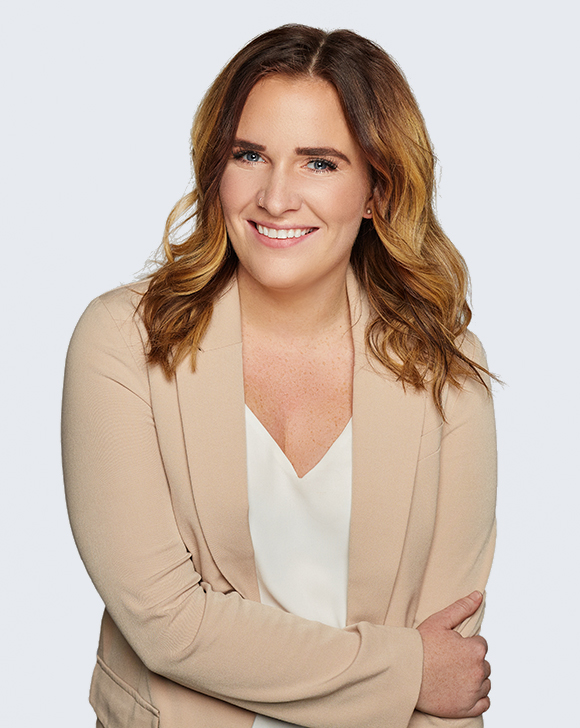 Ottilie Coldbeck is a Public Relations Assistant at Brookline Public Relations. As a self-proclaimed adventure seeker, Ottilie challenges herself to remain outside her comfort zone in all aspects of her life. Ottilie has a passion for story-telling – helping brands communicate their messages in an authentic and engaging way.