This February, Brookline supported the Glenbow Museum on the thrilling announcement of a transformative $35 million donation from the family of JR Shaw, including an endowment that will make Glenbow the first major Canadian museum to offer free general admission – forever!
The largest donation since Glenbow's founding, the donation celebrates the legacy of JR Shaw, the legendary Calgary businessman and philanthropist who founded Shaw Communications and Corus Entertainment.
Brookline managed the media relations strategy for this highly confidential announcement, working collaboratively with Glenbow and the donors. This included embargoed interview opportunities with key media contacts, followed by an in-person press event at Glenbow to announce the historic news publicly. Brookline created all materials around the event, including the press release – shared with outlets in Calgary, across Alberta, and Canada plus key US contacts. The team also managed material creation of key messages, FAQs, embargoed details shared with key media and the media advisory.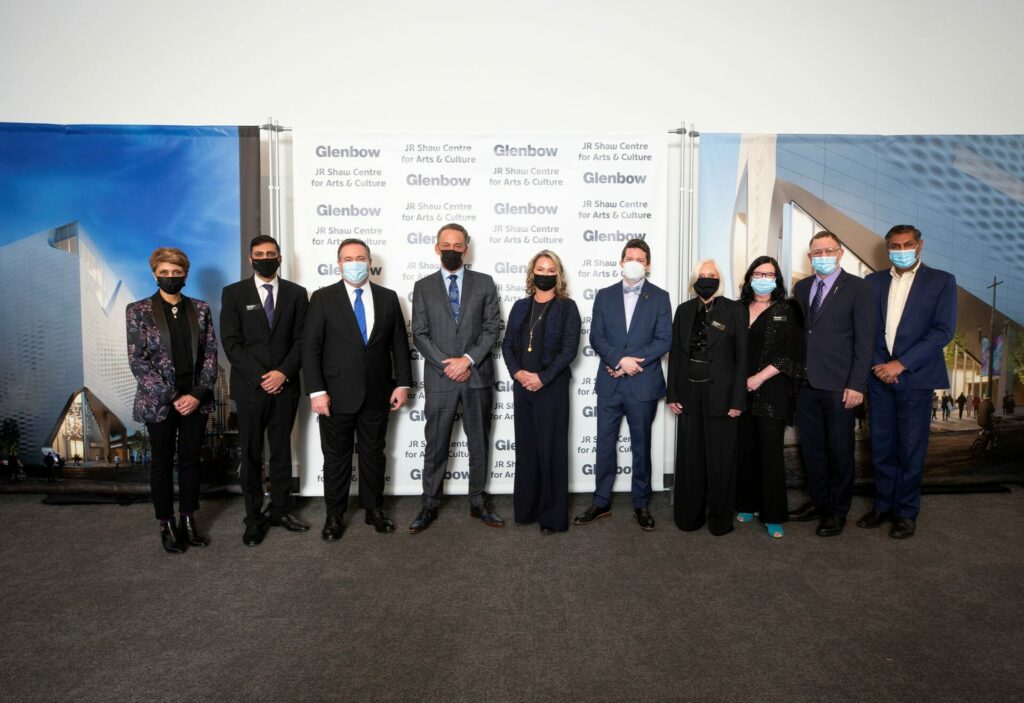 Brookline handled all on-site media relations at the event, which saw all levels of government in attendance and representatives from every major media outlet in the city. The team continued to handle media relations after the event, including long lead interviews and media monitoring. Brookline secured over 250 pieces of coverage locally and nationally through traditional media and social channels, including interviews with several local broadcast and print outlets.
In honour of the gift, the building that houses Glenbow will be named the JR Shaw Centre for Arts & Culture. The donation will also support the creation of the JR Shaw Institute for Canadian Art.
The local landmark is currently undergoing a massive renovation to reimagine the arts and culture experience in our city. Brookline is very excited to continue supporting Glenbow on a PR and media plan for more upcoming exhibitions and exciting announcements as the museum launches its temporary satellite experience in Calgary.