Earlier this year, our team at Brookline was head-over-paws excited to help announce the newest member of the team at The Journey Club Seniors' Residence (The Journey Club), by Jayman BUILT, located in Mahogany's Westman Village in southeast Calgary.
Usually when our team is tasked with making a public announcement for an incoming staff member, it's for a Chief Executive Officer with a long history of experience and unmatched expertise. In this case, we were introducing a Labrador Retriever named Henry, with a long tail and unmatched puppy energy. Henry is The Journey Club's newest, furry, friendly and lovable team member – their Chief Happiness Officer – and the only one of his kind in Canada!
As a professionally trained facility service dog, Henry has been proven to decrease stress, increase social interaction and companionship, improve physical health and provide purpose to those around him.
Each day, Henry works to support each of the different programs offered at The Journey Club, Alberta's finest seniors' residence, to offer a fulfilling experience for all lifestyles, including independent living, age in place options and the world-renowned Feelings Matter Most Memory Care program.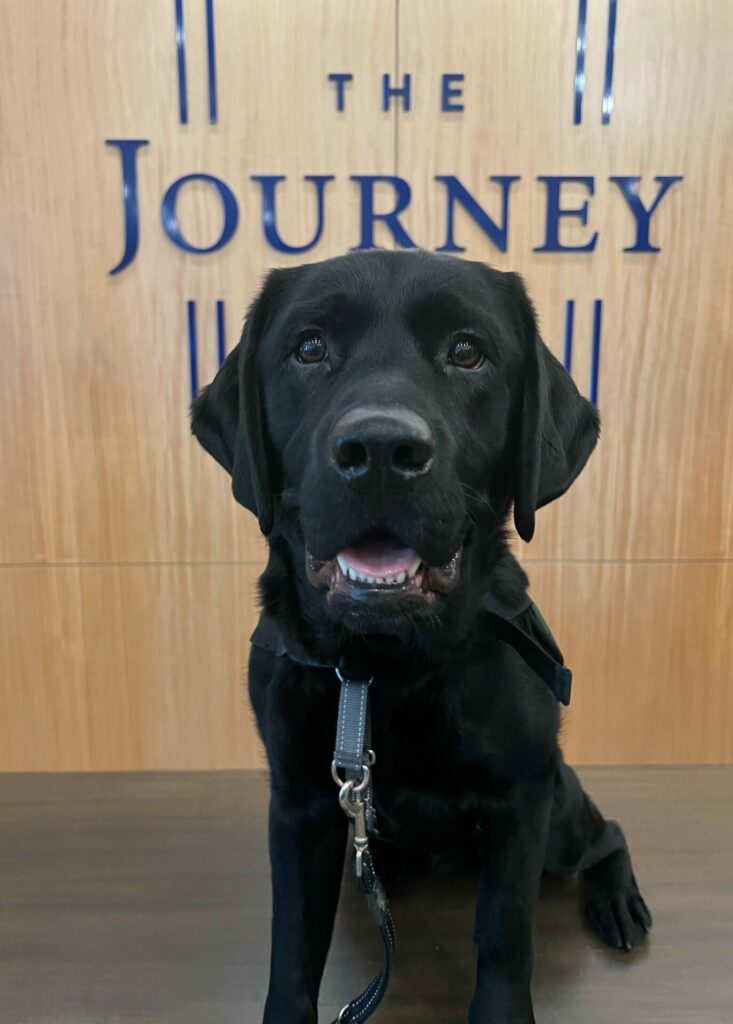 The Brookline team was #BPRProud to provide our media relations expertise to introduce Henry to the world. We developed a creative press release where Henry barked his way into the spotlight as the main spokesdog of the release, highlighting his duties and the impact that his role has on the physical, emotional and psychological health of The Journey Club's residents.
Our team pitched this exciting announcement, written by Henry himself, to our local media contacts and he did the rest. Henry quickly became everyone's barking bestie and for two weeks, he was all that media could talk about!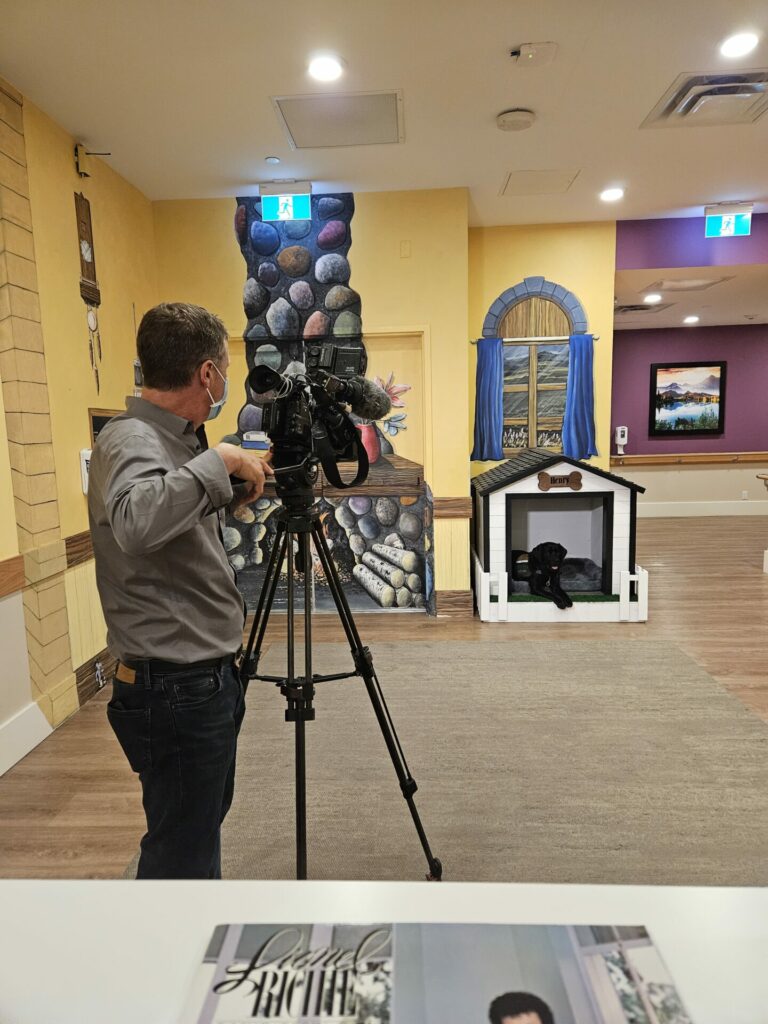 While we were so busy coordinating interviews and preparing spokespeople with their key messages, we still made time for treats and belly rubs with Henry while we were on-site facilitating interviews with media.
During these onsite interviews at The Journey Club, Henry let our team know that his favourite activity is hanging out with the memory care residents or when his handler takes off his service vest so he can play in the fountains. Henry is the perfect addition to The Journey Club team and offers a source of comfort, support and companionship that benefits residents long after his shift is over.
As we wrapped up our work on this one-of-a-kind announcement, our team was able to secure over 40 television, radio and online stories highlighting Henry's new role. Coverage aired throughout Canada, with television and radio broadcasts streaming from Vancouver to Winnipeg and beyond.
We PAW-sitively cannot wait until the next time we're able to showcase Henry!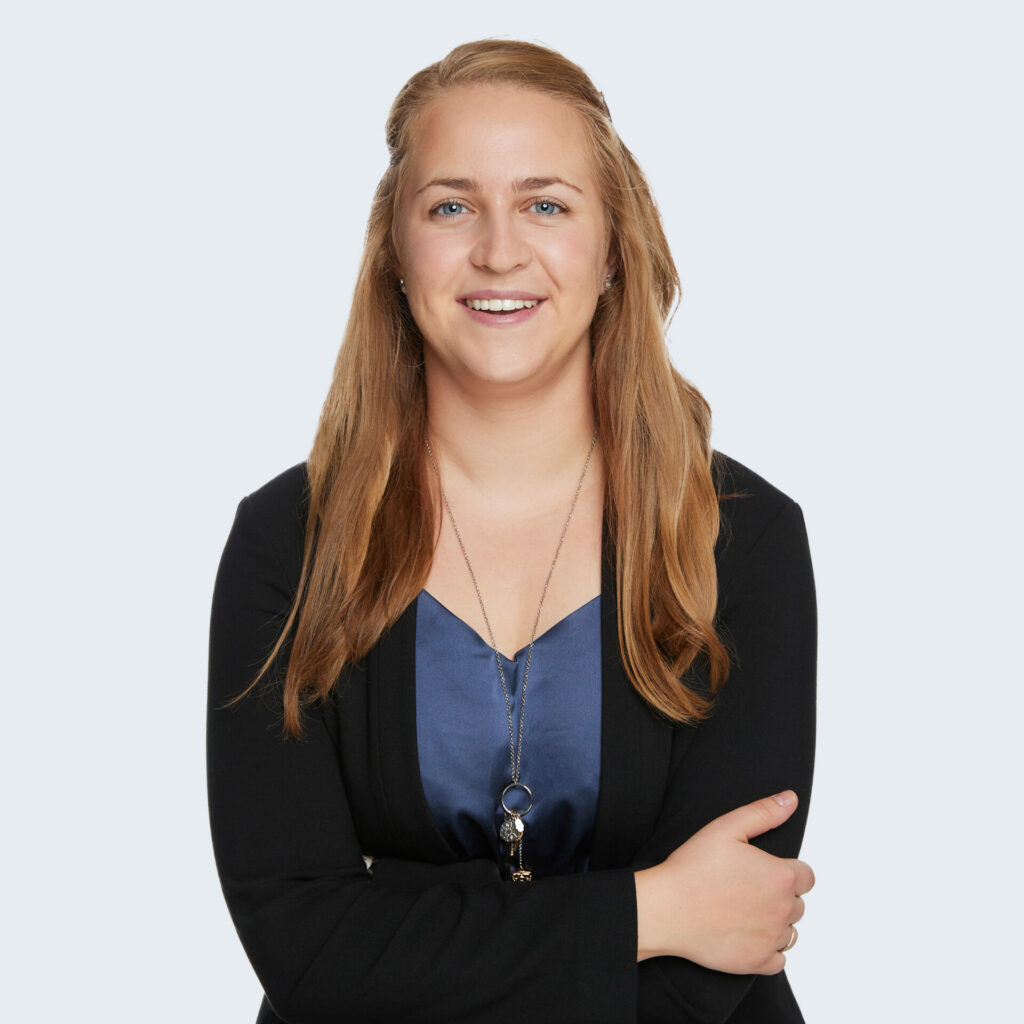 Haylie Huber is a Public Relations Assistant at Brookline Public Relations. With a diverse background in agriculture, energy and municipal government, Haylie never shies away from a challenge and is passionate about providing high quality, goal-driven results.