Last week, the Brookline team was thrilled to open its virtual doors for a virtual student open house with select team members to PR and Communications students from across Canada. The open house event, typically hosted in-person at our Calgary office, allows budding PR and communications students to ask questions about working in agency and to get an idea of what life as an intern is all about.
The event was moderated by our Principal and Founder, Shauna MacDonald and welcomed several members from the agency:
Lisa Libin, Group Vice President
Leanna Kruk, Vice President
Kelsey Marklund, Senior Account Manager
Andrew Myers, Account Executive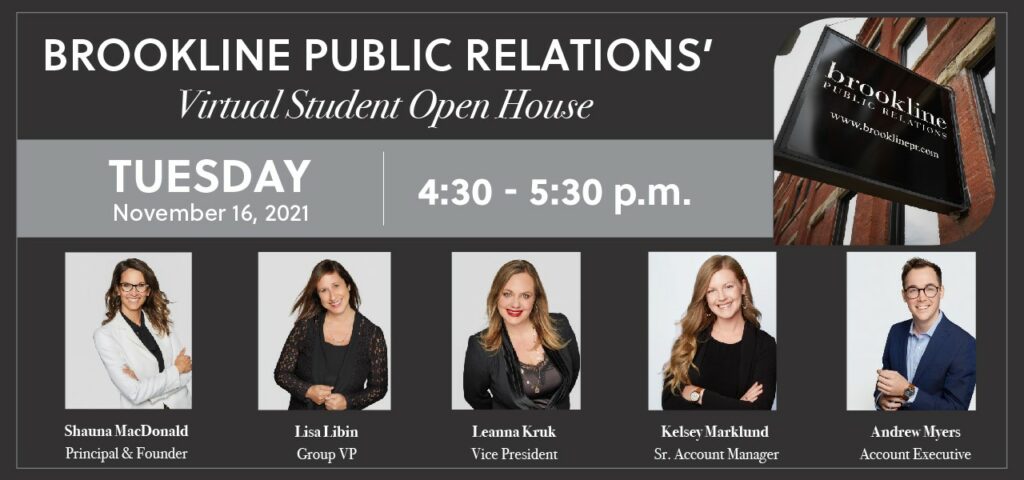 The virtual event was well attended, and attendees were very keen to ask a variety of great questions to our panel. Key questions and answers included:
Q. As an intern, how do you gain experience without having a job or experience in the past?
A. There are many ways to develop experience when you are a student, and the key element is not to be shy when looking for volunteer opportunities. Additionally, get in front of people and don't be afraid to reach out, people are more receptive than you think!
Q. What is the difference between a PR agency vs a marketing agency?
A. While there are some key differences between a PR and marketing agency, Brookline really is a one-stop shop! We can support with a variety of tactics, including strategy development, digital and social, graphic and brand development – and that's on top of all the key fundamentals an agency manages, such as media and influencer relations, developing communications materials and more!
Q. Do you see the future of PR as being a blend of online and in-person delivery or do you think we'll get back to our face-to-face communication?
A. As communicators, face-to-face is an important part of what we do. The team agreed that there is efficiency and camaraderie in being able to work in person, but we are also very proud of how cohesive we are as a team, despite working virtually over the last year and a half.
The Brookline team is always committed to supporting students with mock interviews, internships, volunteer opportunities and more throughout the year. If you are a student and would like to learn more about working in an agency or have questions about the PR/Communications field in general, please feel free to reach out – we are always happy to answer questions!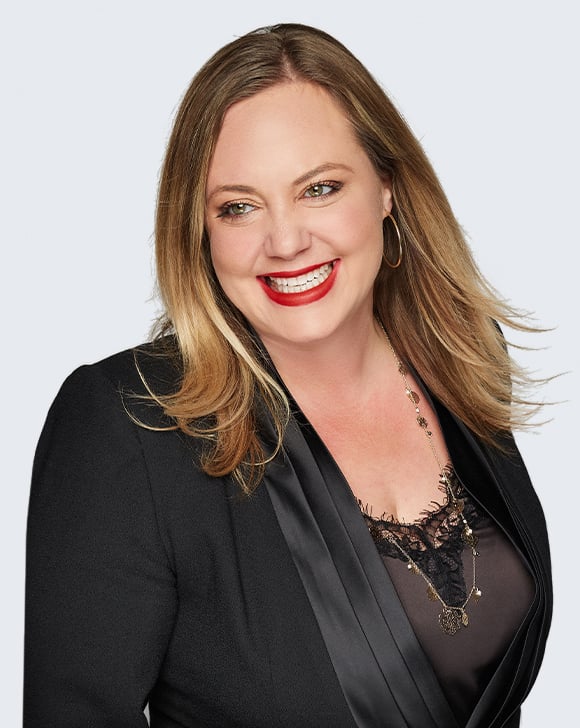 Leanna Kruk is Vice President at Brookline Public Relations. A native Torontonian, she started her public relations career in agency where she has managed clients in various industries, offering them a wide-range of public relations services. She is passionate about public relations and uses her experience to deliver solid results for clients.