Sophie Pilon, Account Supervisor
Brookline was founded more than 12 years ago and the company was built on four main pillars that are the backbone of everything we do: Solid, Creative, Fresh and Professional.
At Brookline, we pride ourselves on delivering bold and stellar client service and we strive to continuously outperform ourselves and go above and beyond what is asked of us. Without divulging our secret sauce, I wanted to outline a few ways we continuously show excellent and world-class client service to our clients and partners.
Brookline is relentless. We always go above and beyond and work hard to achieve and exceed our clients' goals and expectations. We are never satisfied with decent results, we always want the best for our clients.
Brookline is responsive. As a boutique agency, we pride ourselves for having out-of-the-box ideas with a customized approach to all our clients' needs and expectations. This also means that Brookline is extremely responsive to our clients, partners and media/blogger contacts. We work under strict timelines and work hard to deliver great results no matter the deadline.
Brookline is detail-oriented. The success of any campaign or project resides in the details. Here at Brookline, we take the time to dot the I's and cross the T's and make sure everything is as organized and precise as possible… and then we check all the details again.
Brookline is a team player. Typically, Brookline works under a one-point-of-contact account structure. This model ensures the client has only one contact to communicate with – while behind the scenes, our account lead project manages all additional partners and vendors and team members to ensure the job gets done in the most effective manner. This model ensures there is no stone left unturned for any project or campaign.
Brookline invests in stellar people. Finally, Brookline would not be successful today if it wasn't for the talented team of experts working at the agency. We know we have the best clients, but we also know we have the best public relations practitioners. If you ask anyone at the agency, everyone will say the best thing about Brookline is the team!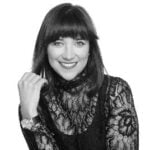 As part of the senior team, Sophie's strategic thinking and calculated public relations insight have helped effectively guide large brands to reach their goals and objectives. Sophie's strengths lie in creating innovative and tailored strategic communications and media relations plans tailored for each client and their needs. Her creativity, coupled with a wealth of experience in sports, lifestyle, corporate, not-for-profit industries, has led to exceptional results and brand-elevating coverage.