Angela Cabucos, Account Executive
Brookline Public Relations has had the pleasure of working with Good Earth Coffeehouse (Good Earth) since 2015. We always have a great time partnering with Good Earth, and our most recent projects were no exception.
Good Earth recently opened its first Toronto location establishing their continued growth in Eastern Canada. The first Toronto coffeehouse can be found in the Garden District neighbourhood at Jarvis and Dundas Street East. This is Good Earth's second location in Ontario, the first is located in Ottawa's International Airport.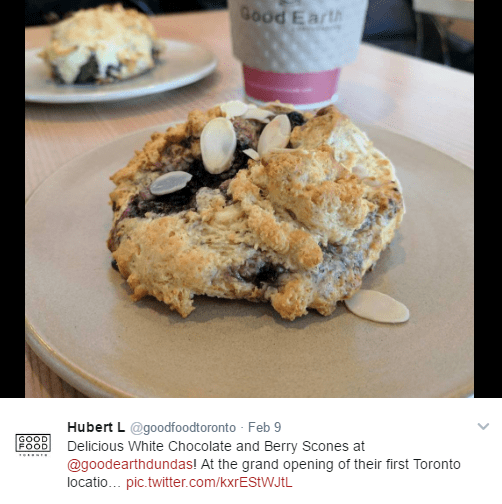 Brookline was tasked with generating awareness around the launch of Toronto's first Good Earth Coffeehouse. We did this through traditional media relations, media food drops, a blogger outreach program, digital and social strategies, and inviting media and bloggers to the grand opening event. Good Earth hosted a grand opening celebration on February 9th, and provided free coffee and other delicious treats all day. Good Earth also partnered with a local band to keep the crowd entertained during the event and they regularly work with local artists to display their artwork on the café walls for patrons to enjoy and even purchase.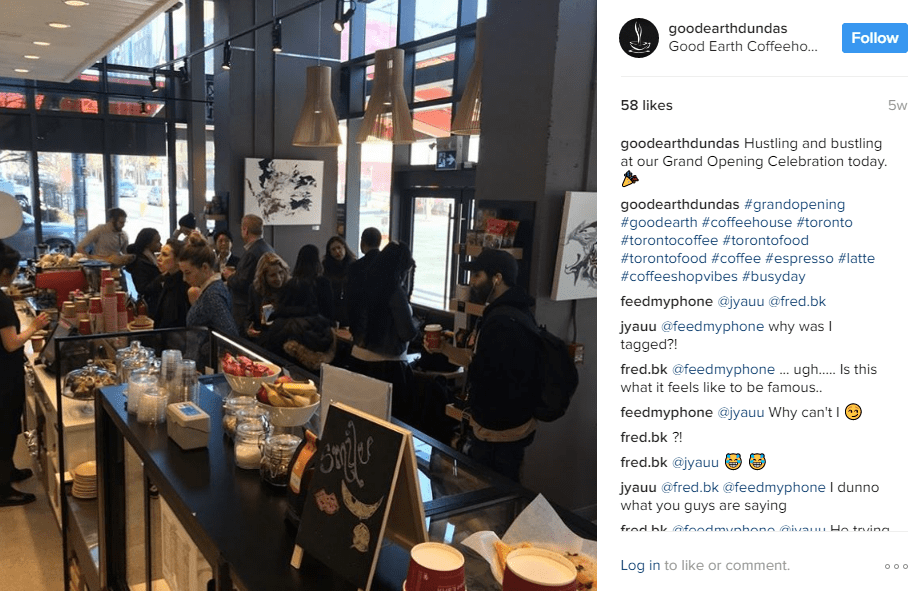 Brookline developed a comprehensive media outreach strategy and was able to secure coverage in the Toronto Sun, Canadian Business Franchise, Canadian Restaurant News, and countless online publications. We also began building relationships with a number of prominent Toronto bloggers who have started sharing their love for Good Earth on their social media channels. We sought out bloggers of all types – lifestyle, food and beverage, and mommy bloggers – who have a love of coffee (which wasn't hard to find!). The Toronto blogger community is massive and it was a great opportunity for us to strengthen our blogger relations in another city outside of our core markets in Alberta.

Another recent project that Brookline worked on with Good Earth, was the annual Gingerbread Holiday campaign. Every year, Good Earth sells Gingerbread Families where $1 from the sale of each cookie package is donated to a charity in need. This year, Good Earth raised more than $9,000 for local food banks where Good Earth is located. Brookline conducted media and blogger relations in 12 Canadian cities to help spread the word about Good Earth's holiday campaign, which resulted in 19 media stories and valuable social media coverage.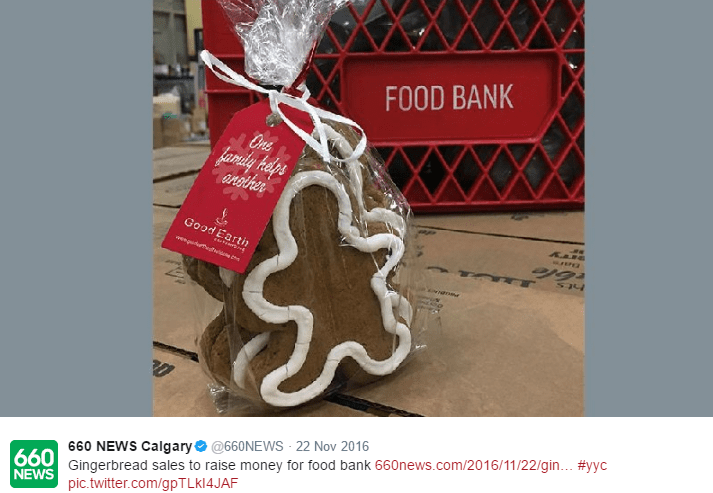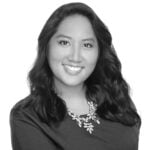 – Angela Cabucos is an Account Executive at Brookline. Her expertise lies in media relations, personal and corporate profile-building, writing and strategic communication planning.