Erica Morgan, Account Executive
Brookline is in the midst of supporting Calgary's reimagined science center, TELUS Spark, on an exciting series of projects as they launch their new market-style café, Social Eatery by Roger Mooking, in partnership with Culinary Director and Celebrity Chef, Roger Mooking himself. Brookline has enjoyed partnering with TELUS Spark over the course of recent months to prepare a series of launch events, manage media relations and advise on social media strategy for the opening of Social Eatery.


Social Eatery is an interactive and modern dining space featuring "home cooking with a global twist". The fresh and flavourful new menu options and design-forward space are intended to spark the whole family's appetite. This enhanced culinary experience at TELUS Spark was first unveiled to guests this spring, with a soft launch to the public on March 13 and an exciting VIP launch event shortly thereafter.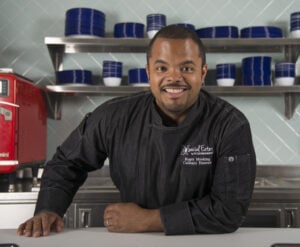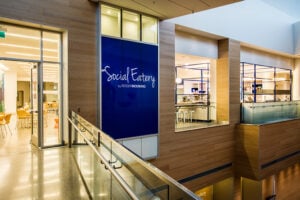 Brookline had the opportunity to coordinate a full day media tour for Chef Mooking the day of the VIP event, including stops at BT Calgary, CTV, CBC and Global, in addition to interviews with the Calgary Herald, the Weather Network, Where Magazine and more. The media relations campaign also led to the Alberta raised Food Network and Cooking Channel personality, to interview with the likes of 660 News, Alberta Food Tours Magazine, Culinaire Magazine and Eat North leading up to the event.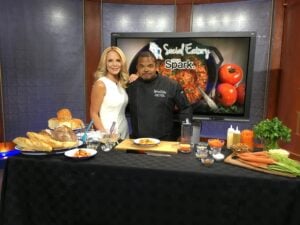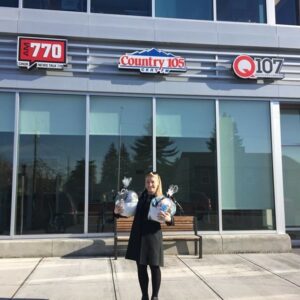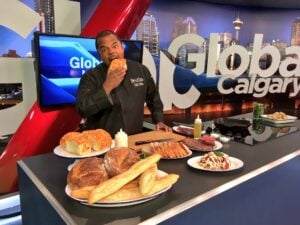 The event itself emphasized the meandering flow of the dining space with a dispersion of delectable Social Eatery-inspired canapes, including vegetarian chili, chili shrimp and sweet corn polenta, citrus salad, homemade cheese buns, chocolate banana pudding and more. Guests also heard from TELUS Spark VP of External Affairs, Alison Pidskalny and Chef Mooking, who shared how Social Eatery came to be and the unique offerings it held in store for future TELUS Spark visitors.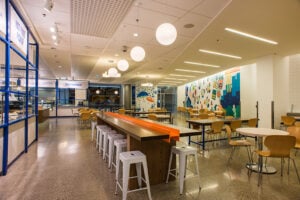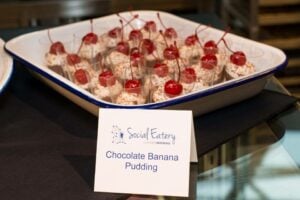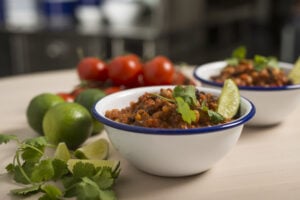 Throughout the soft launch and leading up to the VIP event, Brookline also provided strategic oversight for Social Eatery specific social media content from TELUS Spark. Carrying forward, an abundance of social media conversation flowed with ease from the VIP launch and had #SocialEaterybyRM trending locally on Twitter.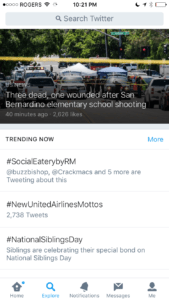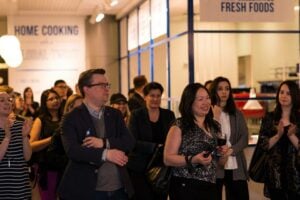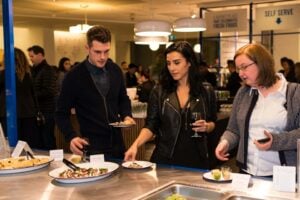 With a few more launch events in the works, Brookline is excited to continue working with TELUS Spark as they present their new culinary and catering offerings to key audiences in Calgary. Stay tuned to the Brookline blog for details on the next part of the Social Eatery saga!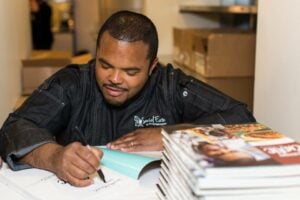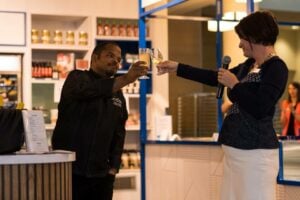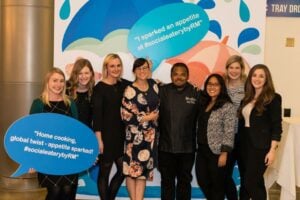 – Erica Morgan is an Account Executive at Brookline Public Relations. She brings experience in the areas of event management, social media strategy and media relations.