Be warned, there are spoilers ahead!
I'm sure I'm not the only one mourning the end of Ted Lasso after a short three season run. However, this Emmy award-winning show highlighted several key learnings for me, ones we can apply to our professional and personal lives.
Here are the three things I learned from pop culture sensation Ted Lasso!
Adaptability is an essential life skill.
We see this theme run consistently throughout the seasons but none more than season one with Ted and Coach Beard's transition from American football to British football. Running parallel to this career transition is the cultural contrasts each main character experiences throughout their time on the show; from Ted's adaptation to moving from Kansas to London, to Rebecca's grasp of American logic and culture; to Nate's transformation from feeling like an expendable kit manager to seeing himself as a valued team member, and finally, Roy Kent's transition from player to coach, and the list goes on.
It wasn't until the characters took a step back, discussed the various challenges these life-altering transitions and differences had with trusted comrades ("ruff ruff ruff, diamond dogs assemble"), and accepted that they are the ones that control how they can personally and professionally move forward from each situation, that we saw true character and plot growth. As a PR agency girlie, I find that adaptability has become one of my greatest talents, it is a key pillar of leading a purposeful, professional and personal life. From bouncing between different client work to onsite event emergencies to reactive crisis communication strategies to unexpected interview requests and so on, work as a PR professional requires you to be on your toes and ready to pivot to different client needs at any time.
Stay true to who you are even when it isn't easy.
We see the characters go through many ups and downs in all three seasons of Ted Lasso. Often, they question their purpose and stray away from who they are to live up to certain reputations or perceived public images. However, after going through these challenges they ALWAYS realize that staying true to who they are is the only way to progress. We especially see this with Rebecca's revenge-crazed arc in season one, Nate the Great's evil persona in season two, and Sam Obisanya's internal conflict with his football career in seasons two and three.
However, Ted's unwavering commitment to never give up on his positive, optimistic and charming outlook on life is a learning in and of itself. Throughout all three seasons, we see Ted take each challenge head-on while remaining true to who he is as a person and his life motto to always believe (in yourself, in your team, and in your potential). His character is a great lesson on being authentic to yourself, something that can be applied to people and corporations alike. Being inauthentic in order to woo people, make more money, live up to certain expectations, etc., will never end the way you think it will! As a communications professional I always advise clients to clearly define their company and mission authentically, this ensures that all communications and interactions are honest and not forced.
Trust your team to have your back.
In season three we see Ted have an epiphany about a new (ok well not-so-new) type of football strategy, Total Football. Although the team places second in the Premier League at the end of the season, it's still a massive success (especially when we consider that the personal growth of each character is the ultimate success of the season)! And they got there with Total Football's seemingly chaotic strategy: fill in the spots on the field, no matter the position, to consistently have each other's six. There was no true structure other than the concept of having each other's back the entire game, and this is ultimately their success.
This theme is consistent throughout the entire series, from Keely and Rebecca supporting each other when the other couldn't support themselves, to the entire AFC Richmond squad coming together to rebuild Ola's after it was vandalized, to the entire cast leaning on each other during mental health crises. As important as it is to remember you always have a cheering squad behind you, in a professional capacity or in your personal life, we need to be aware of who we can support and who needs us to have their backs. At Brookline, I know I can always count on my team to be there when I need an extra hand and my colleagues know they can turn to me for support no matter the situation!
There are many things we can learn from the three seasons of Ted Lasso, and each lesson can be applied professionally and personally. Pop culture, while made for entertainment, always has underlying themes and commentaries that we can pay attention to. You never know what you can learn from a good show!
Some of my favourite Ted Lasso quotes to sum it all up:
"You say impossible, but all I hear is 'I'm possible.'
"Taking on a challenge is a lot like riding a horse, isn't it? If you're comfortable while you're doing it, you're probably doing it wrong."
"It may not work out how you think it will or how you hope it does. But believe me, it will all work out."
"For me, success is not about the wins and losses. It's about helping these young fellas be the best versions of themselves on and off the field."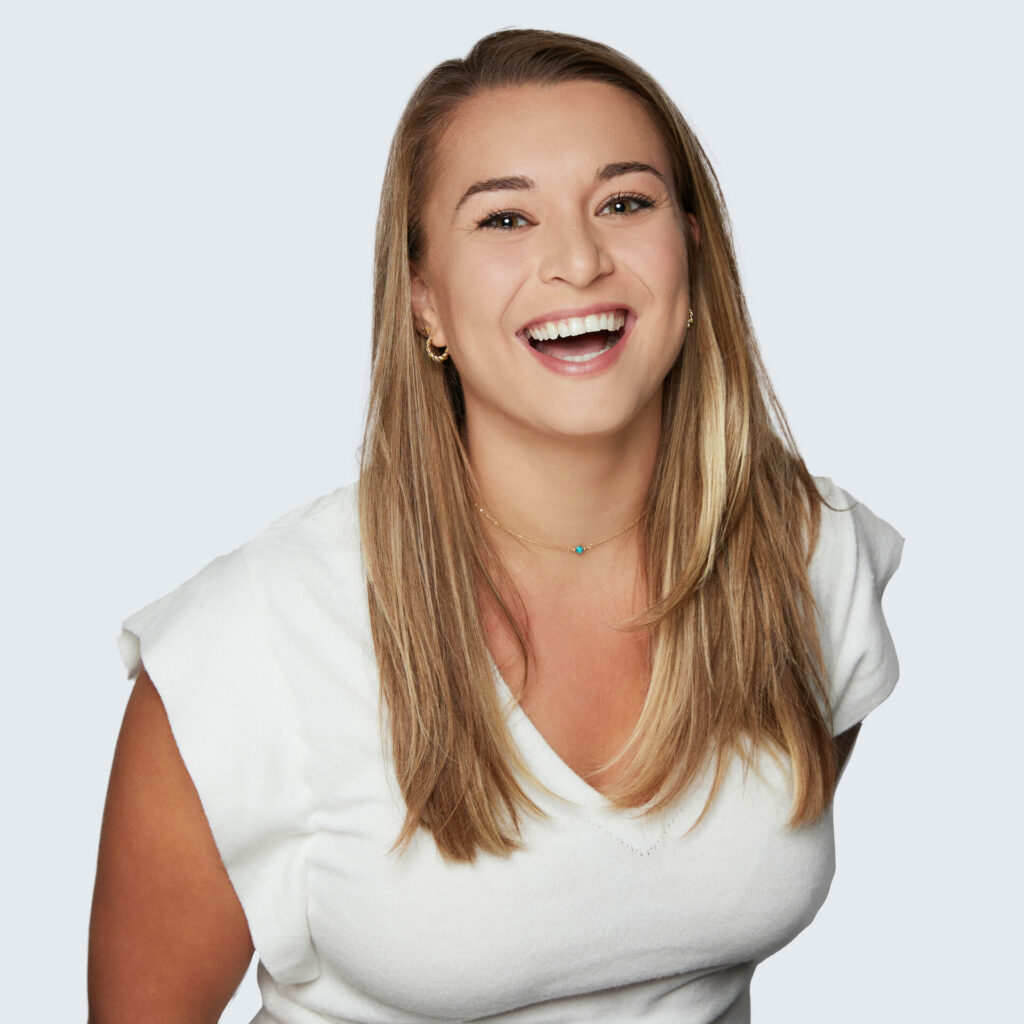 Alyssa Wadey is an Account Executive at Brookline.  As a graduate of Humber College's renowned public relations program, Alyssa is never afraid of a communications challenge and always comes to the table with fresh ideas.