I always knew in theory, "the little things go a long way", but I never thought this statement could really hold true. Simply put, I was wrong. I was lucky enough to be given an opportunity to become a part of the Brookline PR team this past September, during my second maternity leave. Although going back to work early was not an easy decision, the team at Brookline made it feel effortless. Since joining the team, I see everyday how the little things, truly do go a long way.
2021 was a year of self-reflection – reflecting on my career, goals, growth and development. I knew I wanted a career change and a new opportunity, but what was equally important to me was finding a workplace that supports and invests in its employees, has a strong culture and a company that notices the little things.
Funny enough, amidst my long and very drawn-out self-reflection (baby number two really derailed my timeline), prior to joining the team, I had a dream that I worked at Brookline. It was as if I had manifested this opportunity well before it became a reality. The idea of working for an agency had always sparked my interest, and I had always been intrigued by the variety of clients, team dynamic and culture of an agency, but not just any agency – I had my eye on Brookline!
I started working for Brookline during the pandemic, and although I haven't had as many opportunities to work with the team in person, I have been made to feel just as much a part of this team as anyone else. Brookline's emphasis on creating an inclusive, supportive and welcoming culture has created a cohesive, supportive team, and in turn creating solid, fresh, creative and professional work for clients.
February 17 was Random Act of Kindness Day, and I thought this was the perfect opportunity to give each team member a small treat as a token of my appreciation. To say thank-you for being welcoming, supportive, kind and compassionate as I navigated beginning a new career, with a six-month old, during a pandemic…while working at my kitchen table. Although these small tokens do not do justice to the real thanks this team deserves, it was important to me to treat my team to a little random act of kindness as my way of saying thank you.
So, here's to you, Brookline. Thank you from the bottom of my heart for welcoming me, helping me to be better everyday and showing me random acts of kindness in ways you may not realize! The little things truly do go a long way.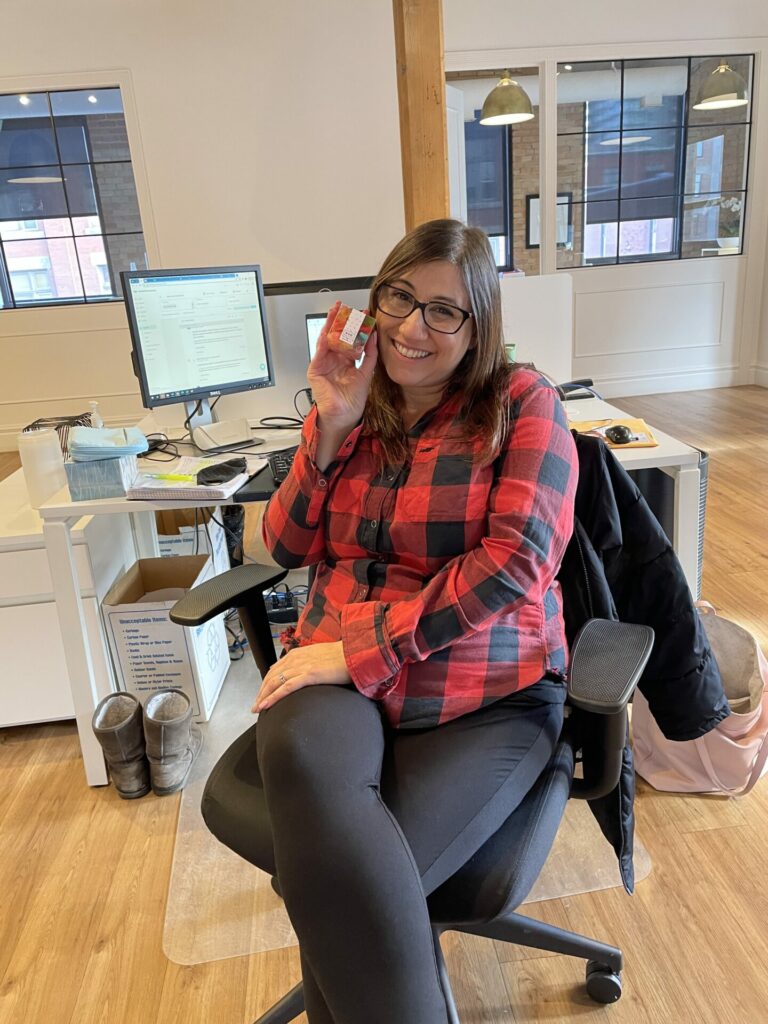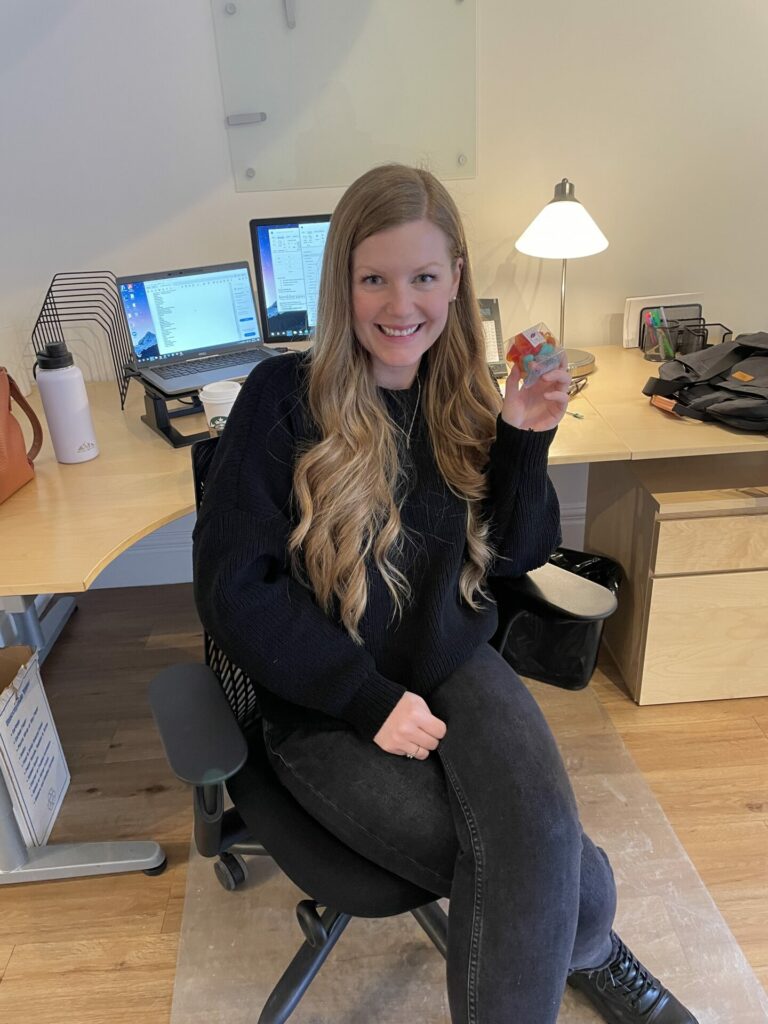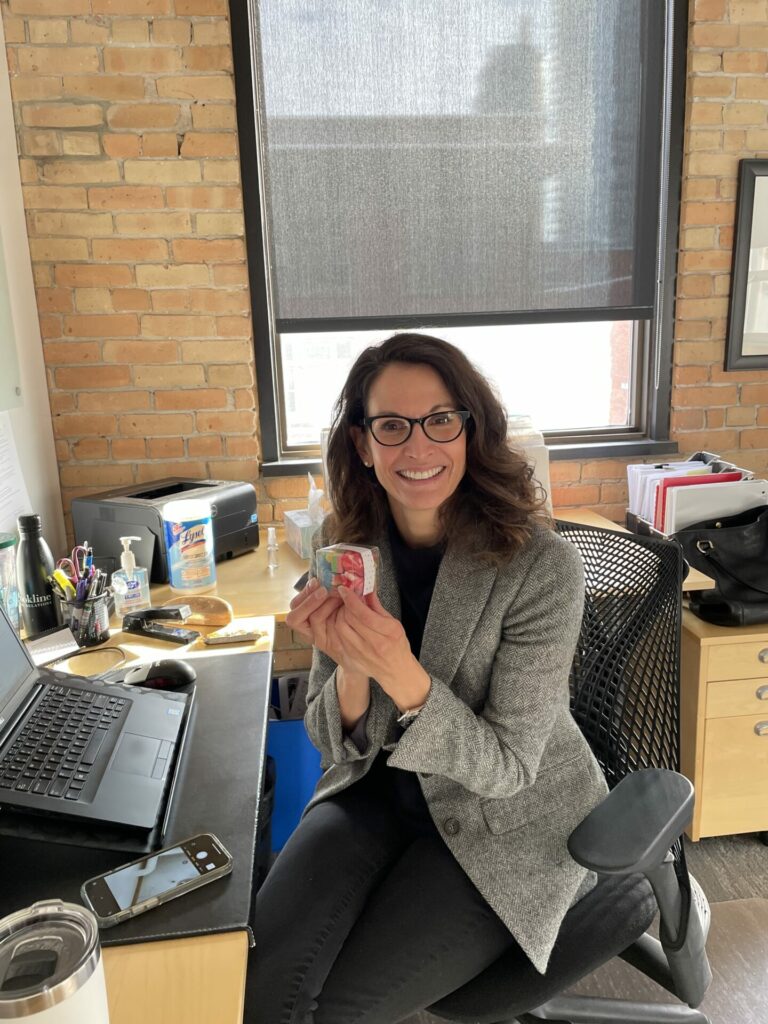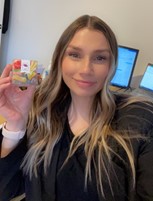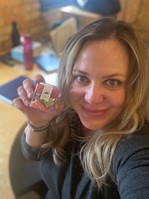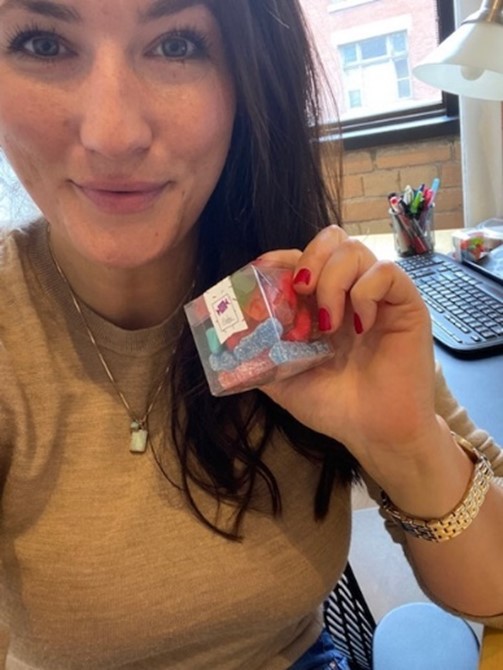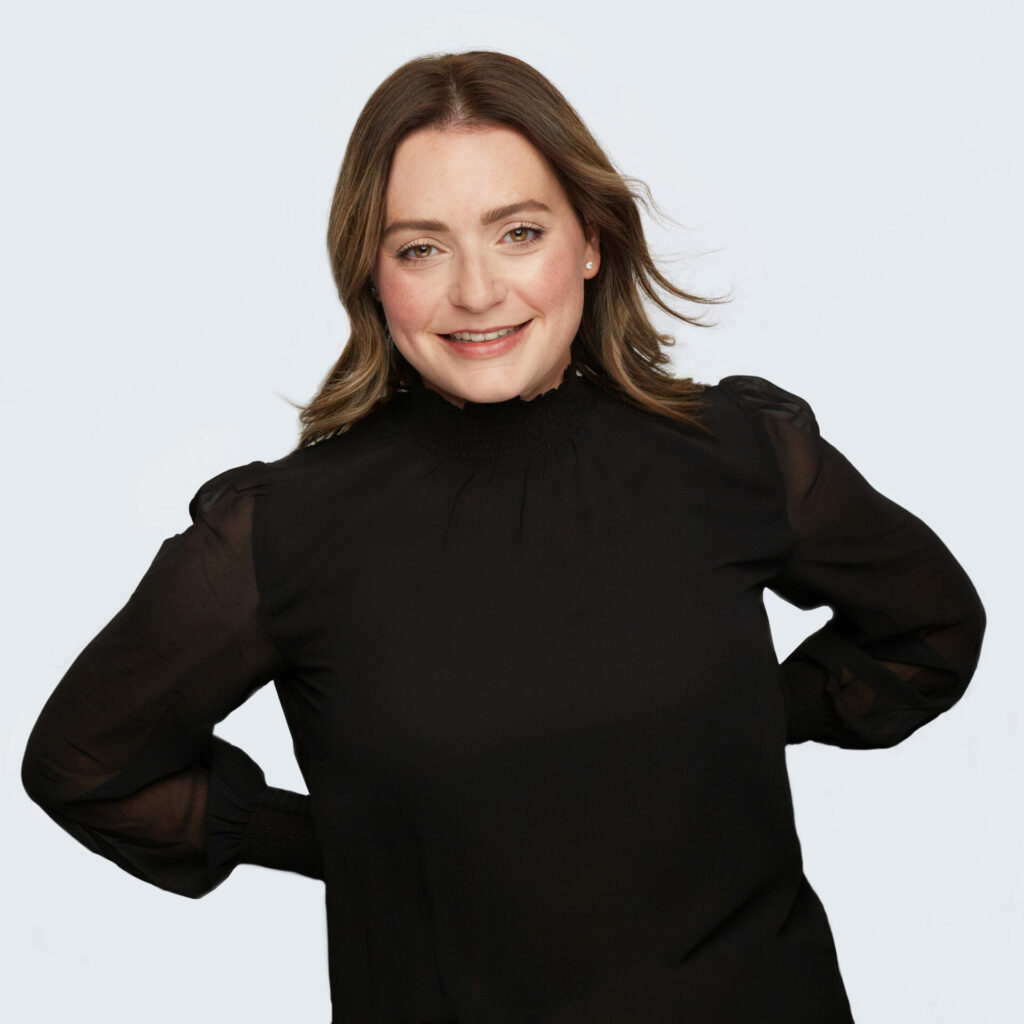 Rebecca Hurl is an Account Manager at Brookline Public Relations. She has a passion for building a connection and helping create effective communications strategies for clients.