Shae Pollock, Senior Intern
Saying goodbye is never easy, but as my internship at Brookline comes to a close, I've decided to take a look back and share what I've learned along the way. For the up-and-coming PR pros and the communication students currently drowning in final projects, I've compiled a list of tips and tricks to help you succeed both professionally and personally.
There's no 'I' in team – We've heard it again and again, but the age old adage continues to remain true. When your to-do list is growing exponentially and you don't even have a spare minute to check your inbox, remember there's an entire team behind you to lean on. Don't be afraid to ask for support when you need it!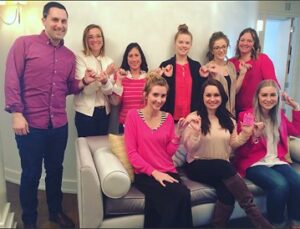 Write tight – A phrase coined by my first year university professor that I still follow adamantly. In today's world of 140 character limits, concise writing has never been more important. Need to write a press release? Got an advisory to turnaround? Eliminate those unnecessary adjectives and get straight to the point – your readers will thank you!
But first, coffee – Never underestimate the power of caffeine to kick-start your morning. For those Monday blues, or events that continue late into the night, a cup of coffee (or two) can do wonders. Sometimes you just need a break to get those creative juices following, and a trip to Starbucks never fails as the perfect pick me up!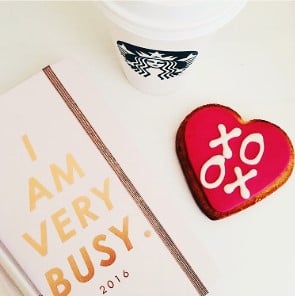 It's a small world after all – Do you have this song stuck in your head yet? Remember that while the world of journalists, PR practitioners and professional communicators may seem large, it's really not. Everybody knows somebody, so do your best to network, connect and stay-in-touch within your industry.
Keep calm and carry on – Whether you're hosting an event or in the midst of a client crisis, it's always important to stay calm and composed. Be as proactive as possible by predicting potential obstacles before they occur and always have a Plan B (and C). If something goes wrong, take a deep breath, think logically and remember it's not the end of the world.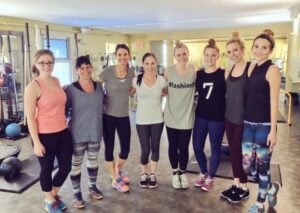 Most importantly, my time at Brookline has reinforced the value of being passionate about what you do. I am beyond grateful for the amazing experiences and connections that my time here has given me, and if there's one thing I can take away from these past few months, it's that a dedicated team and a 'work hard, play hard' mentality are a sure fire way to achieve success in the world of PR.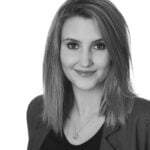 -Shae Pollock is a senior intern at Brookline Public Relations. With two agency internships under her belt, Shae brings experience in the areas of event management, media relations and social media. She recently completed her Bachelor of Communications degree from Mount Royal University.