Madison Busby, Public Relations Intern
Word-of-mouth marketing is a very common strategy used by communications and marketing professionals. A prime example of this is the collection and use of client testimonials, which involves written or verbal endorsements by customers that companies often post to their websites or use in business proposals. This helps to build a greater presence within stakeholder communities to strengthen reputation, increase brand awareness, attract new business, and ultimately drive growth. In fact, the majority of Brookline's business is generated through word-of-mouth referrals! At Brookline, we let our work speak for itself and our clients' testimonials reflect what we can achieve.

Social proof – especially testimonials – is something people trust, believe, and depend on. A consumer review survey states that 93 per cent of today's consumers read reviews and referrals before developing confidence and loyalty to a brand. Word-of-mouth marketing is one of the most valuable and authentic forms of marketing and why Brookline holds its clients' testimonials in such high regard. Brookline sees numerous benefits in promoting our impact on our clients' brands, such as establishing trust with our audience, building emotional connections and increasing credibility. Tactics for implementing client testimonials that can help benefit your business include the following:
Promoting Your Influence on Your Website
A company's website is likely to be the first place that prospective clients look for examples of your work. Prospective clients are looking for that perfect fit, and they want to see social proof that speaks to why someone should choose you. Brookline provides samples of client testimonials on our website that showcases the ways we support with our clients' brands through our various service offerings. To personalize each message, Brookline incorporates quotes and images for each referral that allows prospective clients to place a name with a face.
Showcasing our Work Through Case Studies
Case studies tells a more specific, in-depth example of a business's work. They also showcase what your business is all about and reinforces how the client's needs have been met for a given project or campaign. Brookline features case studies on our website and social channels that relay the story of the relationship with the client and the different campaigns we developed, the strategies we executed and the solid results that were achieved. We also feature our work through our monthly blogs on our website that are easily accessible to viewers and shows what we've accomplished.
Leveraging Social Channels
In this digital era we are living in, customers and clients are turning to their social platforms to talk about their favourite brands – Brookline is no exception. We are always thrilled when we receive client love on social media and make sure to always engage with them to show our appreciation, whether it's through likes, mentions or reposts. Leveraging your social channels is a great way to reach a broader audience and strengthens that relationship with your client that much more!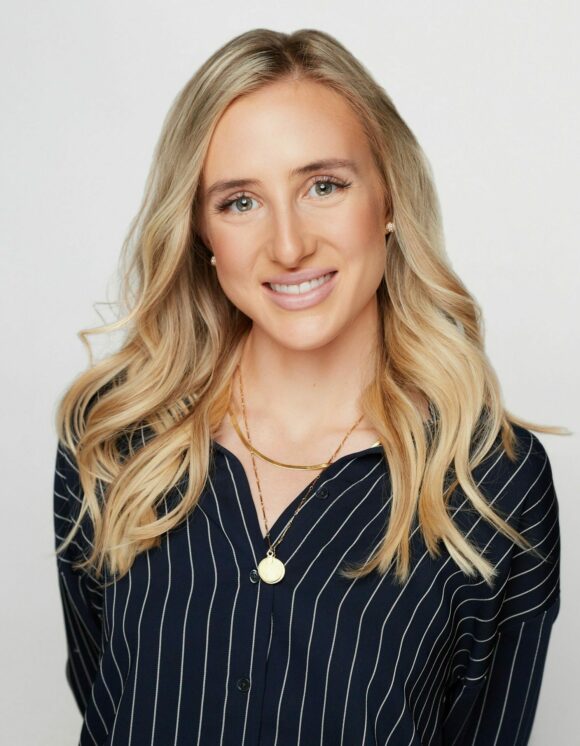 Madison is an Intern at Brookline Public Relations. Bringing a skillful combination of corporate and non-profit experience, she is passionate about the exploding digital world of PR and thrives at connecting with audiences through blogs and social media.