Dominica Nemec, Assistant Account Specialist
It's a bird! It's a plane! It's… nine planes flying in formation! It's the Wings Over Springbank Airshow!
This summer, Brookline had the pleasure of once again working with the Wings Over Springbank Airshow, which brought excitement to the skies just west of Calgary on July 29th and 30th. After a successful inaugural show at the Springbank Airport in 2015, Brookline was hired for a second time to manage the public relations and media buys for the event.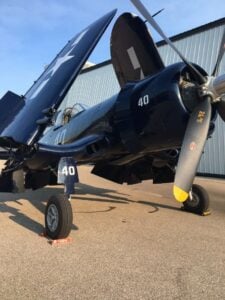 The Brookline team secured partnerships with both radio and print outlets to promote ticket sales and executed a media relations strategy to build awareness and excitement for the show amongst Calgarians.
The week prior to the Airshow began with a once-in-a-lifetime experience for Calgary blogger, Mike Morrison, during which he had the opportunity to fly with aerobatic pilot and former Snowbird, Brent Handy. Mike documented his experience through a video which was shared through multiple social media platforms to help promote the show.
After a few of in-studio morning show visits for Airshow Chair and Organizer, Sarah Van Gilst, and pilot, Jim Martinelli, it was time for the media to get a taste of a different kind of 'air time'. In the days leading up to the airshow, reporters from Calgary's major news outlets made their way to the Springbank Airport for interviews and some fly-alongs in the planes set to perform during the show, including the P51 Mustang, the twin Harvards, the Jelly Belly 1942 Interstate Cadet and many more. Clear skies allowed for perfect flying conditions and some reporters even got to experience a few aerobatic tricks. The fly-along pilots were joined by Canadian Armed Forces Snowbird, Bassam Mnaymneh, and CF-18 Hornet National Demo Pilot, Matthew Kutryk, for exclusive media interviews.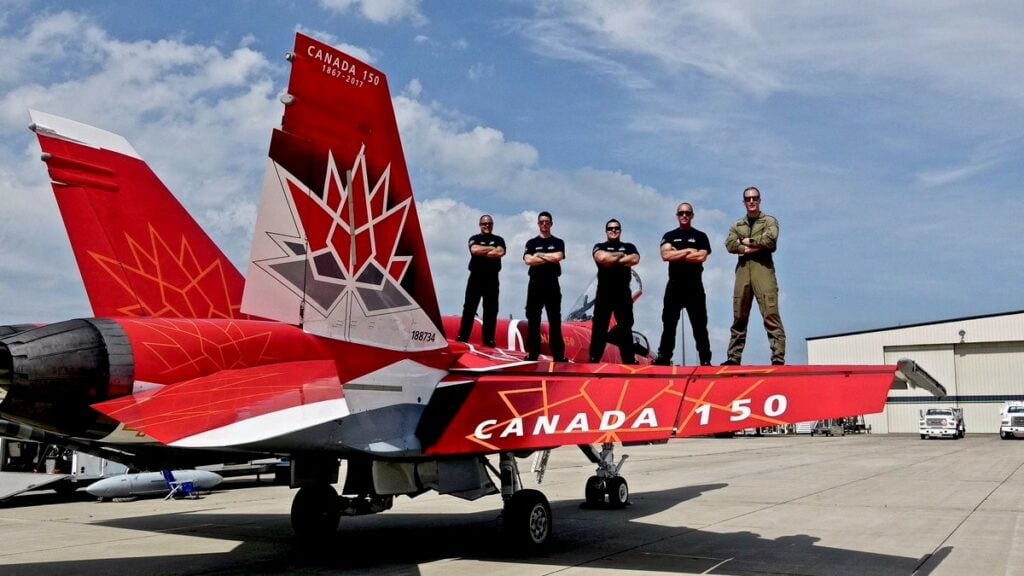 Coverage garnered by Brookline for the Airshow resulted included hits from Breakfast Television, CTV, Global, the Calgary Herald, the Weather Network, 660 News, News Talk 770 and many more. A number of Calgary-based blogs, including It's Date Night, also did ticket giveaways and posts about the show to boost interest in attending the weekend event.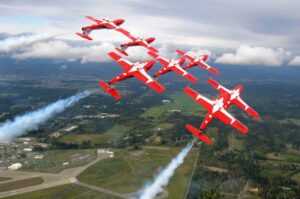 During the airshow, Brookline was on site to help support media activity, but not without casting a few glances towards the sky to catch the show. Needless to say, all of the acts, including the CF-18 Demo Hornet and the Canadian Forces Snowbirds, put on an amazing show that we can't wait to see and be a part of again in 2019!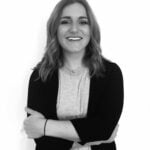 – Dominica Nemec is an Assistant Account Specialist at Brookline Public Relations. She is at her best when coming up with creative ways to tell a story and is a self-professed grammar geek. She has helped multiple brands tell their stories and build their reputations through media relations, digital communication and event planning.