Ottilie Coldbeck, Intern
Good wine, great company and beautiful surroundings – what more could you ask for? On a beautiful summer evening, Brookline hosted an exclusive paint and wine evening at Westman Village to build awareness for the new resort-style community in Calgary. Westman Village, Jayman BUILT's (Jayman) much-anticipated lake-side community boasts a one-of-a-kind amenities centre, offering its residents access to exclusive dining, wellness, entertainment and education facilities.

Starting with a tour of the three-level Village Centre, featuring a movie theatre, wine cellar, pool, gym facilities and more, guests were given VIP access to the exclusive "heartbeat of the village", experiencing the benefits offered to those who call Westman Village home. The tour, led by a Westman Village concierge, allowed for guests to experience the beauty of the amenities centre and ask questions regarding the facilities and the diverse housing options available in the lakeside community.
As a community dedicated to providing housing and amenities for people of all walks of life, from the estate condos to active adult living and choice leases, Westman Village looks to provide its residents everything they will ever need right outside their door – bringing the inner-city lifestyle and amenities to suburban Calgary.
Following the tour, guests enjoyed an artist-led painting event, along with locally sourced appetizers and a selection of wines from J. Webb for a truly immersive event.

Brookline conducted event logistics and influencer outreach to secure attendees. The event resulted in over 35 social media posts with over 50,000 impressions – and of course, 13 artistic masterpieces!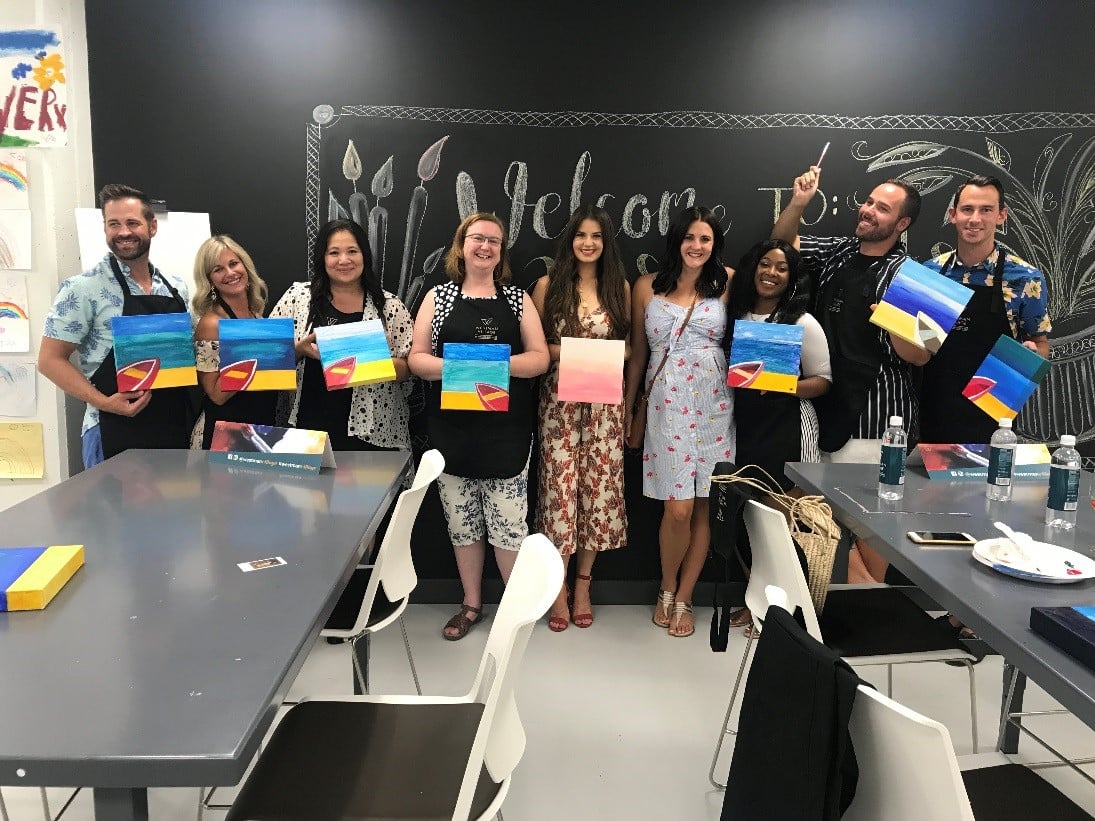 Brookline is thrilled to have coordinated this event with Westman Village and continues to assist in its public relations efforts. We couldn't possibly include all the amazing features of Westman Village in this blog post or you'd be reading all day, so we encourage you to visit and see it for yourself! Check out westmanvillage.com for more details.
Ottilie Coldbeck is an Intern at Brookline Public Relations. As a self-proclaimed adventure seeker, Ottilie challenges herself to remain outside her comfort zone in all aspects of her life. Ottilie has a passion for story-telling – helping brands communicate their messages in an authentic manner.