I recently celebrated my second anniversary at Brookline, and this milestone coincided with an opportunity to participate in a leadership course as part of my professional development. As I look to continue growing in my role and as a communicator, developing my leadership skills is an important step. This course was the perfect way to support my 'leadership journey' and grow my skills in both life and business.
After a morning of self reflection and discussion, I walked away feeling inspired and excited about the leadership journey ahead. I won't give away all the secrets we discussed during our session, but here are a few of my key takeaways from the experience.
Leverage your unique strengths and values
We see so many examples online about what makes a good leader but ultimately, everyone is unique and brings different qualities to the table. Leadership isn't a one-size-fits-all attribute, but rather it's our individual strengths and values that help shape our leadership style and impact the people around you. From empathetic and optimistic to trustworthy and self-aware – whatever your individual strengths are, you can use these to communicate and work through the diverse situations that may come up in your personal and professional life.
Look at the big picture
When it comes to a client project or an internal deliverable, think about the big picture. What opportunities exist within a challenge? What are the long-term effects of the project? Looking at the big picture can create a link between the current situation and end deliverable. Creating an environment where leaders cultivate big picture thinking – and demonstrate it through their attitude and approach – can help inspire and motivate teams to do their best work.
Own the uncomfortable moments
Challenges and blunders are a part of life and business, there's no way around it. It's important to have the difficult conversation and take ownership of the situation when faced with a challenge or a mistake. While this can be incredibly daunting, and it might feel easier to "turtle" and wait for the storm to pass, there is an opportunity to learn and grow from that moment. Leading by example and demonstrating ownership and accountability can foster a stronger connection with your team and help them grow and learn as well.
The leadership journey is a life-long one, with countless learnings along the way. However, it's a worthwhile journey as leadership is a valuable skill for everyone. No matter what stage of life or business, leaders support and inspire teams to understand and leverage their unique skills and values, look at the big picture and own the uncomfortable moments. Leaders who demonstrate these skills in their personal and professional lives will continue to impact those around them and teach others about what makes a strong leader.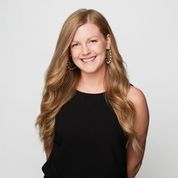 Kelsey Wilson is a Senior Account Manager at Brookline Public Relations. A self-proclaimed team player and growing leader, she excels at collaborating with colleagues and clients to deliver impactful PR programs that achieve exceptional results.