Doug Self, Account Executive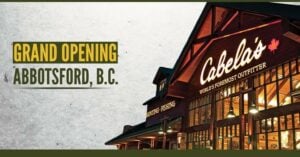 Working with national and international brands, Brookline is no stranger to our clients having avid fans, but none more so than the fanatical Cabela's supporters. Last fall, we had the pleasure of opening the first Cabela's in Calgary, which included several thousand people lining up to browse the store on the day of grand opening, giveaways, a ribbon-arrowing and more smiling, diehard fans than we could imagine. When we were recently tasked with preparing the Cabela's team and managing media relations for the grand opening of the Abbotsford location – we knew exactly what to expect.
Two weeks prior to the public grand opening, Brookline was on-the-ground in Abbotsford to provide media training, both education and on-camera practice, and run an invite-only media preview. Many of Lower Mainland's most well-known bloggers and influencers from several specialities were in attendance, including those focused on parenting, lifestyle, events and outdoors sports. They were joined by local print, online and TV outlets to preview the 70,000 square foot outdoors mecca.
A quick two weeks later, Brookline was onsite for the grand opening festivities, which saw thousands of people through the doors on opening day, some lining up several days in advance to be at the front of the line. There were product giveaways, gift cards for those who showed up early to wait in line, samples of the house-made fudge and nuts, a DJ, Cabela's Ambassadors (well-known outdoors personalities) and the traditional Cabela's ribbon-cutting in which the ribbon is cut with an arrow fired from a tree stand in the parking lot. Did we mention it was raining? In typical-BC fashion, the rain didn't keep anyone away, especially the outdoors-enthusiasts loyal to Cabela's. Local media was onsite for the grand opening, which resulted in print and online video coverage of the event. As always, it was a sight to behold!
The first guests are welcomed to Cabela's Abbotsford.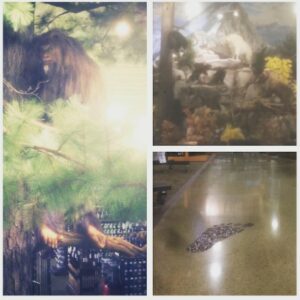 Don't forget to look up at Cabela's Abbotsford – there's a Sasquatch in the trees!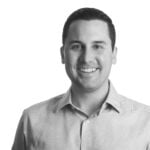 -Doug Self is an Account Executive in Brookline with a background rooted in the technology industry. His expertise lies in media relations, content creation, and communication and marketing strategy.