Angela Cabucos, Senior Account Manager 
Staying true to Brookline's theme for this year, #BPRDifferent, we celebrated International Women's Day (IWD) like we've never done before. In recognition of this important day and what it stands for – celebrating women's achievement, lifting each other up and empowering those around us – Brookline created a video featuring some of the amazing women that we are proud to know, work with and laugh with every day.
You might recognize the video as we paid homage to Maroon 5's Girls Like You. We wanted to shine a spotlight (literally) on some notable and game-changing women and showcase why all women and "girls like you" are powerful, strong and beautiful!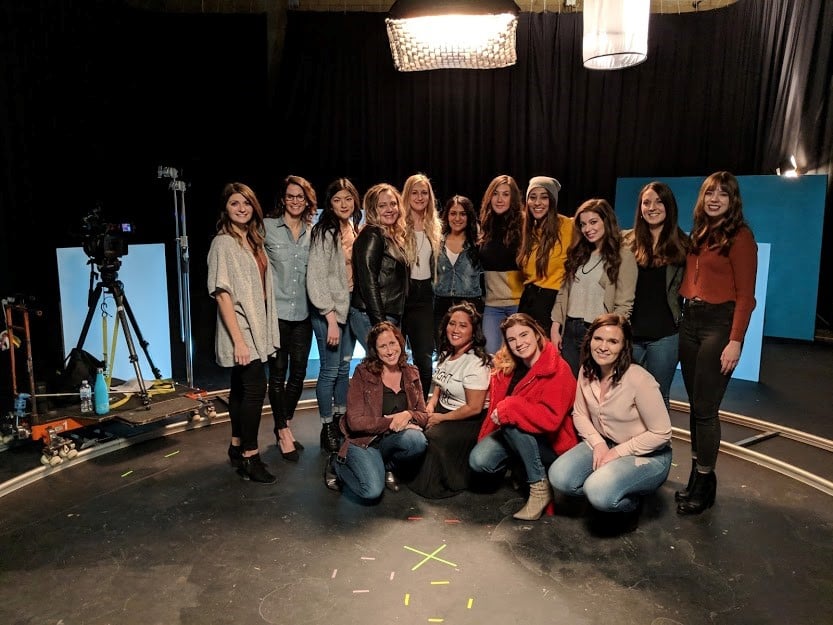 The fierce and fabulous females you'll see in the video include:
University of Calgary Chancellor, Deborah Yedlin;
Canadian two-time Olympian and sexual abuse survivor, Geneviève Simard;
CTV News Calgary Senior Anchor, Jocelyn Laidlaw;
Top Chef Canada Finalist and Restauranteur, Connie DeSousa;
Calgary's very own 2019 Calgary Stampede Royalty and 2017 Indian Princess;
Founder and CEO of Children First Canada, Sara Austin;
Co-Founder and director of the Canadian International Fashion Film Festival, Katrina Olson;
Tech industry mogul, Pat Kaiser;
Award-winning reporter for BNN, Tara Weber; and
All the hardworking and lovely ladies of Brookline PR.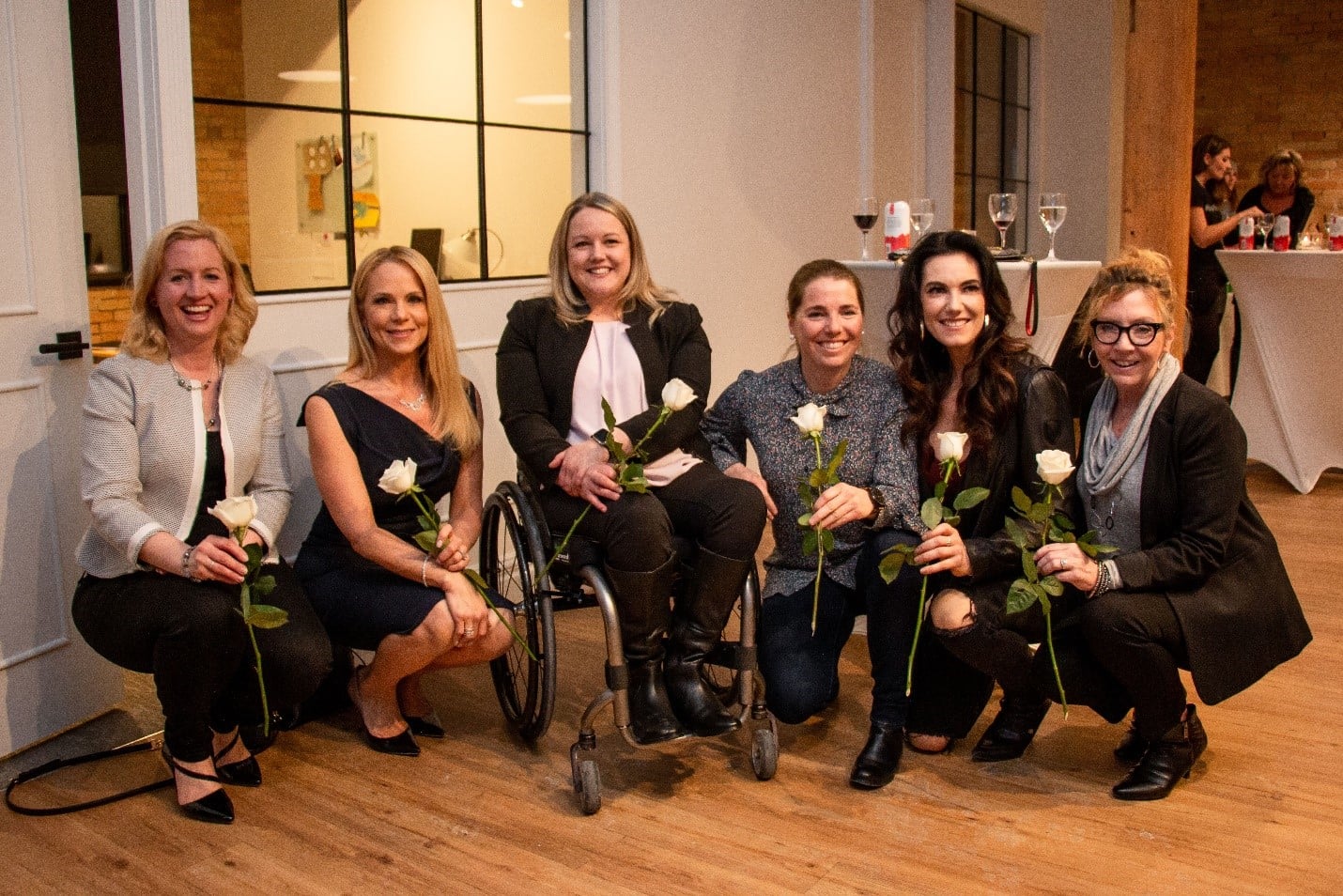 On the eve of IWD, we hosted a celebration surrounded by some of the Calgary's most influential and inspiring women. The positive energy in the room was palpable and the laughter and happiness was contagious. Guests were treated to delicious appetizers and refreshments, a live DJ to keep up the fun atmosphere, a photobooth and photographer to capture all the memorable moments and capped off the evening with an IWD surprise. We revealed the music video to our guests, before its public release the next day. I'm sure most of the Brookliners in the room were holding their breath before the video reveal as we're all used to being behind the camera and not so much in front of it!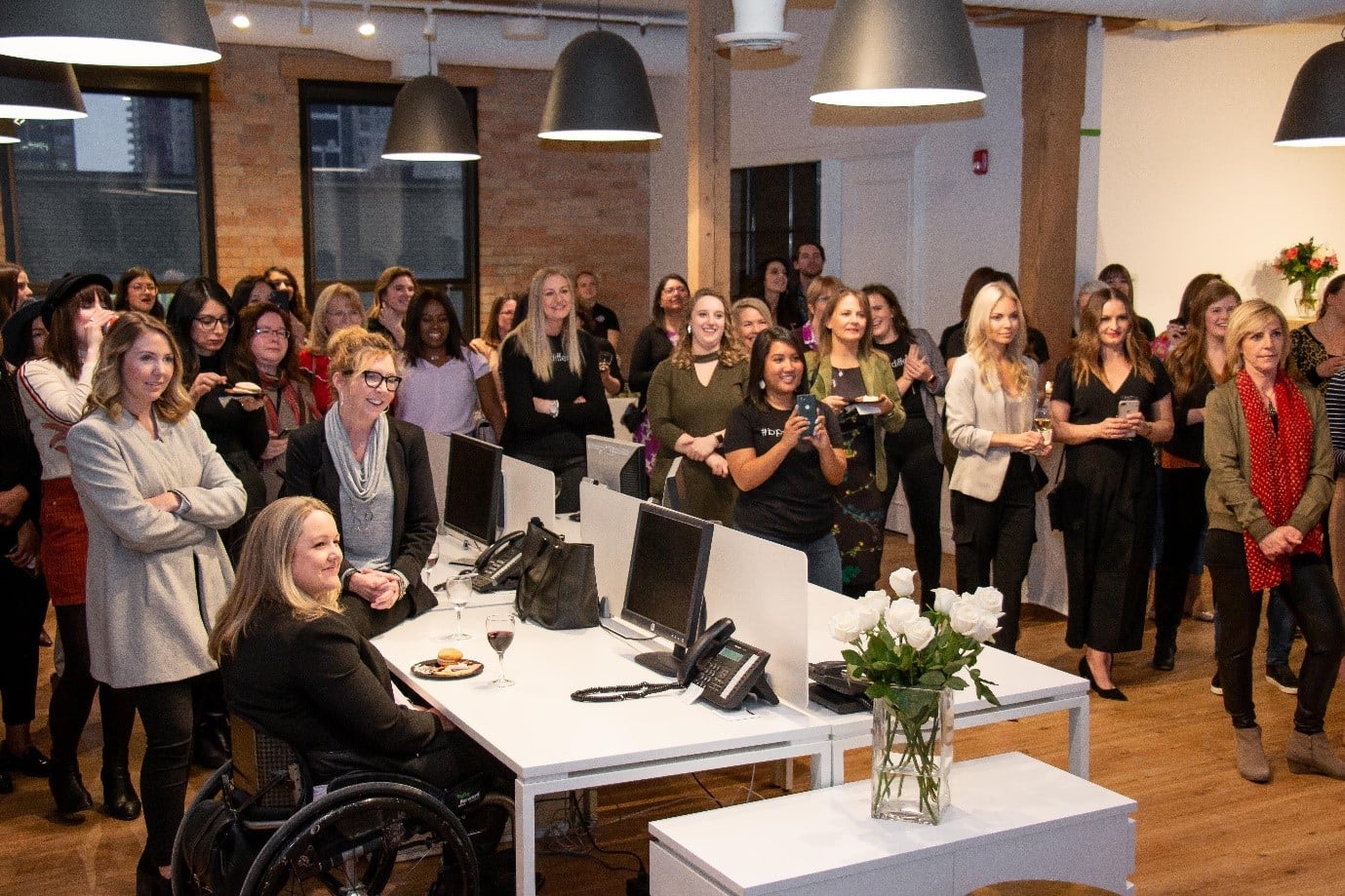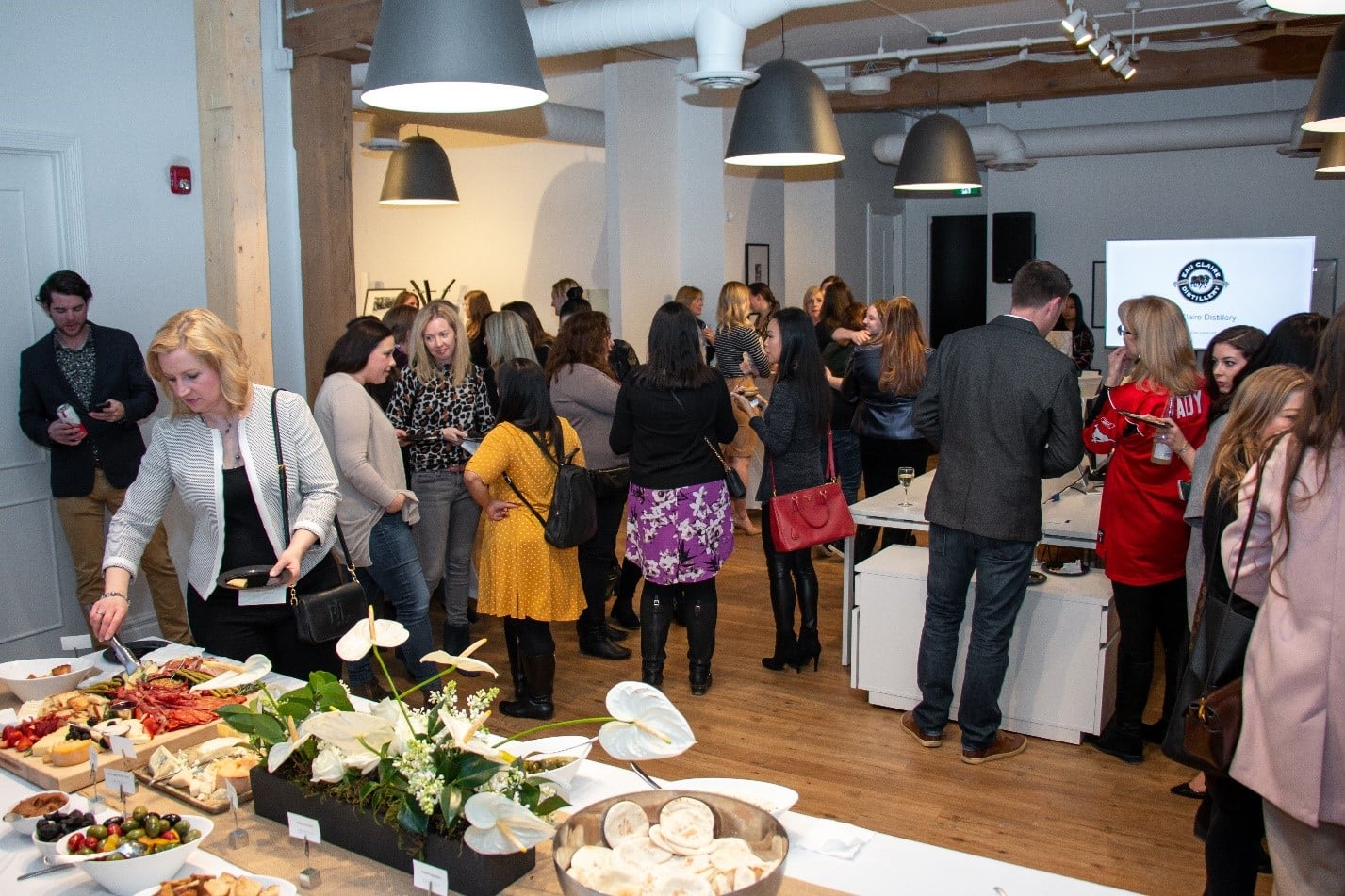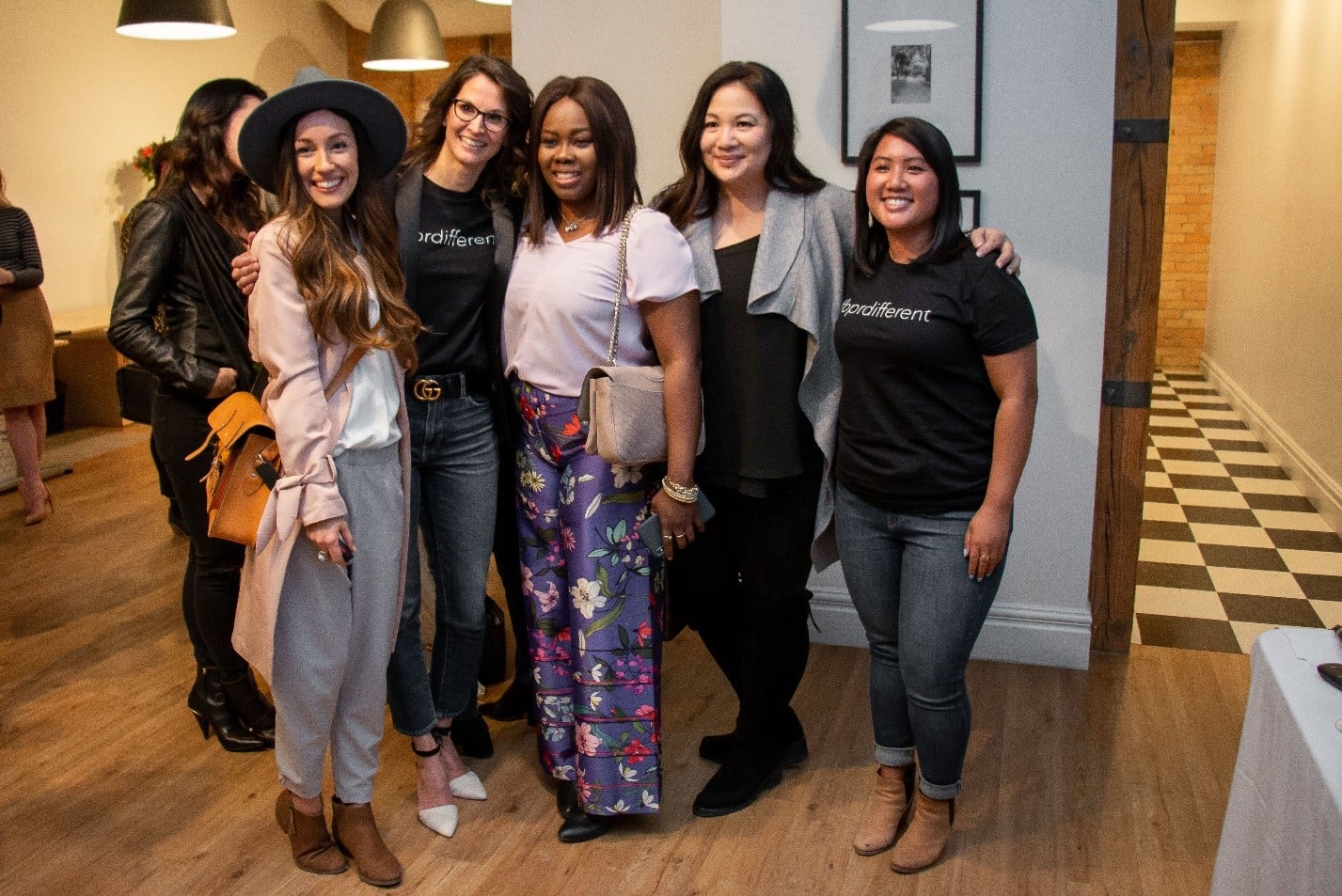 Personally, I am incredibly proud of how the video turned out and so grateful for all the women that took the time to be in it and for all those that shared it with their networks. IWD 2019 is one day I'll never forget.
You can watch the video here:
Thank you for your continuous support of Brookline and all the amazing women in our community.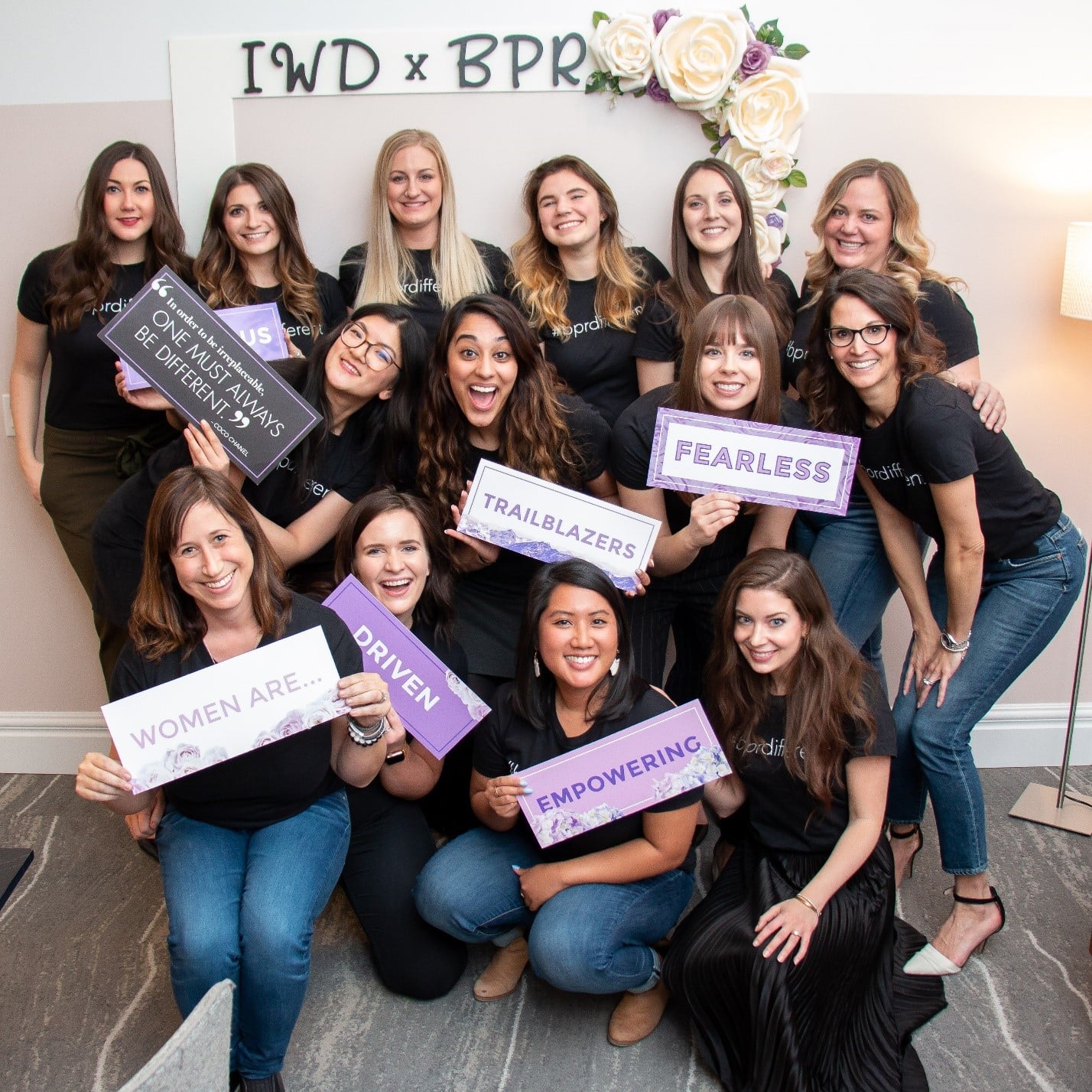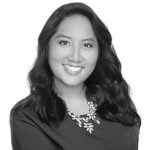 Angela Cabucos is a Senior Account Manager at Brookline Public Relations. Her expertise lies in media and influencer relations, writing and strategic communication planning.