With the end of the year nearing and the holiday festivities in full swing, it's hard not to think back on the most exhilarating six months of my life. In June 2022, I joined the Brookline PR team and every day for the first month, I was trusted to do a new task, learning and growing as a PR practitioner.
So, it got me thinking; many aspiring PR practitioners are coming into the field, anxious about what they will do and how they will make their debut in their new career. To offer a hand to these professionals, I want to share 12 insights I've learned so far at Brookline, my own version of the "12 days of Christmas".
1. Practice CP style
From my experience in school, most CP style lessons and fundamental writing classes occur within the first two years of a university or college program. I wish I had known how important it would be to continuously practice and review basic CP style rules – I utilize them every day at BPR. Whether you work in a marketing or PR role, take the time to fine-tune your writing.
2. Network with media outlets
Don't be afraid to reach out to media contacts. I learned early on that you never know what the media's schedule looks like but if your story helps them tell a specific story, they will respond. Be professional and direct with the information you share with your contacts, and over time it will become easier to get media pick up.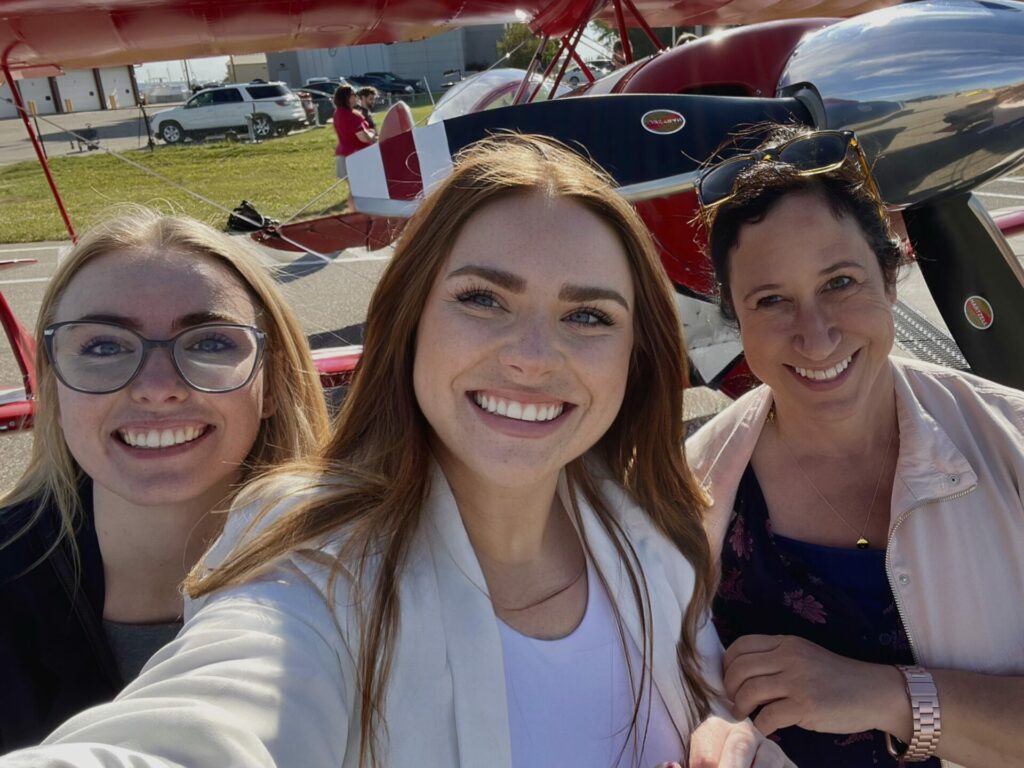 3. Balance hustle with fun
Working at Brookline, each team member is assigned to a variety of client accounts. Some days are easy breezy while other days become busy with time-sensitive or unexpected tasks. I can honestly say I have never been bored at Brookline and I truly cannot describe how rewarding it is to work with clients that execute impactful and exciting ideas, announcements or events. Brookline works to balance this with quarterly fun days, workouts, games and surprises. Even if your place of employment doesn't focus on the fun side of work, make sure you take time to celebrate the wins.
4. Say YES!
As a newbie in an organization, you're not going to know every format or process. When you're surrounded by a strong, supportive team like I am at Brookline, you quickly learn that you can take risks and try new things and LEARN. Don't be afraid to say yes to an opportunity or task you've never done. At the very least, you'll gain knowledge and experience that will inform decisions later in your career.
5. Communicate, Communicate, Communicate
They tell us in school that we'll constantly be working in teams in the real world, and they are definitely not wrong. I never understood the true meaning of a well-oiled machine until I met the team at Brookline. Whether it's a regular or busy week, I believe the key to our continued success is constant communication. The team at Brookline is dedicated to transparency at every step of an account, and everyone is given as much information as possible to ensure we achieve our objectives.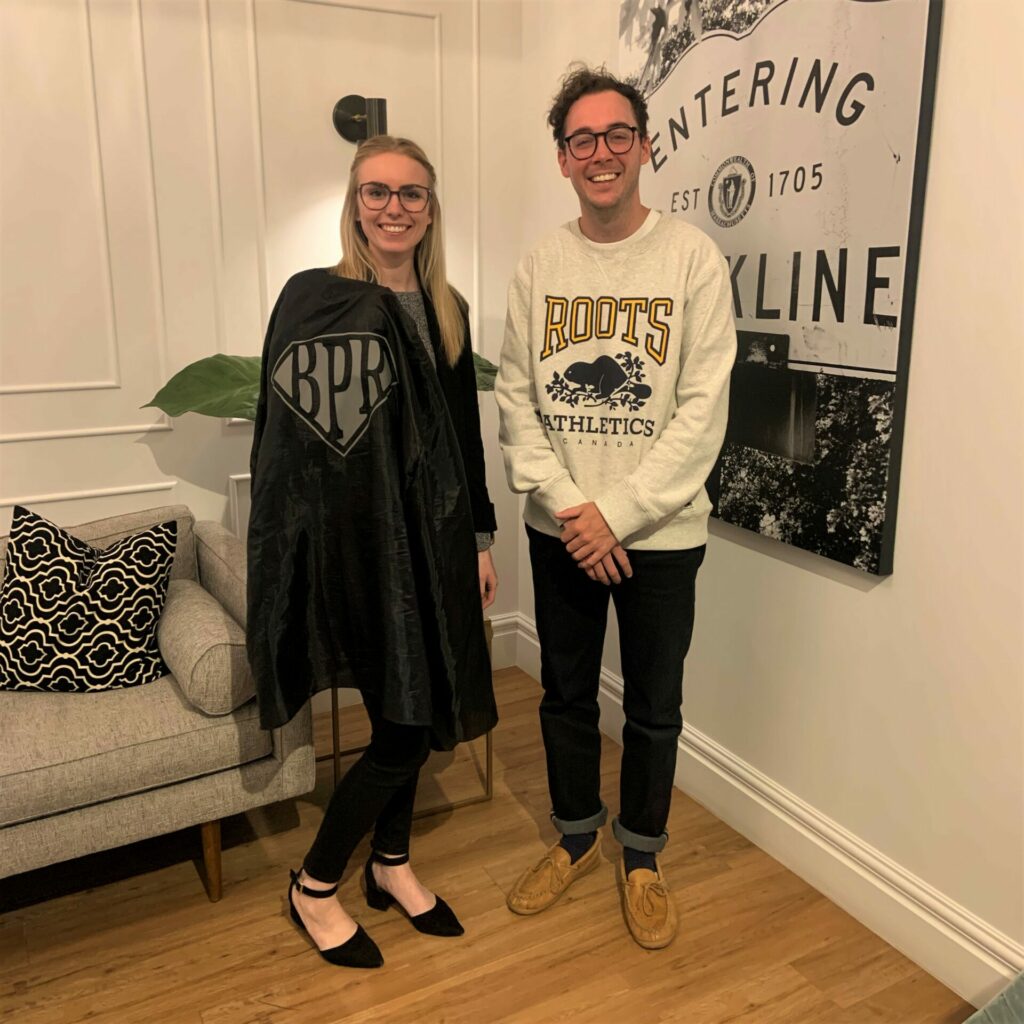 6. Take a personal approach with influencers
The world of influencers is constantly growing and changing like the social media platforms they work on. When working with influencers, its important to take a different approach and voice than you would with a reporter or vendor. Relationships with influencers are often informal and relaxed compared to those with clients and other professionals. Take the opportunity to offer a personal touch to your communications even when discussing expectations and timelines.
7. Working from home
During COVID, I worked in an industry that was considered an essential service, so I was lucky enough to be able to go into the office every day. Besides finishing university online, I had never gotten a taste of working from home until I started at Brookline. We are currently in a hybrid model, working two days from home and three days in the office. While there are many benefits to this model, it's important to designate a place in your home to work to ensure you have a structured, productive environment and maintain professionalism when on client calls.
8. Be up to date on current events
When it comes to current events, coverage from news outlets and social media can often be overwhelming. It's important to push through the noise and find credible sources to stay up to date on the latest news. This practice is not only valuable to have better insight for your clients and their related industries, but it also promotes critical thinking and better awareness of the world around you.
9. Professional development opportunities
The world of communications is constantly changing and adapting to the latest technology, tools and trends. Even if you are fresh out of university or college, take any opportunity build your skills with professional development. Its always a great way to show your organization that you are dedicated to your professional growth and it's a great way to gain a competitive edge on topics such as influencer relations, leadership, digital media trends or platforms and so much more.
10. Find a mentor
My start at Brookline was made so much easier when I was assigned my phenomenal mentor, Kelsey. At BPR we are lucky enough to be assigned a mentor when we start but if this isn't common practice at your organization, I would highly recommend reaching out to a senior team member, an external communication professional or a professor. I've had several mentors so far in my career and they have each provided me with invaluable advice and insight that have supported my growth in PR immensely.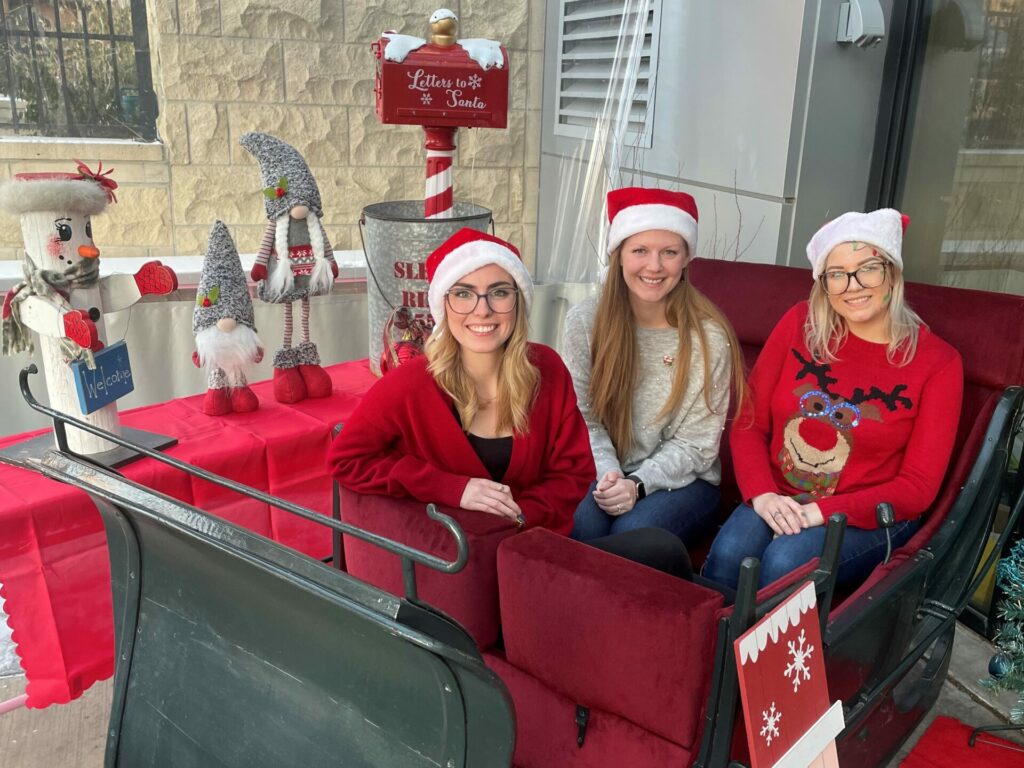 11. Event planning is no joke
There are two important aspects of event planning: creativity and logistics. If I'm honest, event planning was one of the most daunting tasks I've taken on at BPR. Not only do you have to bring new and creative ideas to the table, offering vendors and activation that bring a client's idea to life, but you also have to be able to execute. Don't feel intimidated or discouraged if you don't know all the right questions to ask! It takes time to build relationships with vendors and learn what kinds of questions to anticipate when inquiring about services.
12. Trust yourself
Arguably, one of the most important things that I have learned in my six months at Brookline is to trust myself. I may not always have all the answers, but I know who I am and what I have to offer to the team. Experience comes with time and the more you trust yourself, the more opportunities will arise. Be confident, be authentic, be professional and you'll find success in your career.
Six months may not be a long time, but it feels like I have grown so much during this time at Brookline. I am so excited to continue my journey here and I can't wait to see what 2023 brings. Happy Holidays!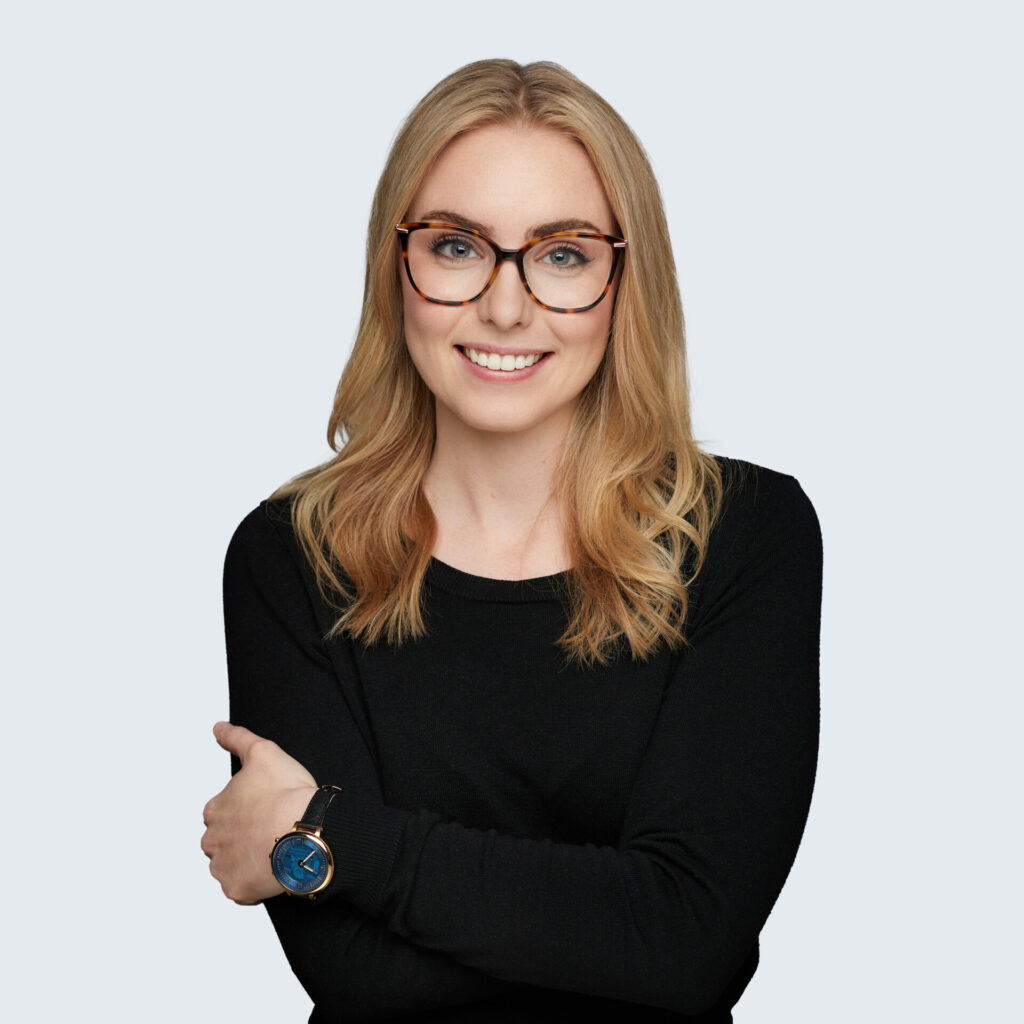 Megan Hessel is a Public Relations Assistant at Brookline Public Relations. Approaching every day with her analytical mind, Megan takes every opportunity to support the team with any new challenge, project, or event.