Ashley Tymko, Account Manager
Unboxing your online Amazon purchases is about to get a whole lot faster in Alberta thanks to ONE Properties' latest development – the Amazon Fulfillment Centre– the second to be built in the province.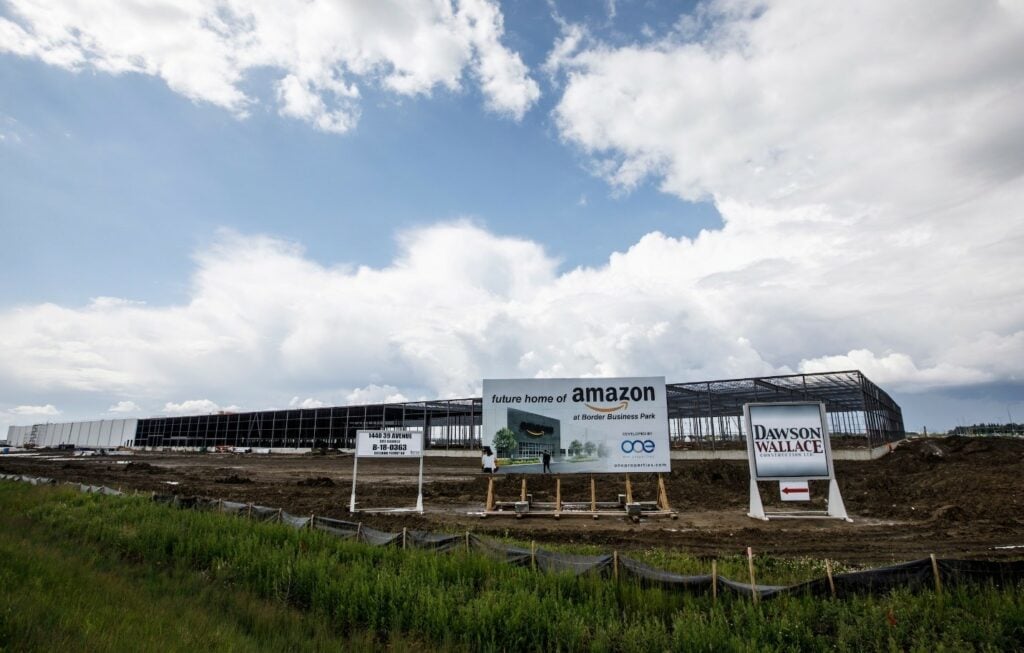 Brookline led the planning, coordination and execution of a construction sneak peek event in June for ONE Properties to reveal the construction progress of the 1-million square foot facility.
The event took place at the development site in Border Business Park where various partners and guests were able to meet and get a first-hand look at the facility under construction.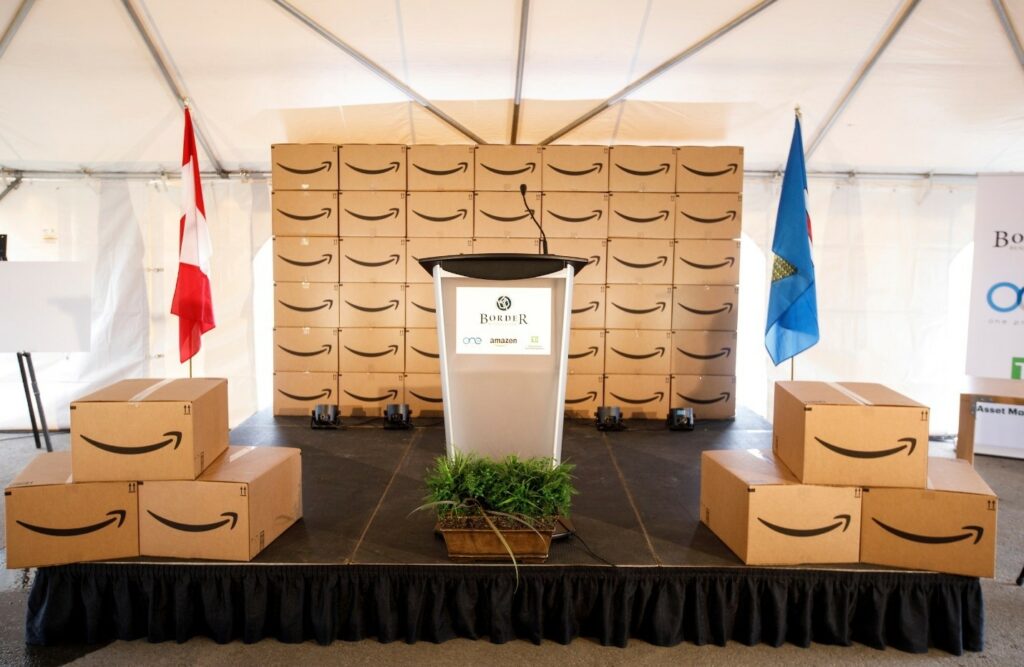 Key speakers of the sneak peek event included Vibhore Arora, Regional Director of Amazon Operations in Canada and Bill Bird, Senior Vice President of ONE Properties.
Government officials including Minister of Economic Development, Trade and Tourism, Honourable Tanya Fir and the Mayor of Leduc County, Her Worship Tanni Doblanko, also attended the event and addressed how the new facility will help support Alberta's economy and workforce.
The project currently employs approximately 100 workers and will increase to 200-250 workers during the final construction project phase before Amazon employees move in. Upon its scheduled completion in spring 2020, the facility will provide a combined total of 600 jobs to Albertans.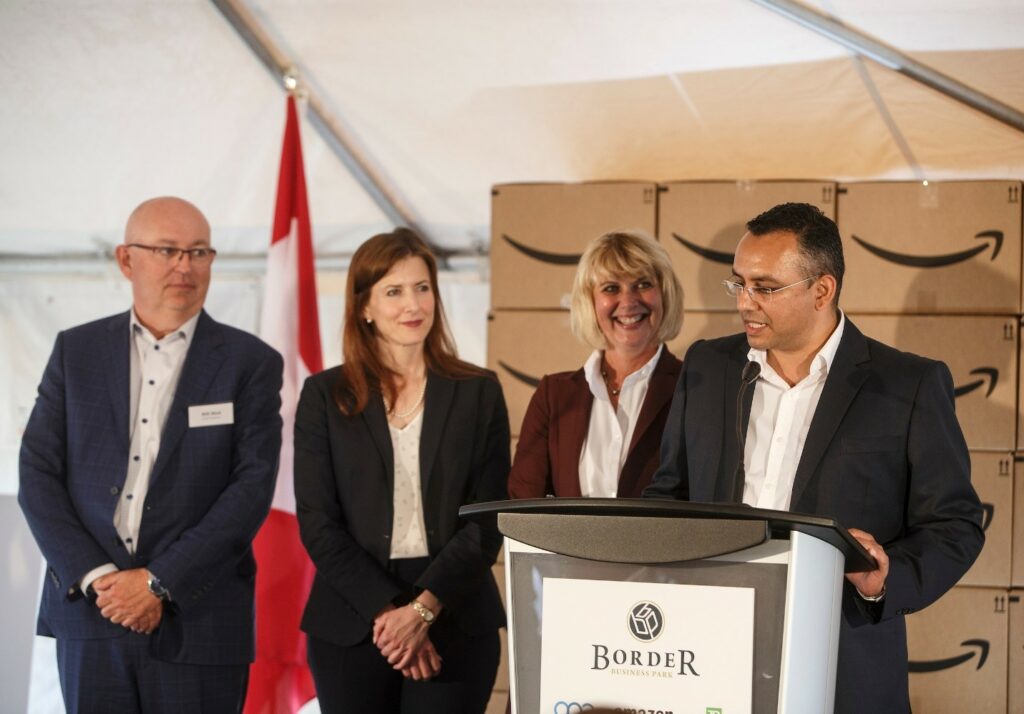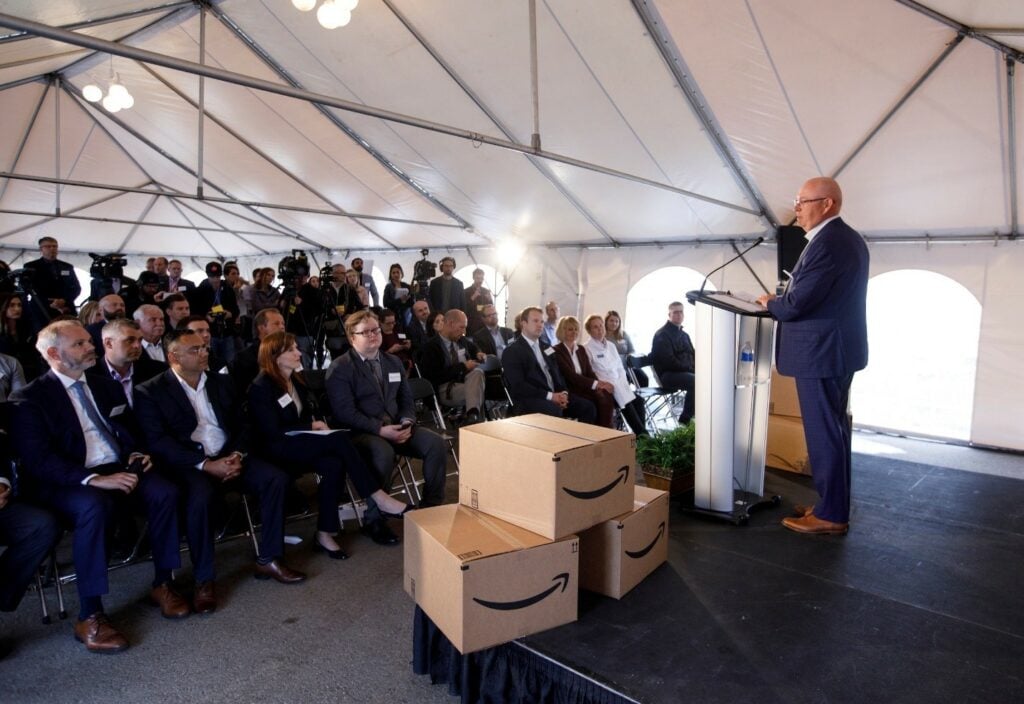 At the sneak peek event, guests also learned about a significant Amazon tradition – the door desk.
When Amazon first started as just a small online bookstore in 1995, its founders required a desk. As a new start-up organization, they also needed to find innovative solutions to save money. As a result, they created DIY desks by purchasing doors at a home improvement store and attaching 2X4s to it. Just as the name suggests, the "door desk" was born.
To this day, door desks are built and used in Amazon workplaces as recognition of the organization's history and how it has evolved since its inception 20 years ago, but also as a sign to always consider efficient and effective options.
To honour this tradition and commemorate its new fulfillment centre in Nisku, Alberta, speakers at the event collectively signed a new door desk that will be the first piece of furniture to move into the facility once complete.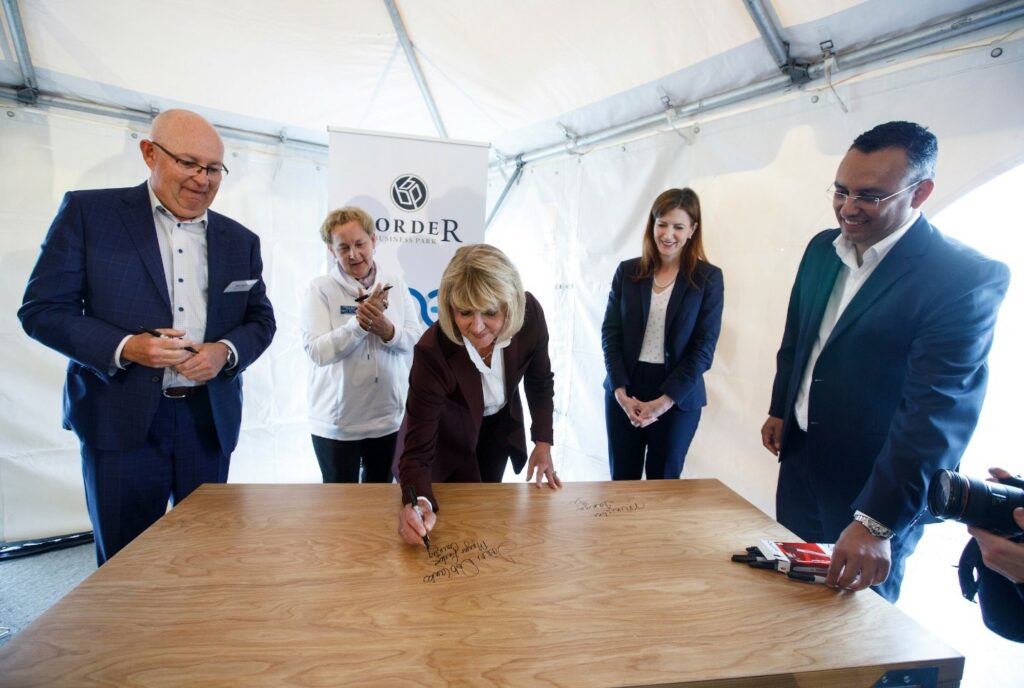 The celebrations did not stop there.
In spirit of its latest venture in Alberta and its commitment to the local community, Amazon revealed its $15,000 donation to the Leduc and District Food Bank. ONE Properties and Border Business Park matched Amazon's donation, totaling a collective $30,000 donation to help build food security in the local community. Shocked gasps, cheers and even some teary eyes were responses from guests and Leduc and District Food Bank representatives.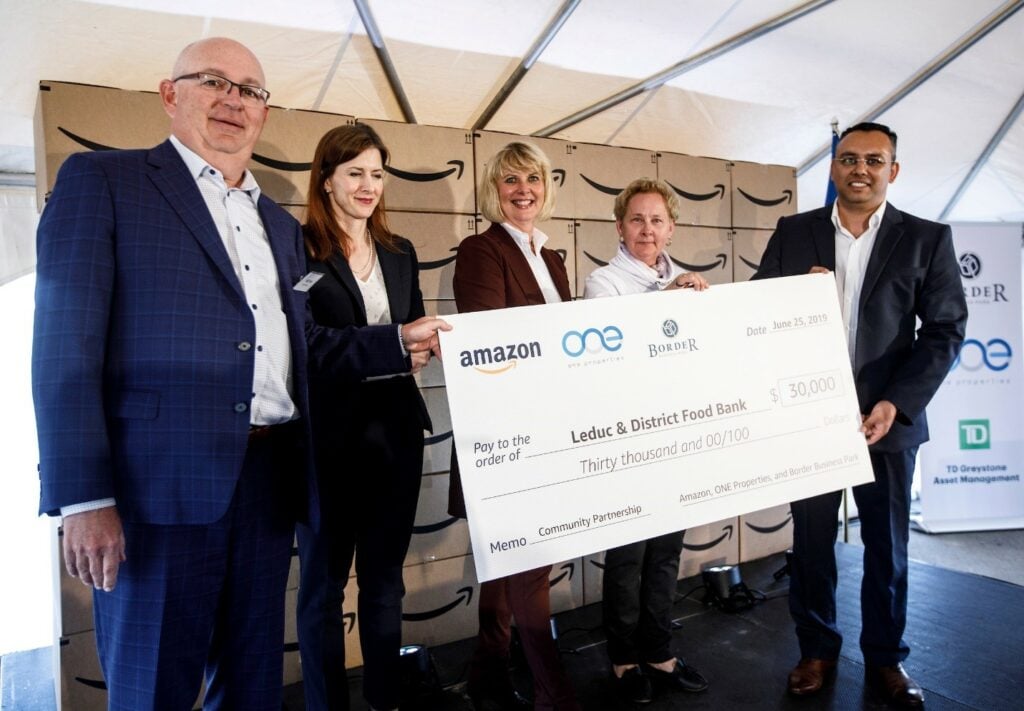 Despite a rainy day in Nisku, Brookline successfully coordinated event logistics, managed multiple vendors, and ensured the event ran smoothly and safely for guests. Brookline managed media relations for ONE Properties, securing news coverage across online, television, radio, and social media platforms. Of course, the sun came out once the event was complete!
The Amazon boxes weren't the only ones smiling!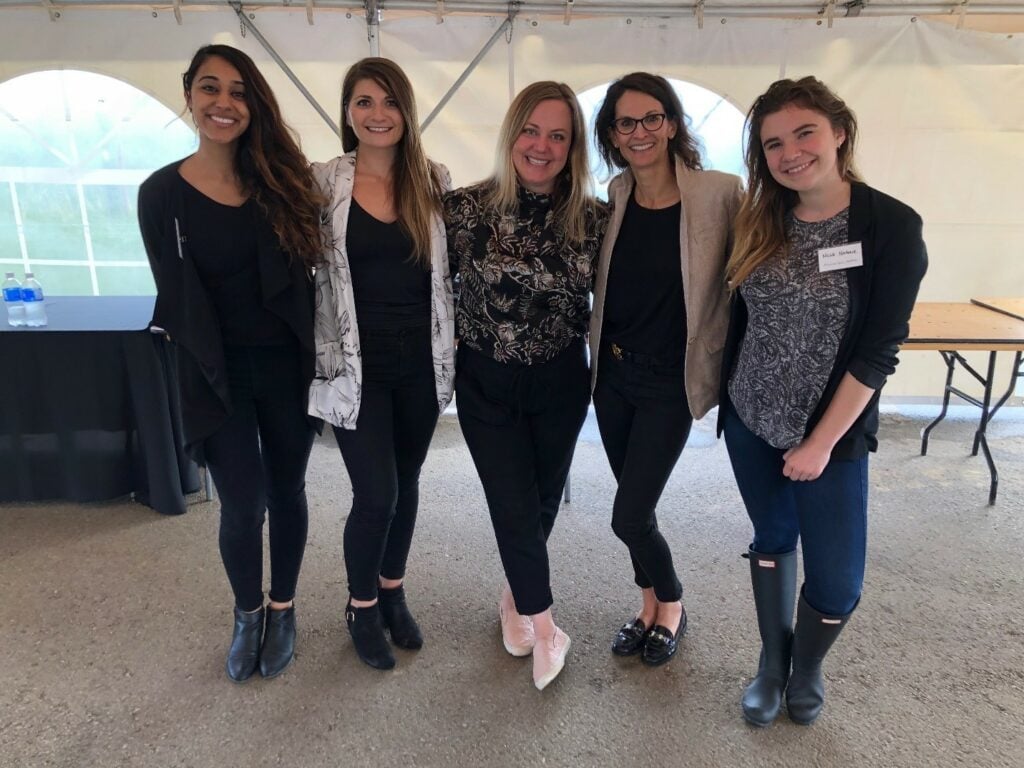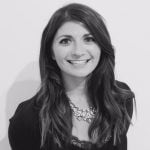 Ashley Tymko is an Account Manager at Brookline Public Relations. Ashley has expertise in event planning, media relations, client relations and strategic planning. Ashley thrives in a fast-paced workplace where there are constant opportunities to learn new things and explore bold ideas.