This past week, thousands of families piled into arenas with sticks, skates and Timmies in hand to participate in Esso Minor Hockey Week. As this team-spirited event comes to a close, we reflect on our client, Hockey Calgary, and the sport it proudly represents.
I've been fortunate to visit my share of bustling rinks, supporting my partner who's a player and minor hockey coach. Every game I've witness has welcomed me with the sound of cheering and slapshots energizing the arena.
In 2020, however, locker rooms were empty and silent due to the pandemic. Thus, Hockey Calgary engaged Brookline to develop and implement a campaign brand designed to introduce hockey to newcomers just in time for its comeback season.
Sport innately fosters community; while it's the players on the ice, their comradery goes beyond the bench and extends to the coaches, families and fans. Whether new to Calgary or the sport altogether, hockey is truly everyone's game.
This was the exact sentiment that coined the name of our multi-channel campaign, #EveryonesGame. Rooted in encouraging all Calgarians to get involved in the game of hockey, #EveryonesGame shared the sport's myriad of benefits and information to get involved, including program availability, safety, time, inclusion, sense of community, volunteer opportunities and affordability. Brookline crafted an overall branding strategy that showcased these themes and made getting involved in hockey for first-timers approachable, welcoming and empowering.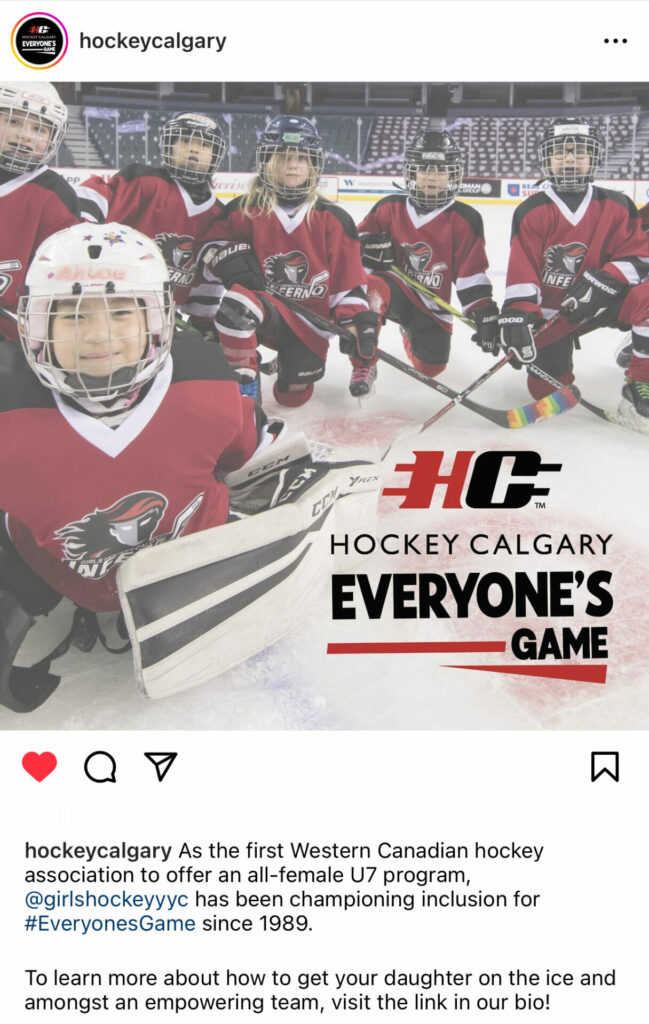 #EveryonesGame transformed Hockey Calgary's social channels into a hub for registration, program and funding information. Before long, knowledge was at the tip of every Calgarians' finger as Brookline supplied creative assets, copy and content for all 13 community hockey associations.
Supporting its social media efforts, our team provided ongoing media relations, resulting in #EveryonesGame being featured across various Calgary media outlets and advertisements. These targeted, timely story placements in local print and broadcast outlets proactively offered information and ensured Calgarians had awareness of the resources available that make the sport accessible to all.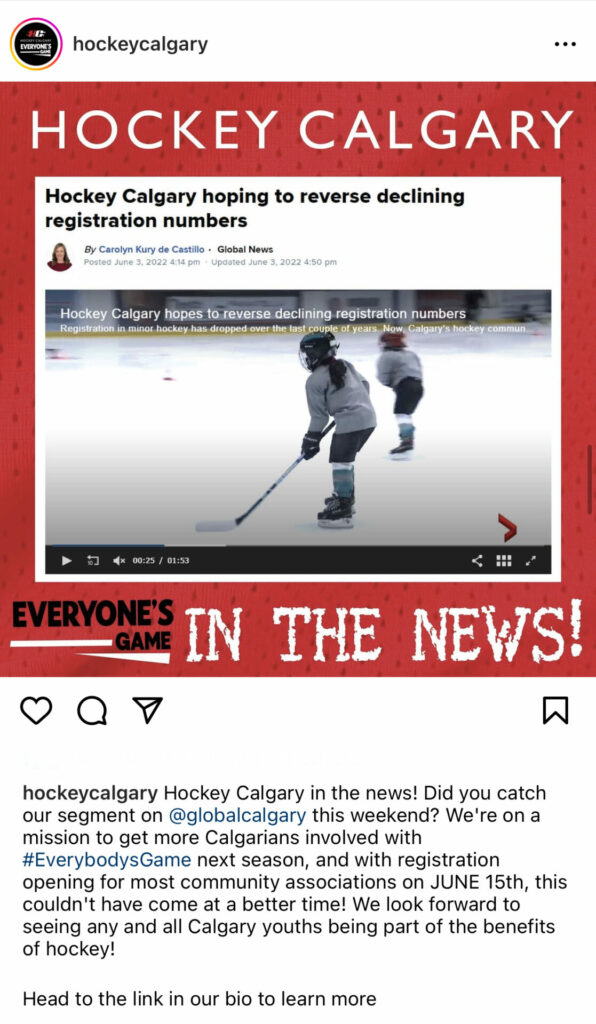 Through clear and concise brand creative that kept the essential elements of Hockey Calgary's established branding yet differentiated itself enough to live on its own, Brookline's support on the #EveryonesGame campaign achieved a strong uptick in registration for Hockey Calgary.
As hockey players, moms, partners and passionate fans (truly, you should see the office during a Battle of Alberta game), our team authentically shares Hockey Calgary's passion and enthusiasm to engage many more Calgarians in #EveryonesGame for generations to come.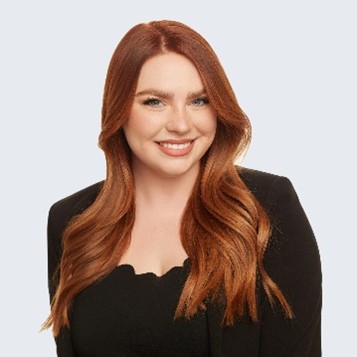 Mackenzie Murphy is a PR assistant at Brookline Public Relations. As a recent graduate, Mackenzie brings her passion for learning and skillful storytelling to every project presented to her.