Angela Cabucos, Account Executive
Picture this: a movie filmed primarily in Alberta, the story based on and in the beautiful settings of Banff, and starring locally born and raised artists – I don't think there has ever been a more Canadian-centric film. Brookline was honoured to be a part of the World Premiere of Drawing Home, a romantic, warm, dramatic retelling of an epic true-life love story. The film premiered for the first time to a public audience at the Banff Mountain Film and Book Festival on November 2, 2016 and the Brookline team was on-site to help drive media relations and influencer engagement.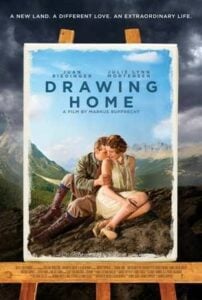 The story of Drawing Home captures the passion between Catharine Robb and Peter Whyte as they embrace the Western Canadian wilderness both on-screen and through their paintings of the magnificent Rocky Mountains, and become two of western Canada's greatest artists. The cast features well-known Hollywood stars: Kate Mulgrew (Orange is the New Black), Juan Riedinger (Narcos), Rutger Hauer (Blade Runner), Peter Strauss (State of the Union), as well as local Albertan and Canadian artists, including Calgary native Julie Lynn Mortensen, who made her starring debut.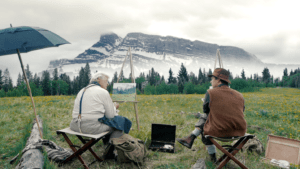 Prior to the premiere night, Brookline conducted a comprehensive media relations and influencer engagement campaign. We supported the film's New York-based production company M.Y.R.A. Entertainment, to coordinate interviews with local and national print, online, radio and TV outlets. We also provided ticket giveaways to local bloggers and influencers to help ensure the premiere showings were full of excited movie-goers.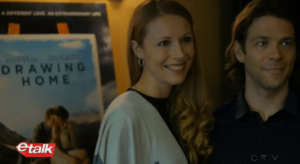 The World Premiere of Drawing Home received impressive coverage, totaling 43 media stories, including a segment on CTV's etalk appearing in 22 different markets across Canada. Brookline also arranged for the film's two stars, Juan Riedinger and Julie Lynn Mortensen, to make appearances on CTV News and CBC's The Homestretch. The premiere received coverage in Banff and Canmore-based radio and print outlets, in addition to the Calgary Herald.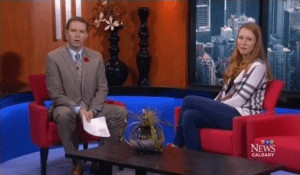 The highlight of the premiere was the opportunity to watch the film on the big screen surrounded by local Banff residents, some of whom knew the characters in the film personally and others who worked on the film, and the cast, crew, extras and production team. You could feel the room swell with pride for the film and their hometown. There wasn't a shortage of questions and comments during the Q&A following the screening with the film's stars and M.Y.R.A producers.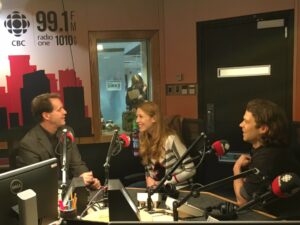 The next time you're in Banff, visit the Whyte Museum to see beautiful Canadian art and to learn about the natural history of the Rocky Mountains. There are always new exhibitions to check out, and you might even see an original piece from Peter or Catharine.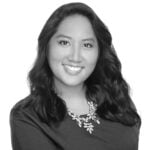 – Angela Cabucos is an Account Executive at Brookline. Her expertise lies in media relations, personal and corporate profile-building, writing and strategic communication planning.