Ottilie Coldbeck, Public Relations Assistant
Last month, during Canadian Airports Safety Week, Canadian humanitarian and country music superstar, Paul Brandt and Edmonton International Airport (EIA) joined together to announce their partnership with the #NotInMyCity movement – an anti-human trafficking initiative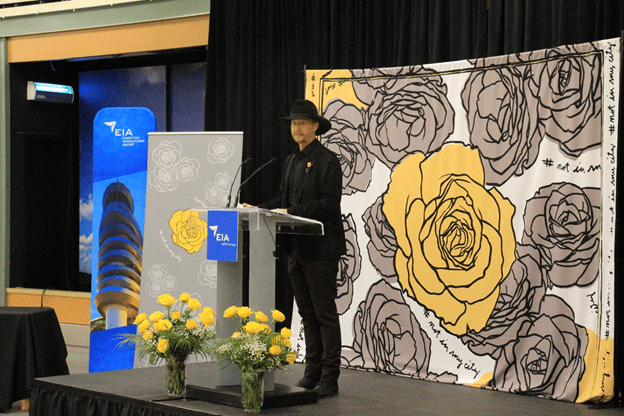 Having worked alongside Paul and the Buckspring Foundation for the movement's initial launch in 2017, and again in facilitating a partnership with YYC Calgary International Airport in 2018, Brookline was excited to join forces again for an announcement with another major Canadian airport.
On June 19th, during a press conference facilitated by Brookline, Paul Brandt, Tom Ruth, President and CEO, EIA and community leaders from across Alberta came together to bring awareness to human trafficking and child sexual exploitation. This monumental day showcased the commitment of these leaders to the #NotInMyCity movement to finding integrated solutions around this important cause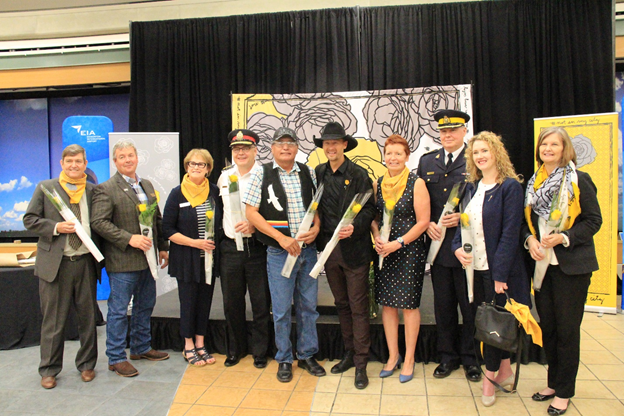 With this partnership, EIA becomes the second major airport in Canada to partner with #NotInMyCity, alongside the Calgary International Airport, showing that human trafficking is not acceptable at the airport, in Edmonton, or anywhere in Canada.
Brookline managed all media relations efforts and supported with event logistics and VIP/dignitary engagement for the press conference. The event, which featured representatives from the City of Edmonton, Leduc County, the City of Leduc, RCMP and Edmonton Police Service, garnered over 33 media stories. With coverage in the city's major news outlets, including the Edmonton Journal and Sun, CTV and Global Edmonton; and national pickup on CTV Ottawa and Montreal, the #NotInMyCity press conference resulted in over 6.6 million editorial impressions.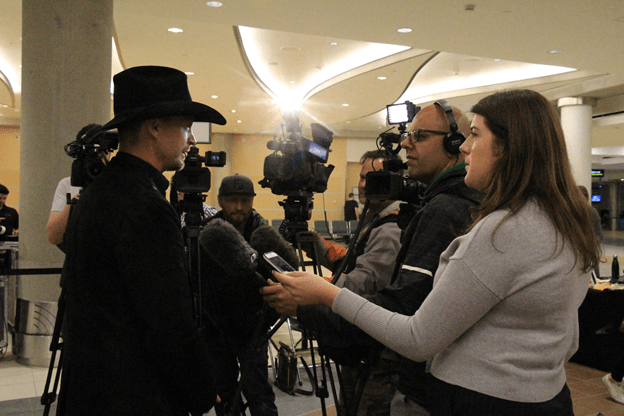 Brookline was thrilled to work alongside Paul Brandt and EIA to facilitate this announcement and continues to be an official Ally of the #NotInMyCity movement.
For more information about #NotInMyCity, or to support this important cause, please visit www.notinmycity.ca.
Ottilie Coldbeck is a Public Relations Assistant at Brookline Public Relations. As a self-proclaimed adventure seeker, Ottilie challenges herself to remain outside her comfort zone in all aspects of her life. Ottilie has a passion for story-telling – helping brands communicate their messages in an authentic manner.