Angela Cabucos, Account Executive
December is a favourite time of year at Brookline. The sights and sounds of the holidays can be found around the office in the months prior to Christmas as we begin to support our clients with planning their holiday campaigns. As always, the holidays are the perfect time of year to give back and to remember the real reason for the season. Here's a look at of some of the fun and generous holiday initiatives our clients are involved in this year.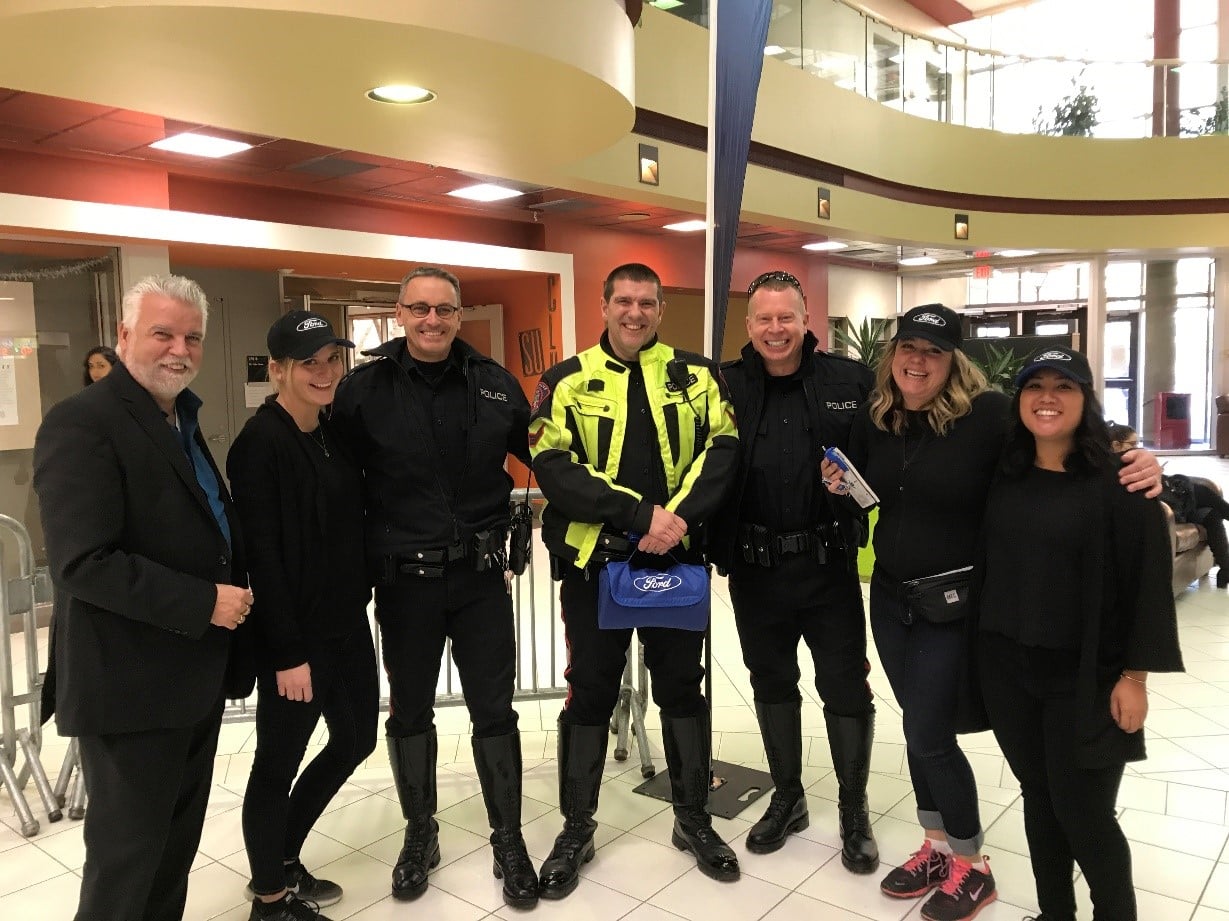 Ford of Canada
Brookline's Ford team revved up its holiday planning with a safe winter driving event geared towards university students who may be hitting the road and heading home to their loved ones for the holidays. We spent the day quizzing students at the University of Calgary on their winter safety driving knowledge and provided them with tips from Ford on how to handle tricky winter conditions.
We planned this safety event because we recognize that students will soon be packing up and driving home or to the mountains for a getaway this winter break. In addition, many students may not have much winter driving experience if they are new drivers. To help equip the students and their vehicles, Ford provided emergency car safety kits, fleece blankets, ice scrapers and emergency lights to stow away in case of an emergency. Winter driving is rarely ideal, but Ford recognizes the importance of being prepared for the cold weather and slick roads and looks to help drivers get home safely for the holidays.
Good Earth Coffeehouse
The annual Gingerbread Family campaign at Good Earth Coffeehouse (Good Earth) has been a holiday tradition for over 20 years. With this community-giving initiative, Good Earth will donate $1 from every sale of delicious Gingerbread Family cookie packages in December to local food banks across Canada. Good Earth has set a goal to sell over 10,000 Gingerbread Family cookie packages, and hopes to sweeten the deal by donating up to an extra $2,500 when Canadians share a photo of their cookies on social media. Each photo of the Gingerbread Family cookies shared on Facebook and Instagram with the hashtag #FeedAFamily will result in Good Earth donating an extra dollar to the campaign.
Brookline loves working on this sweet campaign, and this year is no exception. We conducted extensive media relations outreach in 15 media markets across Canada to help bring awareness to the community-giving tradition, as well as helped coordinate cookie deliveries to media. We are also working with bloggers and influencers to help spread the word on social media and in turn, increase donations for local food banks. The coverage secured so far includes CTV Edmonton, Global Calgary, Lethbridge Herald, Vancouver Courier, Toronto Sun and more. This is one campaign we can really sink our teeth into.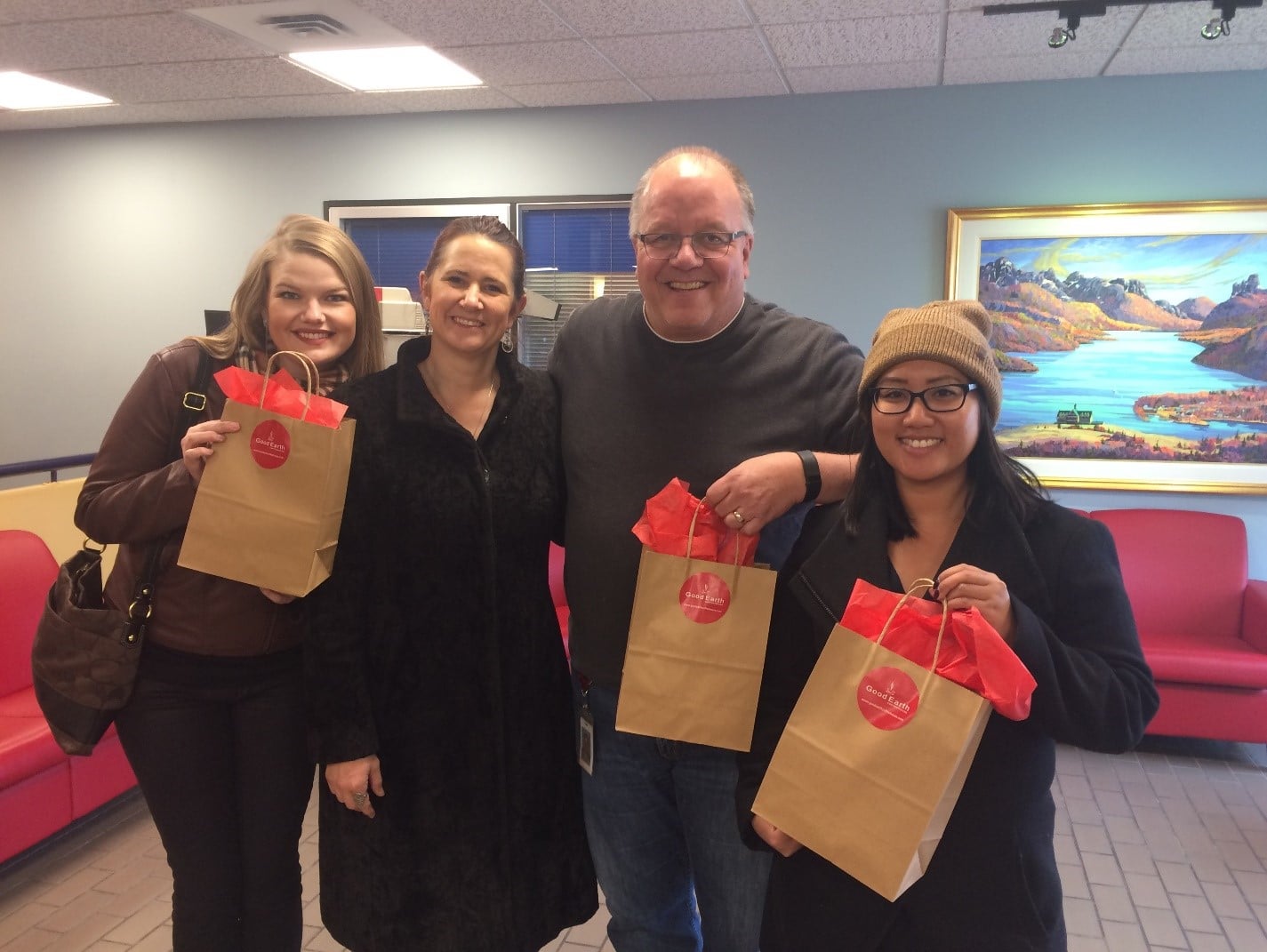 Banff Gondola
Brookline has been working with the Banff Gondola bringing holiday spirt to the top of Sulphur Mountain. The Banff Gondola was transformed this holiday season to bring Christmas to the Mountaintop. The Gondola's lower and upper terminals were transformed into a winter wonderland, complete with Santa's workshop! Mountaintop Christmas is the ultimate holiday experience with a festive atmosphere and plenty of Christmas activities for guests to enjoy including freshly baked cookie decorating, visits with Santa, letter writing to Santa and interactive activities including the 12 Animals of Christmas Treasure Hunt. The Above Banff Theatre in the upper terminal is also featuring a Disney Christmas film for the season and the Sky Bistro has a revamped seasonal menu and packaged experience for adults looking for a festive getaway. Brookline has been happy to support this amazing experience with media and influencer relations.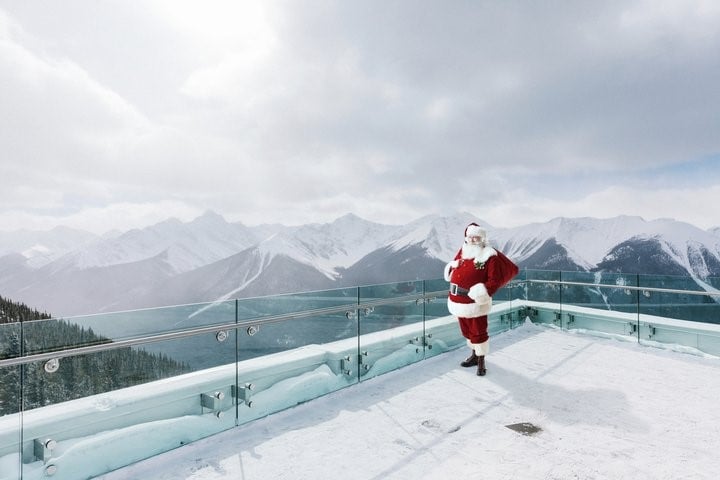 Edo Japan
One of our long-time clients, Edo Japan (Edo), is spreading the holiday cheer this year with its holiday giving campaign. In the spirit of giving, Edo is continuing its annual tradition of partnering with local Canadian food banks. Customers are encouraged to 'Edo a little, help a lot' by purchasing spring rolls from Edo, with 25 cents from each sale going to the local food bank in the market where the donation was made.
Brookline loves helping Edo help Canadians and is supporting the campaign with strategic outreach to social influencers across B.C., Alberta and Saskatchewan. Influencer partnerships for the holiday giving campaign will include social media takeovers from some of Calgary and Edmonton's most prominent Instagrammers, and social influencers throughout Western Canada will be sharing their Edo experiences with their followers, encouraging Canadians to give back with Edo this holiday season.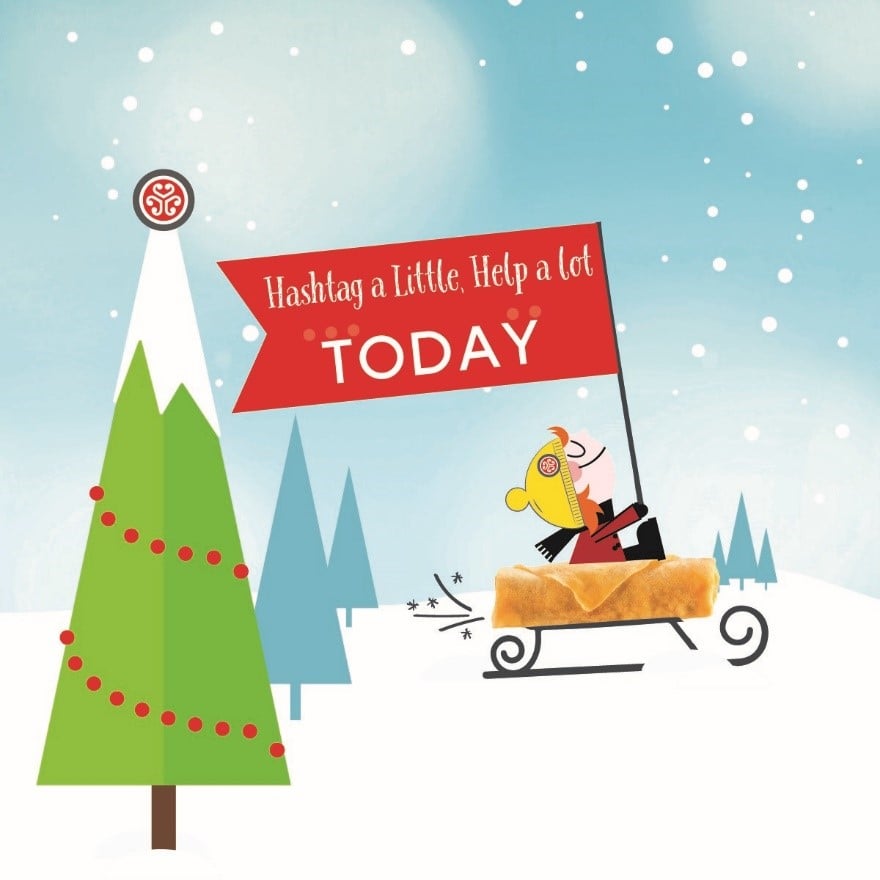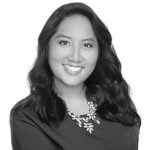 – Angela Cabucos is an Account Executive at Brookline. Her expertise lies in media relations, personal and corporate profile-building, writing and strategic communication planning.