Brookline unveils an architectural jewel in the heart of ICE District
Amanda Upshaw, Senior Account Manager
Now that we're spending more time at home, having a living space that is both functional and comfortable has become a must-have. With many homes doubling as a makeshift office, school or gym, there was no better timing for ICE District to announce SKY Signature Suites, its new luxury condominium rentals. Located in Stantec Tower, Western Canada's tallest tower, SKY Signature Suites boasts unparalleled views and state-of-the-art amenities.
To announce the new rental suites, Brookline organized a socially distant press conference (virtual and limited in-person capacity) for traditional media, unveiling the newest collection of 168 luxury rentals.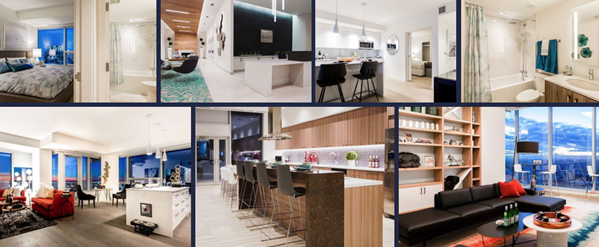 Brookline also developed and executed an influencer program by offering private one-on-one tours of the suites to top-tier influencers in Edmonton. Influencers were escorted through a variety of different floor plans to get a firsthand look at the immaculate features and designer finishes available. Their coverage of the spaces helped showcase how a functional and comfortable space is easy to find at SKY Signature Suites with eight configurations to choose from and a 20,000 square-foot amenity space with a rooftop terrace, infrared sauna, fitness facilities, a golf simulator and more. SKY Signature Suites is also neighbours with JW Marriott Edmonton and residents gain highly coveted access to services from hotel restaurants such as in-room dining and catering – talk about living the "suite" life!
Partnering with key influencers in the city allowed Brookline to spread awareness of the newest offering in ICE District while reaching key audiences, including those seeking a luxury, urban lifestyle in the heart of downtown Edmonton. Both media and influencer relations combined resulted in more than 10 million impressions and broad awareness for SKY Signature Suites and ICE District as a whole.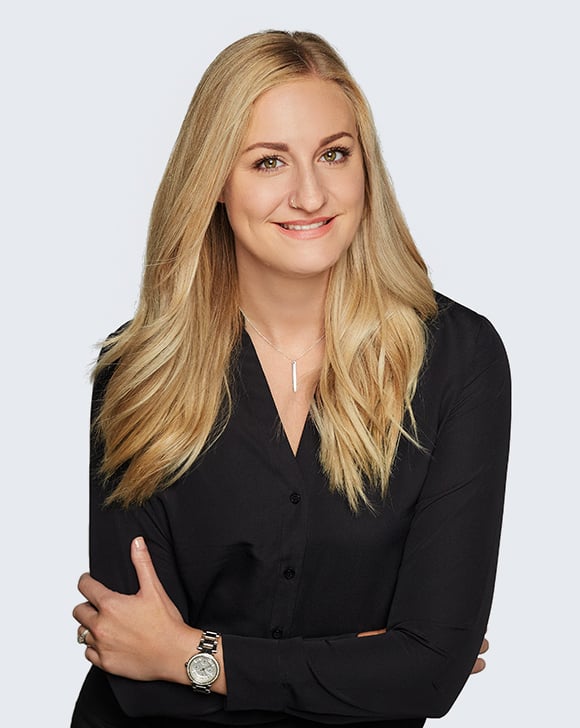 Amanda is a Senior Account Manger at Brookline Public Relations. She has an insatiable appetite for exploring – ironically since she doesn't like getting lost. She flourishes on bringing broad-minded, creative ideas to the table and trying things outside of the norm.