As the calendar turns over to a new year full of fresh possibilities and we begin to plan for the third season of our podcast, Beyond PR, we wanted to take a few minutes to look back on last season's terrific guests and highlight what we enjoyed most from each of our ten episodes!
Season 2 – Episode 01: Karen Stewart
CEO of Fairway Divorce Solutions, Karen Stewart joined the podcast last season to chat with Shauna about her approach to business as a woman starting out in the financial sector, her drive to go beyond what she thinks she can accomplish, and key learning she has picked up over her career as a serial entrepreneur. This episode is certainly an inspiring one, and a perfect listen to get you motivated for the new year!

Season 2 – Episode 02: Paul Brandt
Country music superstar Paul Brandt joined Shauna for the second episode of season two to chat about his not-so-ordinary career. From music producer to founder of the #NotInMyCity organization – dedicated to ending human trafficking – Paul provides a look into his life post-pandemic and how it's changed not only his home life but his career as a musician. Through candid stories, Paul and Shauna bond over their favourite Paul Brandt songs and what being 'Alberta Bound' really means to them. If you ever wanted to get a sense of what the life of a professional musician is like, here's your chance!
Season 2 – Episode 3: Milan and Brittany Lucic
Calling all hockey fans! Calgary Flames forward Milan Lucic and his wife, Brittany, joined Shauna for the third episode of season two for their very first interview together as a couple! The Lucic's discuss Milan's career, how they first met, and how they adjusted to the unique circumstances brought on by the COVID-19 pandemic. The couple also discuss homeschooling their kids, Milan's experience playing in the NHL bubble, as well as their favourite moment in the NHL to date. A great listen for hockey fans or anyone wanting a glimpse into the day-to-day life of an NHL family!

Season 2 – Episode 4: Negin Kamali
Episode four of Beyond PR's second season saw former classmates reunite, as Shauna was joined by Director of Public Relations for Princess Cruises, Negin Kamali. Having met at grad school at Boston University, Shauna and Negin discuss how much the public relations industry has changed since they graduated, and dive deep into a highly publicized crisis Negin had to navigate early in the pandemic that took place aboard a Princess Cruises ship. This episode is a great listen for anyone interested in the ever-changing world of communications!
Season 2 – Episode 5: Emma May
A true renaissance woman, Emma May was Shauna's guest for the fifth episode of season two of Beyond PR. The former corporate lawyer and political staffer joined Shauna to discuss the founding of her Calgary-based womenswear label SophieGrace, and the remarkable journey that led her there. Emma discusses how she has been able to run businesses in various industries, how she has had to adjust her practices to ensure success amidst the global pandemic, and the importance of a diverse and robust economy. For anyone looking to forge their own path in 2022, this episode is a must listen.
Season 2 – Episode 6: Jennifer Carlson
Jennifer Carlson, CEO of Baby Gourmet, joined Shauna for episode six to discuss how she went from selling organic baby food she made in her kitchen at farmers markets to international expansion. Jen shares the story of the Baby Gourmet brand with Shauna, discussing its origins and its recent sale to an international food manufacturer, and how this end game was part of Jen's vision from the very start. An extremely motivating episode filled with interesting anecdotes, anyone interested in hearing about manifesting your goals to becoming a reality should give this episode a listen!

Season 2 – Episode 7: Pivoting During the Pandemic Panel Replay
Time for something a bit different! For the seventh episode of Beyond PR's second season, Brookline released a highlight reel from a panel event we hosted in early 2021. Featuring industry leaders from some of North America's most prominent brands, Shauna was joined by Richard Bartrem, Chief of Staff and VP of Communications at WestJet, Negin Kamali, Director of Public Relations at Princess Cruises and Tim Shipton, SVP of Communications and Government Relations at Oilers Entertainment Group (OEG). The panelists discussed how each brand navigates their way through the early days of the COVID-19 pandemic, their communications strategies, key learnings and how they planned to move forward. Another great episode for anyone interested in the world of communications, this episode offers terrific insights for communicators and strategists alike.
Season 2 – Episode 8: Chris Simair
This episode of beyond PR featured Chris Simair, the Managing Director of Harvest Builders and Co-Founder and former CEO of SkipTheDishes. Shauna and Chris discuss his journey from growing up in small-town Saskatchewan with dreams of working in the technology sector, to his newest adventure with Harvest Builders, a venture builder and innovation platform based in Calgary. Chris walks Shauna and listeners through his career to the present, and discusses his newest ventures with Harvest, including entering the fintech space with Neo Financial, as well as what the future holds for Harvest in the next three years and beyond. A great listen for any budding entrepreneurs!

Season 2 – Episode 9: Dr. Kristina Zakhary
Shauna was joined by Dr. Kristina Zakhary, owner of the Zakhary Clinic in Calgary, and a practicing Otolaryngology-Head and Neck Surgeon, for the ninth episode of season two. In this episode, Dr. Zakhary chats with Shauna about her journey in medicine, motherhood and entrepreneurship. Dr. Zakhary discusses why she chose to pursue a fellowship in Facial Plastic and Reconstructive surgery, her favourite aspects of cosmetic surgery, current trends she is seeing in the space, and how she balances the challenges of owning her own business with being a mother. A great episode for all the parents, or anyone interested in learning more about the journey through medical school or curious about the world of cosmetic surgery.
Season 2 – Episode 10: Trent Fequet
For the final episode of season two, Shauna was joined by the CEO of Steel River Group, Trent Fequet. An Indigenous-owned diversified management and construction consortium, Trent walks Shauna through his professional journey that led him to start Steel River Group five years ago, the unique approach Steel River Group employs when working with Indigenous Nations and groups, and the great work Steel River Group has been doing across the country. As an Indigenous business leader, Trent also discusses National Day for Truth and Reconciliation and what Canadians can do in allyship with Indigenous Nations and Groups moving forward. An extremely timely discussion, this episode is a great listen for all Canadians as we work towards a more inclusive future in this country.
Stay tuned for details on Season three of Beyond PR soon – we can't wait to share more exciting conversations with some of Canada's most notable and game-changing professionals with you all in 2022!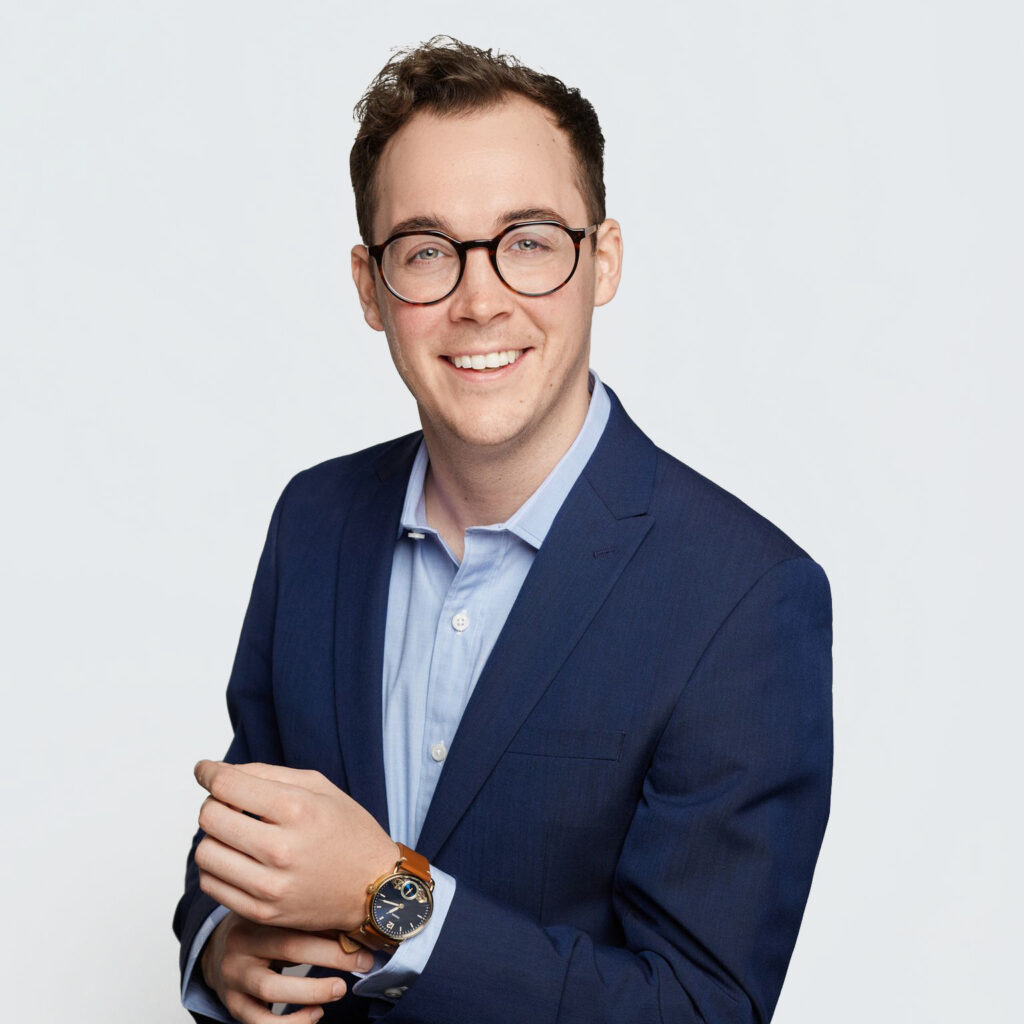 Andrew is an Account Executive at Brookline Public Relations. A new Calgarian, Andrew is driven by his passion for seeing ideas through from ideation to execution and is never short on stories.